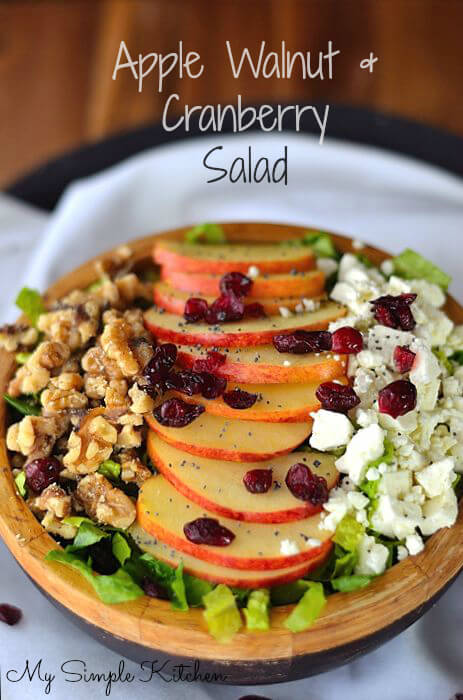 Happy Monday all! I am so excited to be the newest contributor for Playdates + Pearls. Congrats to Samantha and her family on the newest addition! Baby Harper is finally here and I'm loving my Instagram feed full of her pictures!
Can you believe that Thanksgiving is almost here? I think I may still be in denial. I'm making my grandma's pumpkin pie and haven't made it to the grocery store yet for the things I need. I know I am going to regret this when I head there tomorrow after work. I am the queen of procrastination. I am lucky enough to have the day before Thanksgiving off so I'm able to spend time in the kitchen for whatever dish I'm bringing. Most people don't and I remember when I didn't how stressful it felt getting everything prepared. I don't believe cooking needs to be stressful, especially during the holidays when it's all about spending time with family and friends. This salad is super easy to prepare and it tastes amazing! The dressing is very light brings out the flavor of the salad. I love me some mashed potatoes and pumpkin pie but it's also nice to have a "lighter" dish with dinner. And bonus… add some leftover turkey to it for lunch the next day!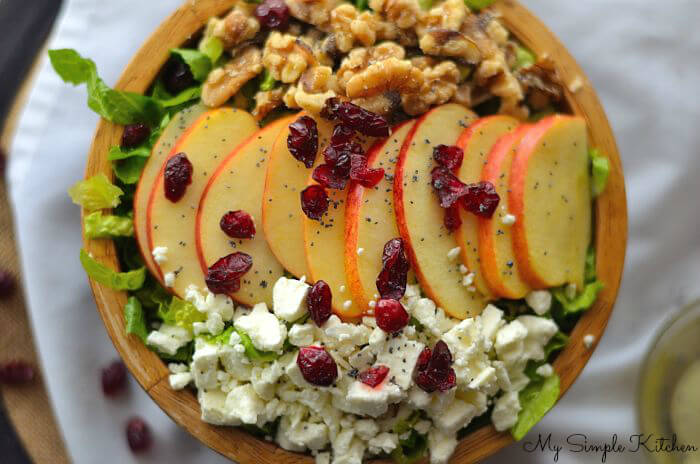 I usually bake and cook with unsweetened dried cranberries but for this salad I prefer the sweetened ones.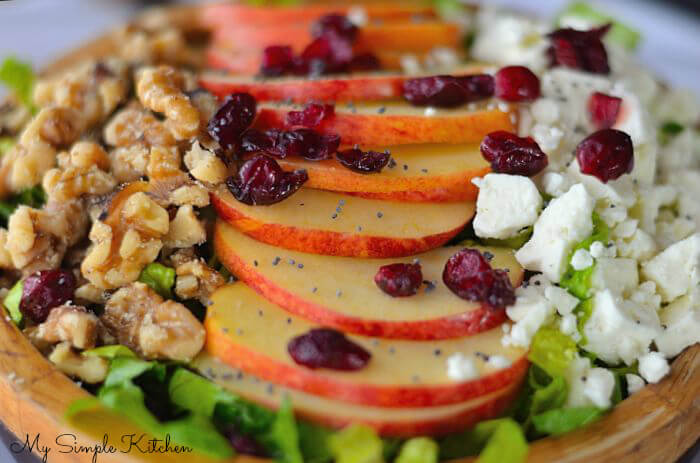 Serves 6
What you'll need
6 cups chopper romaine lettuce
3 small apples, sliced
1 cup dried cranberries
1 cup crushed walnuts
1/2 cup feta crumbles (or more if you're a cheese whore like me)
1/2 cup olive oil
1/4 cup red wine vinegar
1/2 tsp. worcestershire sauce
2 tbsp. sugar
1 tbsp. poppy seeds
What you'll do
In a large bowl, toss first 5 ingredients together; set aside.
In small bowl mix together remaining ingredients.
Right before serving, pour dressing over salad and gently toss.
Thanks again Samantha for having me today! I hope everyone has a wonderful Thanksgiving!