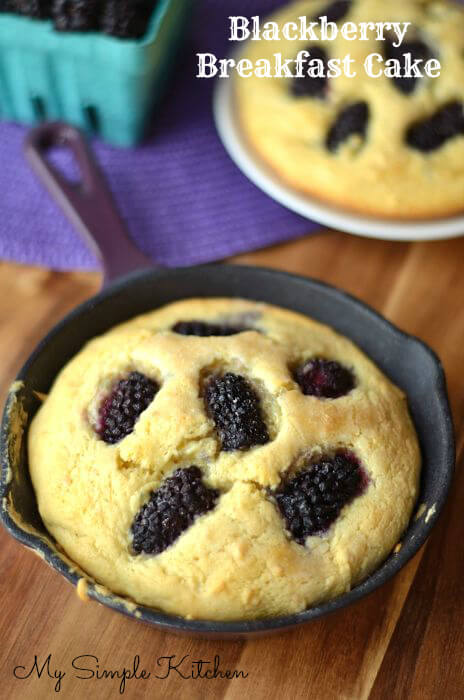 Happy Friday all! I am so excited to be guest posting for Samantha today.
I have a crazy good recipe for you this morning, a blackberry breakfast cake. I have never cooked with a cast iron skillet before but have always wanted to. I was at Fred Meyer last week and passing the clearance section, this gorgeous purple mini cast iron skillet caught my eye. At 90% off, yes 90%, I could not pass it up! And it was purple, so obviously it was meant for me. I couldn't wait to come up with a fun recipe to make.
My father-in-law brought us blackberries so was excited to use them for this recipe. It is perfect for a Saturday morning and so easy!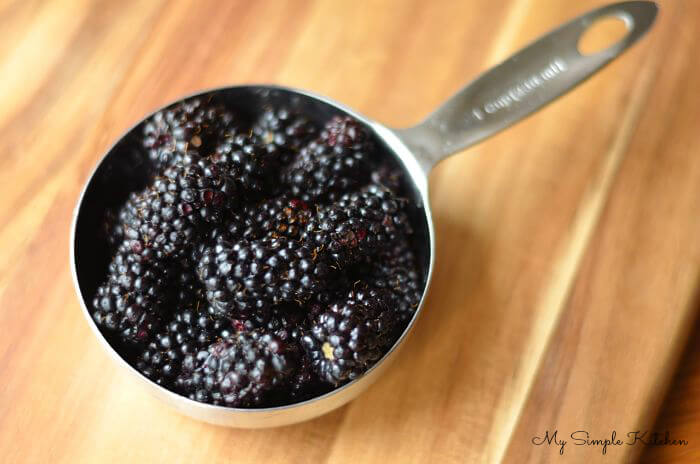 You could use any fresh berry in place of blackberries and it would still taste great!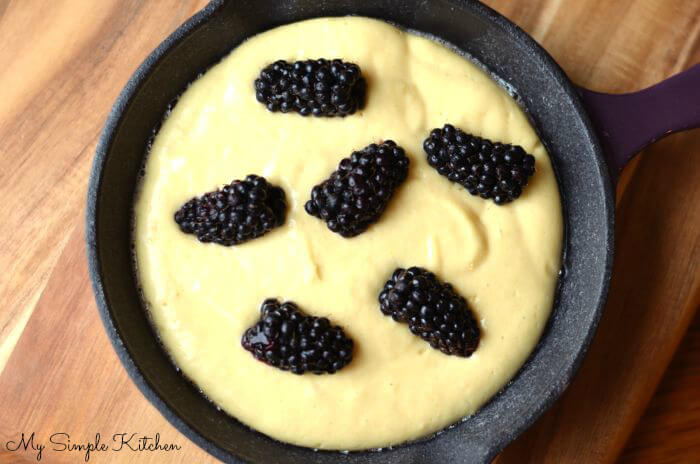 This recipe makes 2 6″ skillet cakes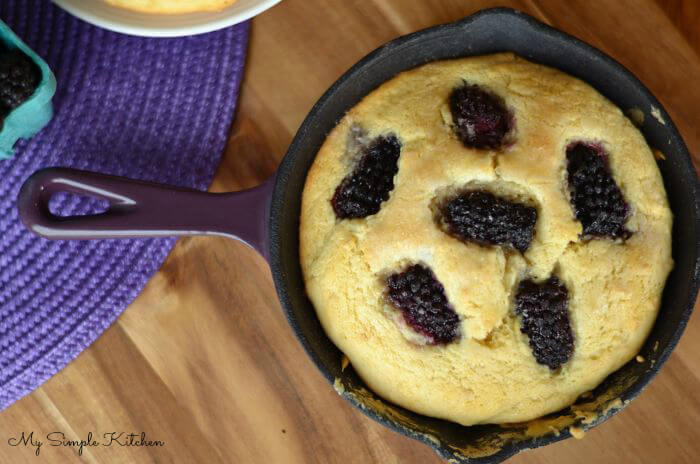 Of course, top it with whipped cream!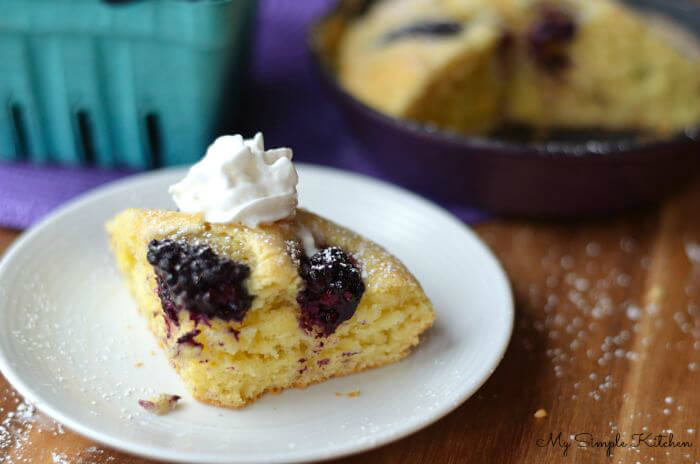 What you'll need
1 cup flour
1 Tbsp. sugar
2 tsp. baking powder
1/4 tsp salt
1 egg
1/2 cup half and half
1/2 cup blackberries
2 tsp. butter
What you'll do
Preheat oven to 350 degrees F. While oven is preheating, place skillets in oven.
Mix flour, sugar, baking powder and salt together.
Stir in egg and half and half.
Remove skillets from oven and melt 1 tsp. butter in each skillet.
Divide batter into 2 skillets.
Top with blackberries and bake for 25-30 minutes.
Enjoy!! And have a great weekend