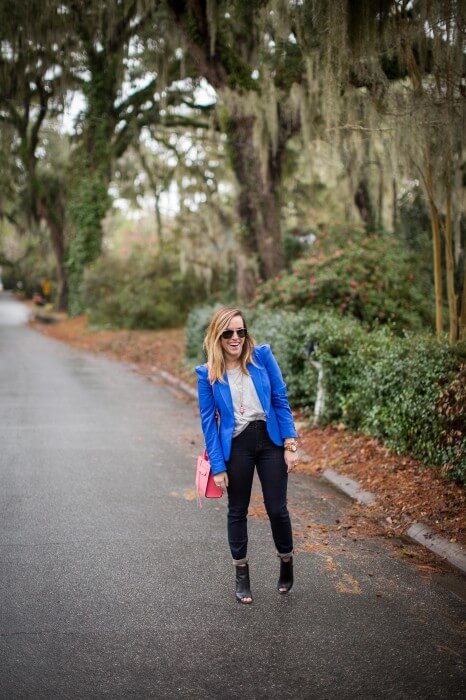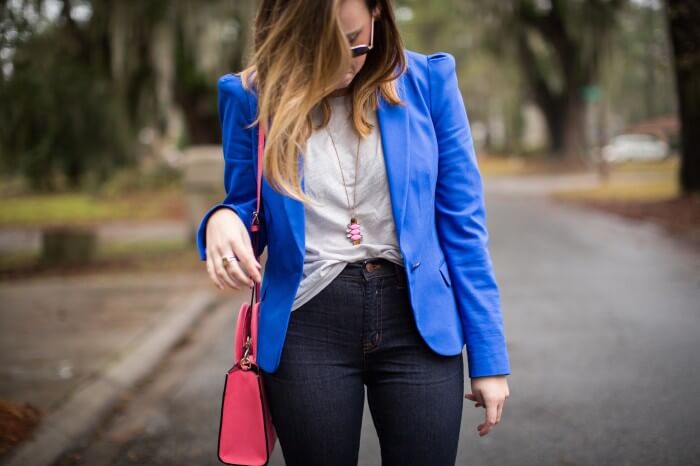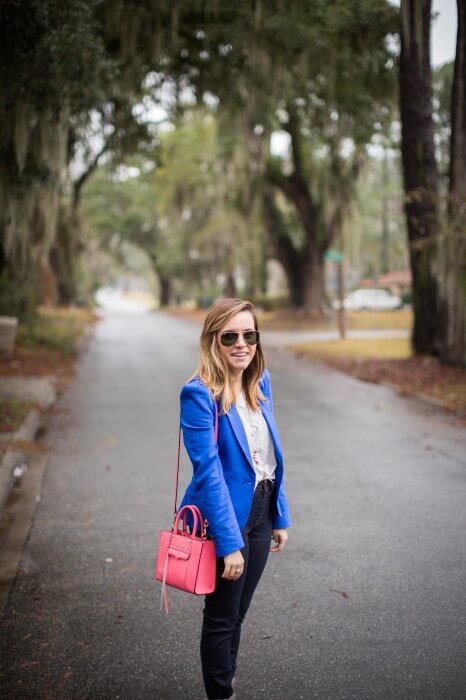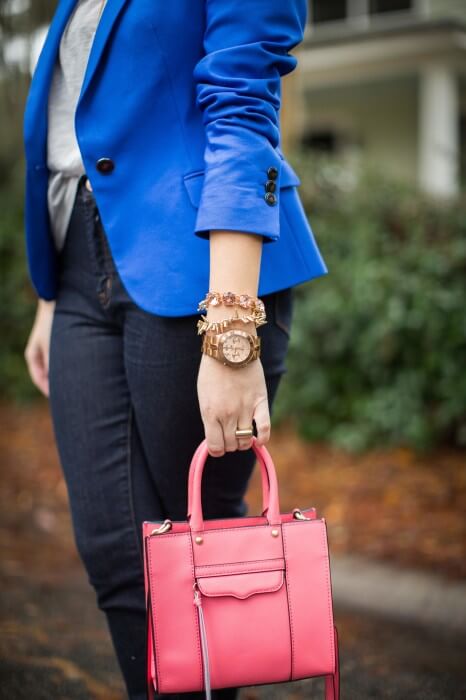 Blazer (similar) // Tee // Jeans // Booties (similar) // Bag // Bracelets (similar)// Necklace (similar) // Watch // Sunnies
Winter is my absolute least favorite season to dress for. There I said it. While I can appreciate the art of a good oversized sweater, especially if it is a turtleneck, I absolutely detest having to put on layer upon layer of bulky items that just make you feel like a marshmallow. I am a southern girl, so the fact that the grey weather makes my skin painfully pale is just an added negative to my hatred for this season.
The way I beat the winter blues is by wearing colors and shapes that make me happy. That break the mold on traditional winter wear of neutrals on neutrals or all black everything. Not that I don't love both of these options and wear them quite often. Le duh.
This jacket is the definition of a shape that makes me giddy like a school girl with a giant crush on the super hot star football player. The exaggerated puffed shoulder is a nod to the giant shoulder pads of the 80′s, but completely modern and super chic. And that color! (Can you believe it was under $50!!)
The pop of pretty pink from the bag and necklace in this look elevates the basic tee and jeans for me. I am thinking that duo is going to be on hard repeat.
Side note, I am also a giant fan of the colored lip for winter.
How do y'all like to beat the winter drag?
xo, EM
Photos by Marianne Lucille Photography