I posted a picture on Instagram a few days ago of Camryn holding a giant plate full of pancakes, and I had a few requests to share my recipe. It's so easy, and takes hardly an extra minute to make in comparison to plain old pancakes…I actually feel guilty calling it "my recipe", because it's that easy.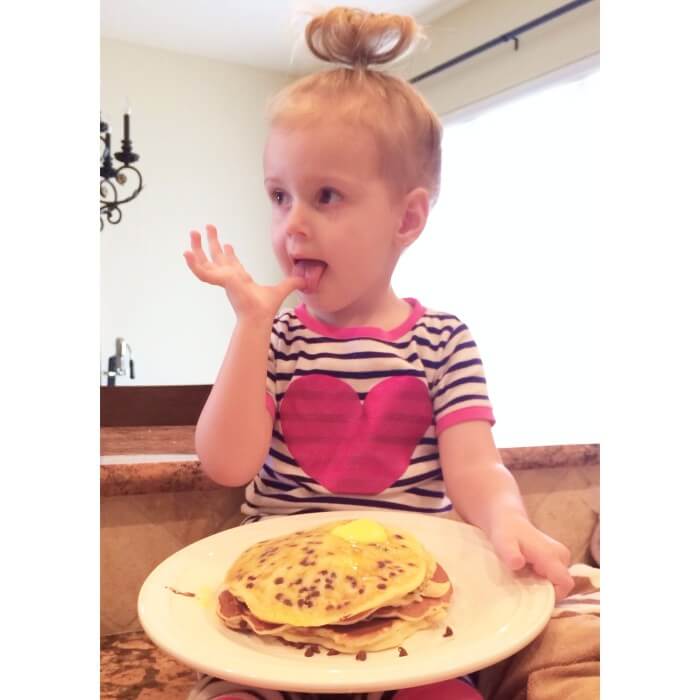 What you'll need:
Pancake Mix – I use Bisquick Heart Healthy Pancake mix
1 egg
1 1/4 Cup Milk (follow your pancake mix directions…mine calls for milk and an egg)
1/3 cup mini chocolate chips
1-2 bananas (depending on size. Sometimes I get bananas on steroids) The more ripe, the better.
Cinnamon
Vanilla Extract
Preparation:
Make pancake mix as directed on box. Add 1 tsp. vanilla extract, 1 tsp. cinnamon, chocolate chips, and sliced bananas to mix. Cook on griddle as usual. I top mine with butter, and sometime melted chunky peanut butter. Enjoy!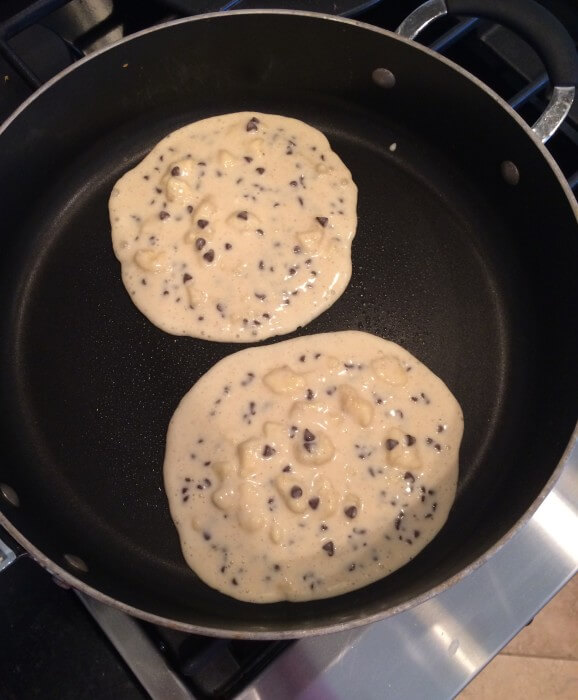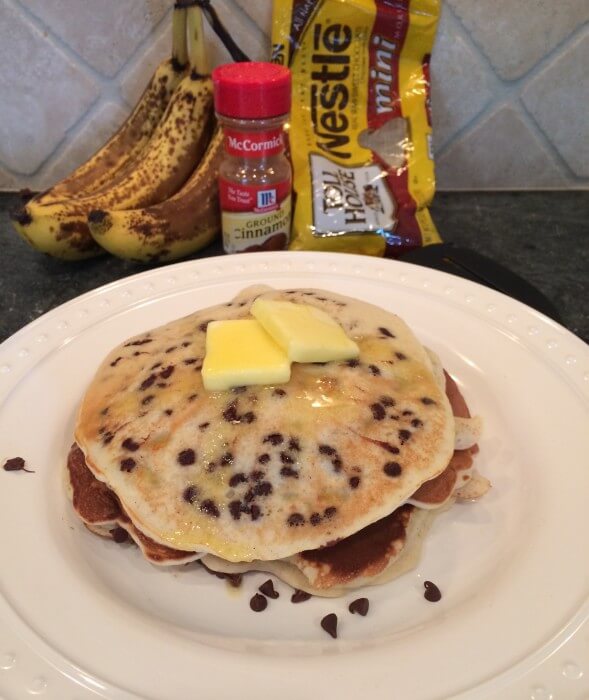 I'll update with my Lust List later this afternoon, so check back for that. I'll post the link on Facebook for any of you that follow.
XO – Samantha