I missed Friday's Lust List to bring you guys my daughters "lemonade stand DIY", so I wanted to roundup a few of the things I'm loving for you guys today.
1.|| This beautiful gallery wall.
2.|| 8 decor ideas that you should be stealing from Instagram
3.|| The sweetest and easiest DIY baby mobile.
4.|| I love this pillow, this pillow, and this pillow (which is HUGE in real life).
5.|| I'm looking for something similar to this artwork for Camryn's playroom.
6.|| I want everything from this shop.
7.|| I bought Camryn this shirt, and I can't wait to see her in it. It cracks me up.
8.|| Freshly Picked is having a big sale today, and clearing out their current moccs to make room for their Spring/Summer inventory. Go grab some, they're only $45. I've got my eyes on the Cobalt ones, and I'm really wanting to grab the Cherry pair (not on sale).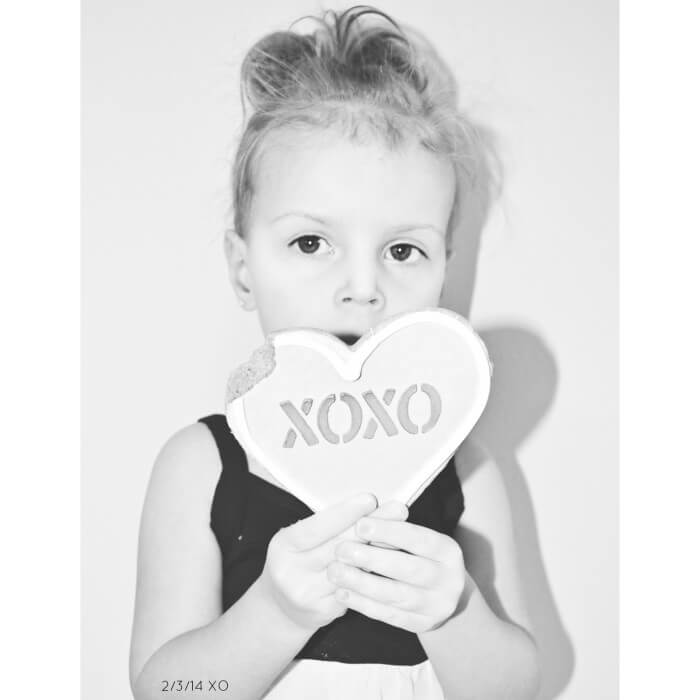 Last but not least, this sweet face. This whole "Camryn Daily Project" is no joke y'all. I never realized how hard it would be to take a good daily photo of this girl. She's getting fast, which makes picture taking nearly impossible! She was a good helper today and cleaned through toys with me, and organized, so she earned this big Valentines cookie (not all of it) as a treat. She wore her ballerina outfit all day, and twirled and twirled on her sugar high for hours.
XO – Samantha