I like a good DIY. I especially enjoy a super easy, zero construction, toddler involved DIY that I cannot screw-up. Those ones are really my jam, and today I have exactly that for you!
I have a little corner in Harper's nursery that was in need of some basic art. I didn't want anything too "loud" that would compete with the other art in the room, so in my mind I envisioned a trio of plainly colored paper…I know, sounds uber boring…but stay with me people. A few days later I saw a picture on Instagram posted by Caitlin Wilson of exactly what I had been envisioning, and she made it look so cool (unlike how I described it in the previous sentence).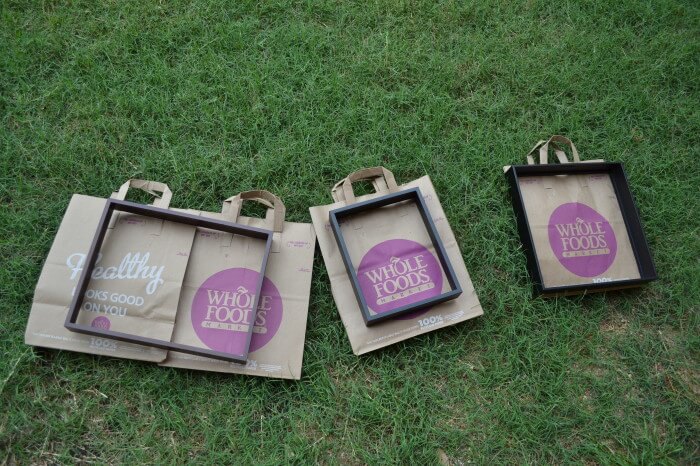 I scored these 3 frames in varying sizes at Michaels in the clearance section. 2 are black, and one is brown, but a little gold paint cures all.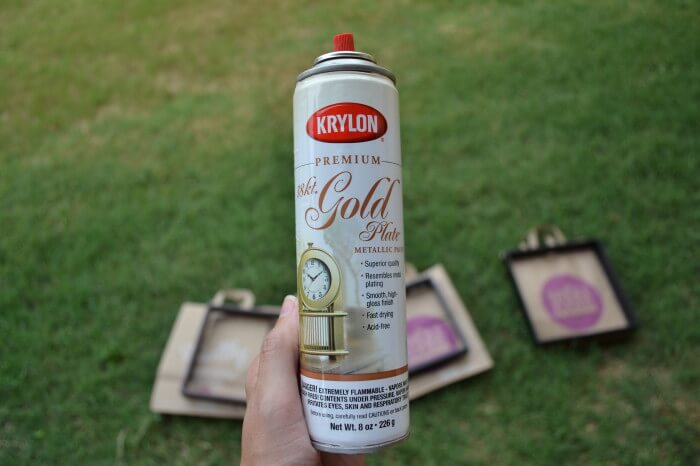 I had this hanging around from another project, and let's be honest, free is always better.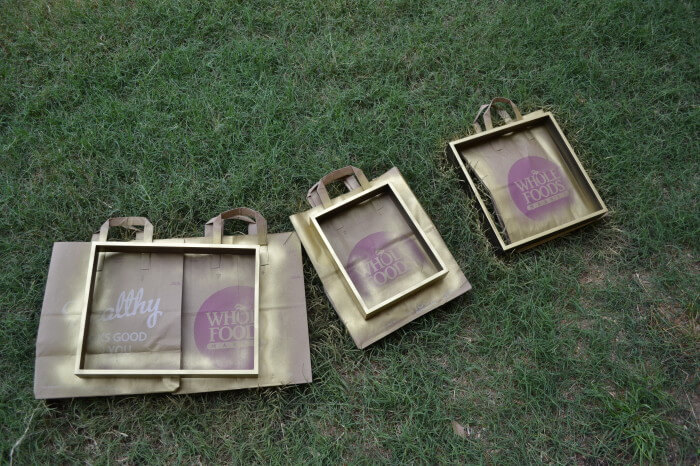 Paint your frames. Or don't, it's your call. In my house, gold rules.
Entertain your toddler while you paint. $1 watercolors for the win!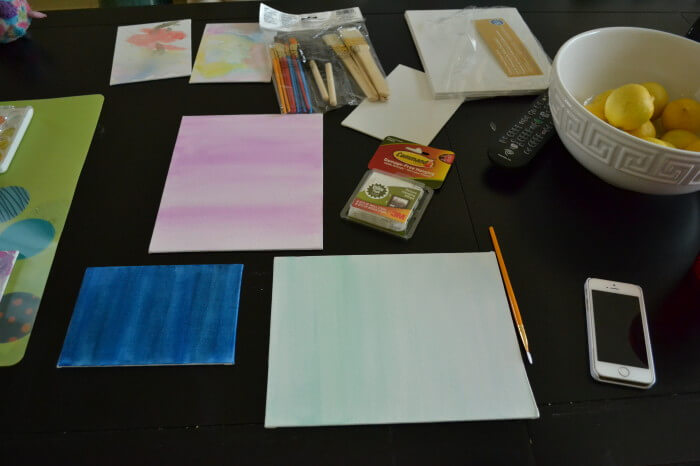 Paint 3 canvas boards (or paper) with the colors of your choice. Harpers room is a mix of navy, mint, orchid/neon berry, and coral. Because the art will be positioned over a coral chair, I chose to use the other 3 accent colors.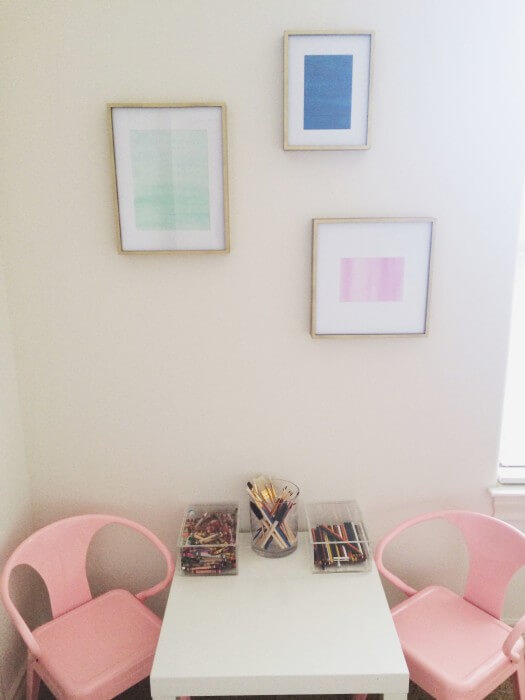 Camera died. Sorry for the crappy iphone picture (that looks more like a flip phone pic. Fail.)
Frame & hang. Easy peasy, right? I can't wait for my new chair and lamp to arrive, and my curtains to be made so I can share a better picture of this little space with all of you. Until then, Camryn has turned this into her "art station".

XO – Samantha
P.S…Because I always get asked, the kids chairs are the Tabouret Stacking chairs from Overstock.