I tried wearing a sweater yesterday in hopes that the beautiful 60 degree morning weather would last all day, but ended up a sweaty mess by lunch when the Austin sun warmed up into the 80′s. Fail. I just can't help but be drawn into the allure of boots, sweaters, darker polishes, and everything pumpkin flavored and scented. Here are a few of the items I'm already loving this fall.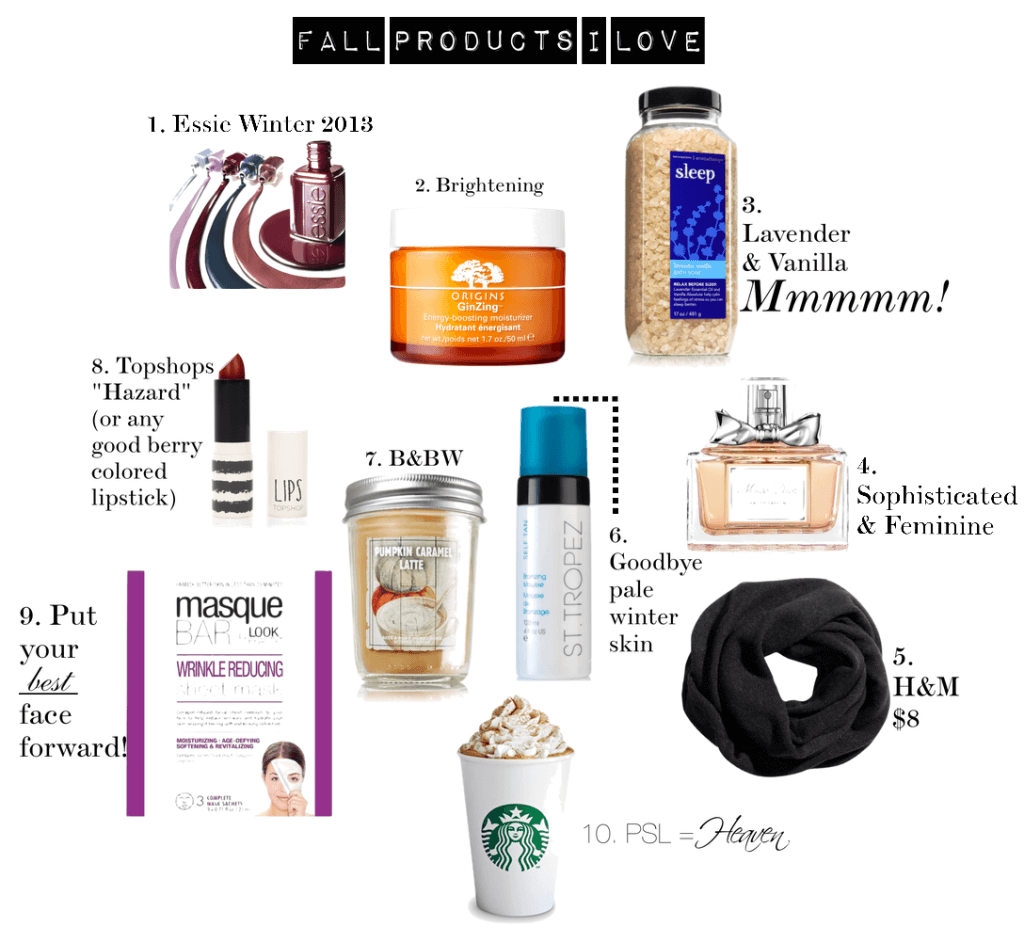 I also tried a new nail polish this weekend from Revlon, Gray Suede, and I am IN LOVE! I'm on Day 3 without chipping, and the color is a beautiful nude beige. (you may have caught a glimpse of it in my Summer-to-Fall photos yesterday)
What have you all been loving lately?