It happened. My baby grew up while I wasn't looking. Camryn started school yesterday, and saying I was devastated would be an understatement. I was sobbing before we even made it out of the parking lot…another mom stopped me to give me the "It's going to be alright. It's harder on you than them!" speach. The problem was, it wasn't hard on Camryn at all. We barely walked into the school before she ran to her classroom and ditched me. I barely got a goodbye kiss, or an "i love you" before she was kicking me out. When did my tiny, chunky, bald baby become such an independent 3 year old who doesn't need her mommy?

I talked her into a few pictures before we left.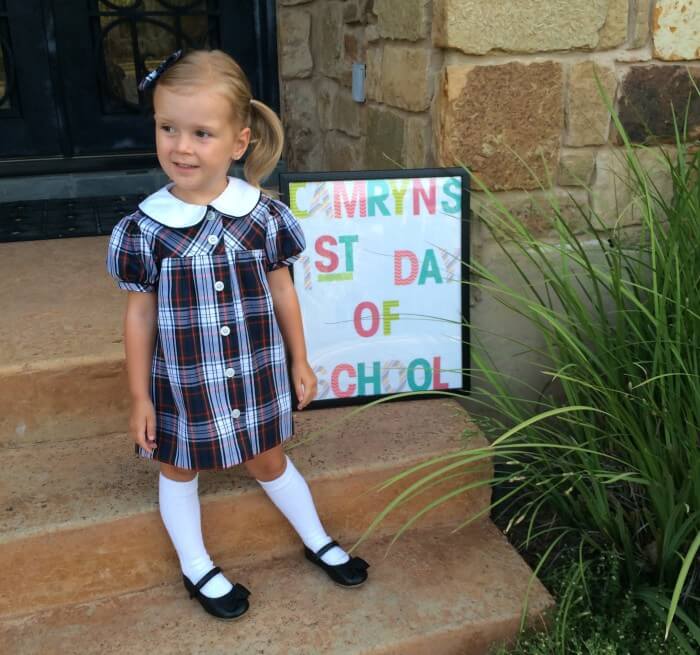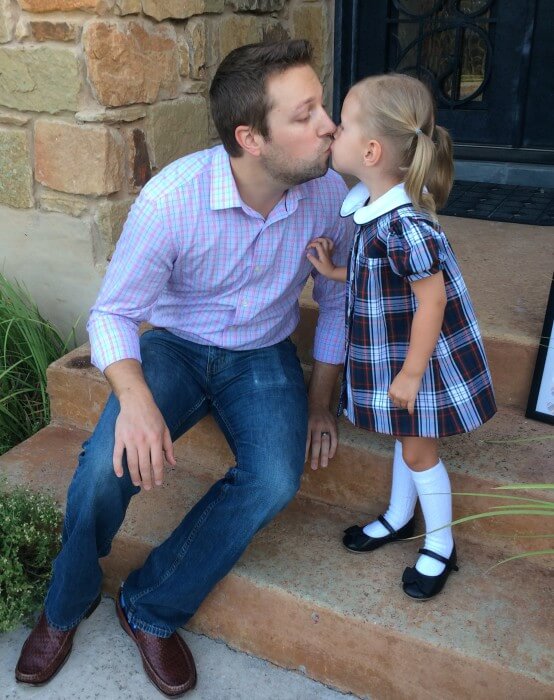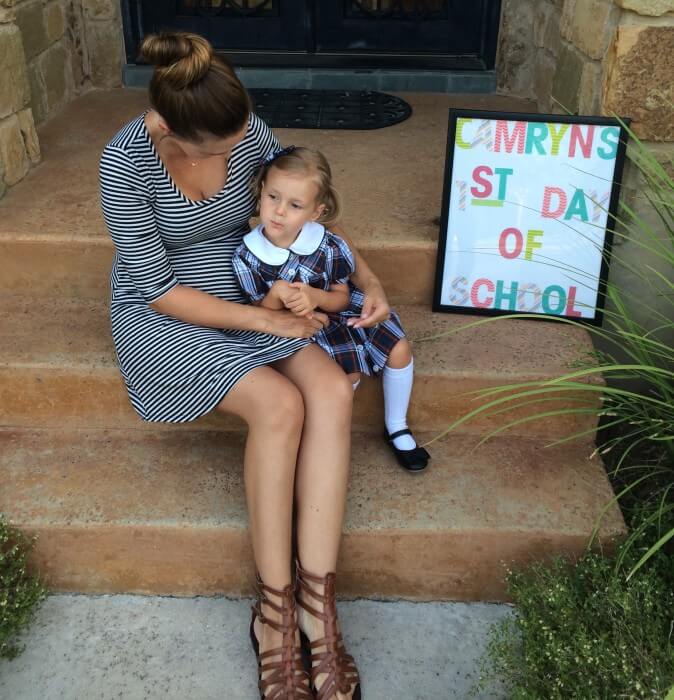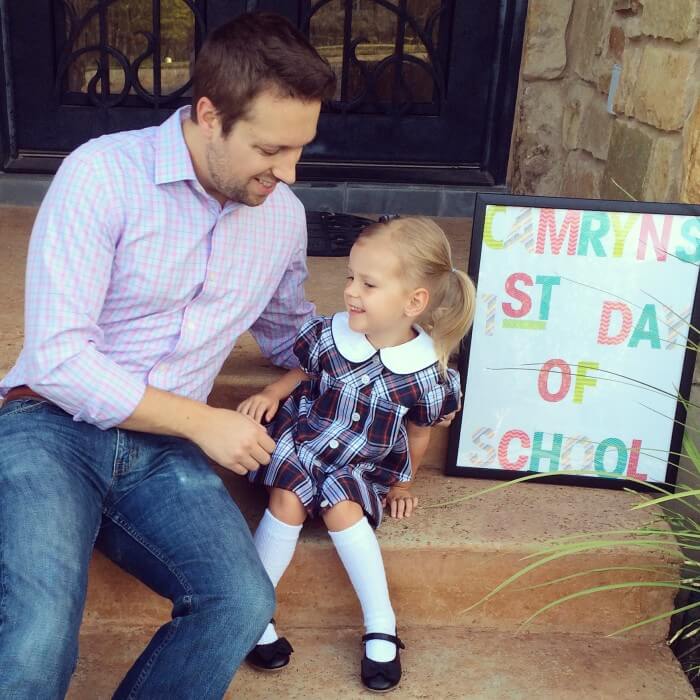 Her uniform kills me.
Thanks for all the love yesterday on IG, you mamas sure know how to cheer me up!

If you haven't already, make sure you go enter the #motherofallmothersgiveaway!
XO – Samantha