Hello dolls!
I feel like it's been so long since I've written a full post for y'all. Sorry I skipped out on you Friday, but this Mommy needed to get my life together, AKA clean my messy house so I could take home tour pics for you!!
Since I didn't post my Friday Lust List, I do have a few tidbits that I want to tell you about real quick.
1.|| If you missed out on the SKII facial masks that I talked about in this post, or if you didn't purchase them due to the OUTRAGEOUS price tag (but for real though, $125 for 10 sheet masks is insane. I wish they weren't so damn good!!) then I found a site that sells them for much less. Sasa.com has them in stock for $89, and they ship worldwide.
2.|| This article makes my skin crawl.
3.|| Nordstrom is hosting their (up to) 40% off half-yearly sale. I have my eye on these, but there's no way my husbands buying me them after my recent Sephora haul.

I won't make you wait anymore, here's my bedroom.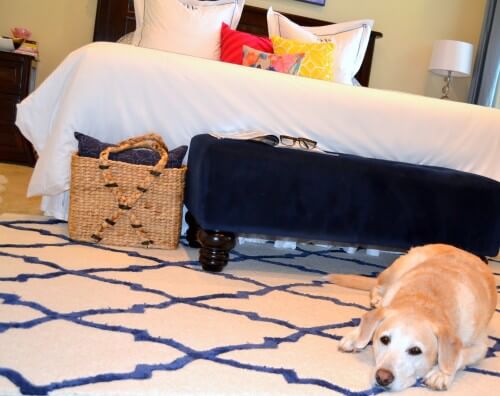 Meet Aly, our 8 year old yellow lab. She was being my helper…and getting dog hair everywhere.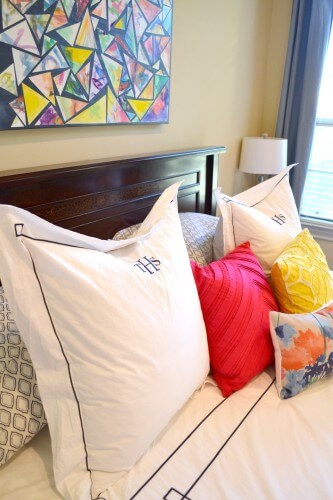 The art above our bed is a collection of watercolor paintings that Camryn has done. It's a work in progress, and has a few bald spots still, but it makes me happy everytime I walk into my room.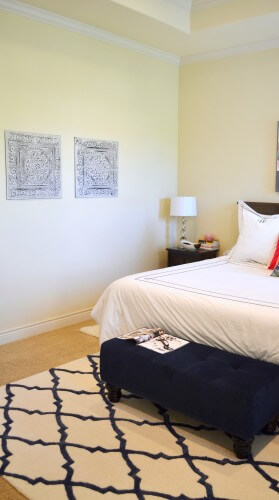 This photo makes everything in my room look itty bitty, but it's just the ridiculously high ceilings. I think they're 12-14 feet tall.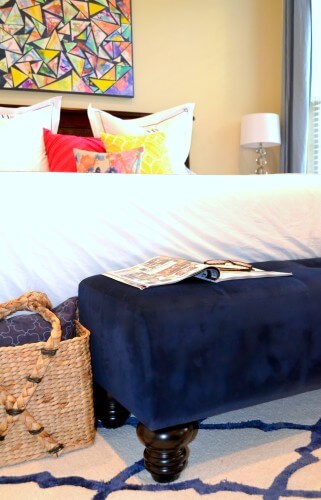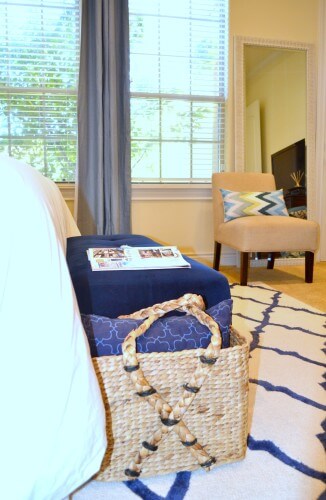 I cropped this photo, so what you can't see is the door beside the mirror that leads to our main patio.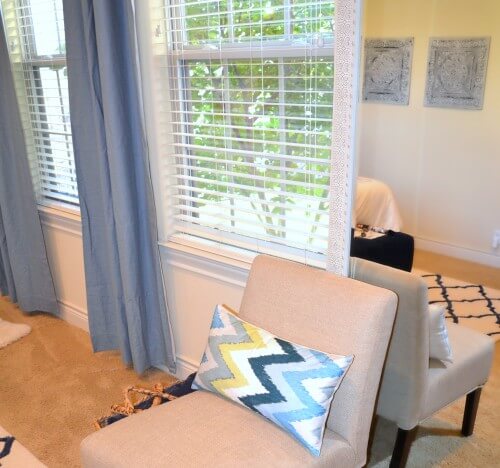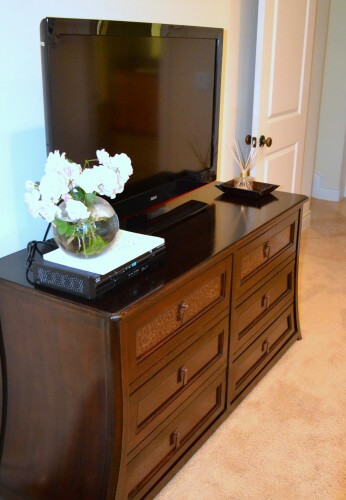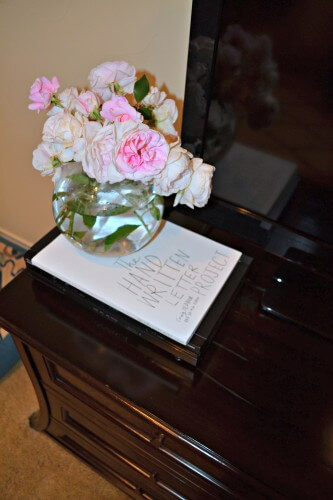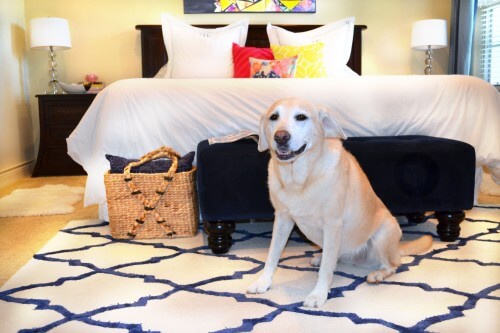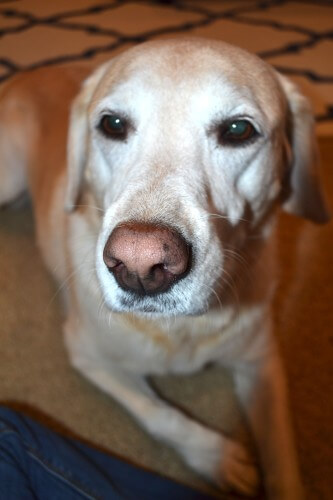 This is what she did the entire time I was trying to take pictures. "Hi Mom!" Her eyes are getting that glazed look, and it makes me so sad! My husbands family dog, Sierra, went blind as she got older and it was so upsetting watching her run into things…I'm always worried my sweet Aly is going to have the same thing happen to her. Is that common in labs?
Hope you all had a great weekend! I will be blog swapping Tuesday-Thursday, so you guys have a lot of fun posts coming up…very different guest posts than what you've seen the last few weeks. I think you'll enjoy the change.
XO – Samantha