Hello!
I promised you a home tour, so here we go! I want to kick things off in the heart of my home, the living room. This room wears a lot of hats; it's where we play hide and seek as a family, watch Sunday football and morning cartoons, it's where I unwind at the end of the day with a glass of wine (and become a vegetable while watching trash T.V.), where my daughter and I have dance parties when Daddy's at work, and on occasion, where my husband and I eat dinner when it's just the two of us. This is the most "loved" room in my home.
There are a few additions that I'd like to make to this room. A large area rug in a neutral color, with a greek key border, would be at the top of my list. We had a cowhide rug, but our dog would run into the living room so fast that no matter what pad I used, she would slide across the room taking the rug with her. A pair of velvety x-benches on either side of the living room table would be second on the list. I love the structure that x-benches lend, and they provide extra seating (or foot rests) when needed.
Alright, enough chit-chat, here's my living room: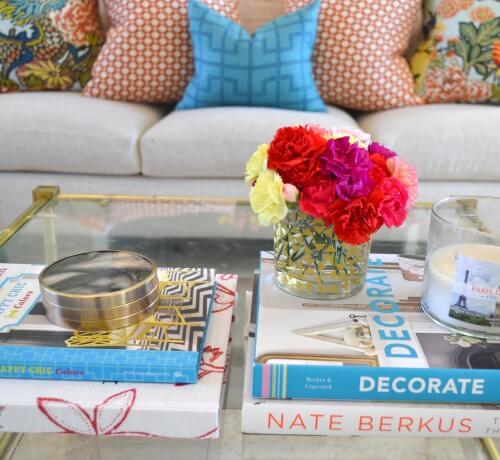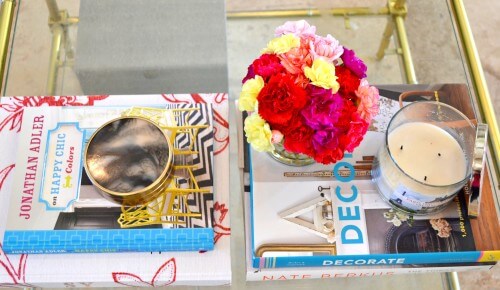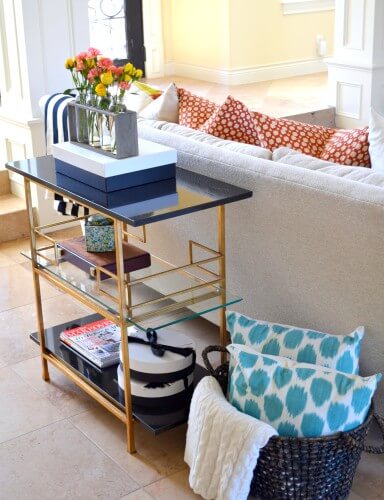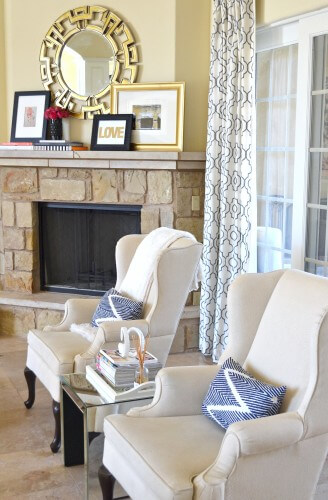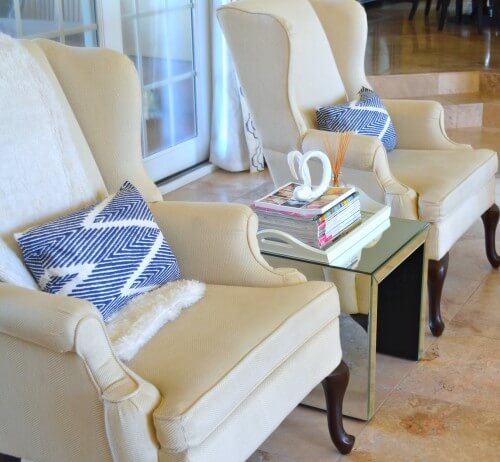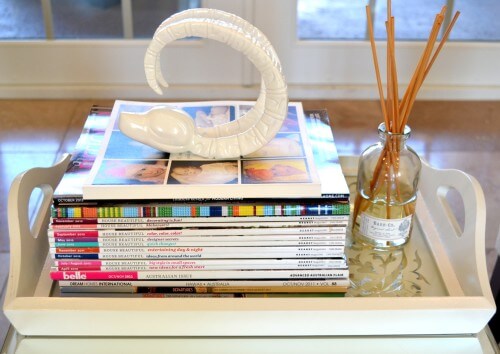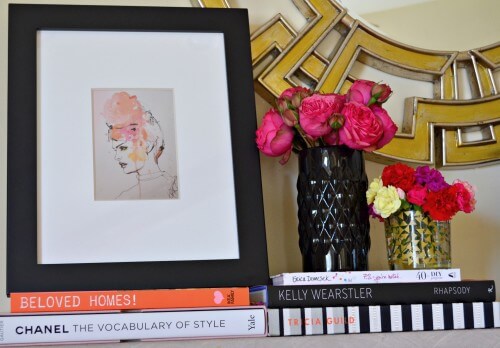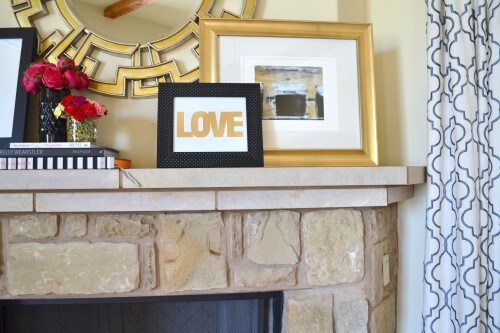 (Photos By Samantha Hawes)
I'll share pictures of my media wall/bookcase soon. It is currently under decor-renovation.

If you haven't entered the GIVEAWAY for the Popsugar Must Have November box, then go enter now! There are 3 days left.