I found a new mirror last week, and decided to give my mantle a new look using it. I painted the mirror gold (it was an awful crackling silver color before) and added some of my favorite art from MadeByGirl.com and Leigh Viner's shop on Etsy. I wanted to stick to black & gold and add in a few pops of color with coffee table books, flowers from my garden, and art. Here's what I came up with: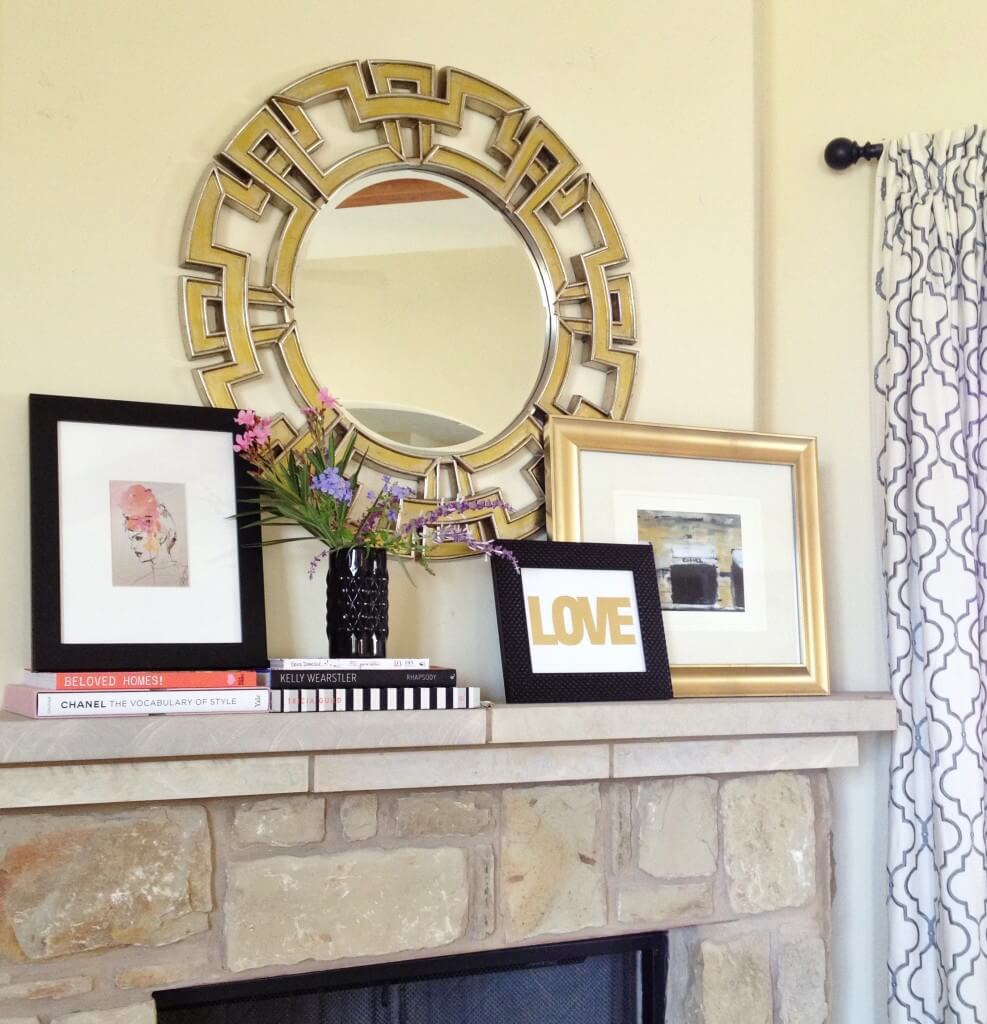 What do you think? I have a few other pieces from both artists that I'll feature in my Home Tour soon. Check out their shops if you're interested, I promise you won't be disappointed!
Here are some other inspiring mantles:
Image Via
Image Via
Image Via
What do you think of the wood stacked in the fireplace?
Image Via
Oh, and while I have you here, HAPPY HUMP DAY!