Hello Darlings, how were all of your weekends? Mine was spent helping my sister pack, making a quick trip to Ikea (so, not that quick, because it's Ikea), and watching the Superbowl. I may or may not have gotten bored during the Superbowl and instead played on the computer. On the bright side, I finally made my blog button! Hooray! I love getting to cross things off my to-do list, it's just so damn satisfying. Fellow bloggers, if you also have that daunting "Create A Blogger Button" task on your to-do list, I will be putting together a step by step tutorial for you ASAP. I spent a few hours compiling all the information needed to create a button, and the steps that I took to create my own, and will put it all into one quick post for all of you. Hopefully I can save you some time and hair pulling. Hallelujah! For any of you that aren't bloggers, and are wondering what I'm talking about, a blog button is just an image that links back to your blog and allows other bloggers to support you and introduce their readers to you (and vice-versa). Blog buttons are what introduced me to most of the blogs that I've been reading for years now.
In other news….
My daughter's playroom has been overrun by toys, and is in desperate need of a facelift. It needs to be organized, and old toys that are no longer of interest to her need to be donated.
I started by dragging my husband to Ikea to buy 2 of the Expedit shelves in high gloss white.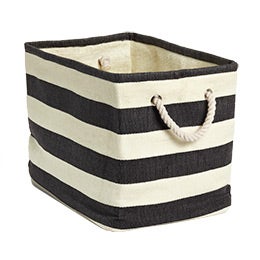 I ordered 8 of these Rugby Striped Bins to hold small items like cars and trains, puzzles, etc.
She already owns the Ikea Lack side table in high gloss white which is the perfect size for small art projects, coloring, playing legos, and puzzles.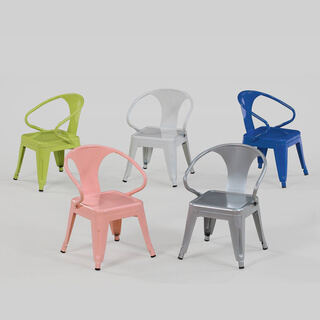 I ordered these Tabouret Stackable Chairs in cotton candy to go with her white table.
The large wall in her playroom has multi-colored polka dots on it, so it's already loud and fun. All I need is a fun piece of art for above her table. I have a few ideas in mind…
I'll share photos of the room as it becomes less "bomb-went-off" and more "bomb.com".
XO – Samantha