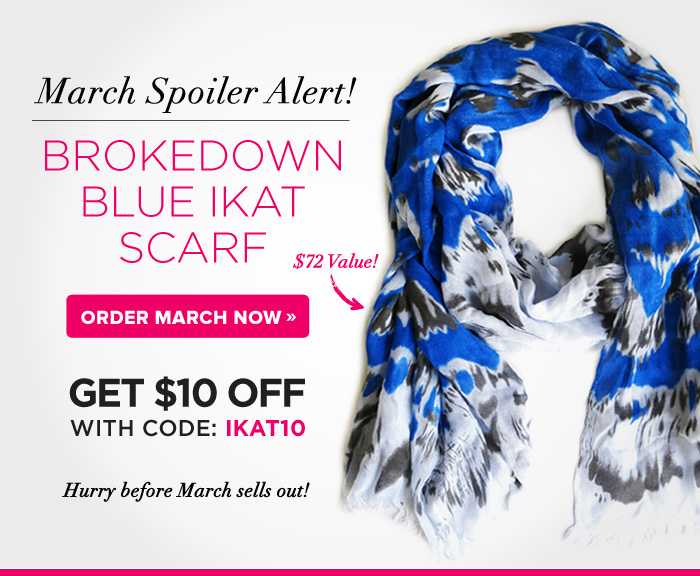 Quick Mid-Monday interruption – I just received this e-mail with a sneak peek into the March Must Have box, and I wanted to share with all of you. How gorgeous is this Ikat scarf? I'm so excited for my box to arrive!!
There's still time to purchase a box for yourself! Use code IKAT10 for $10 off, making the entire box (including shipping) just $30.
Leave me a comment if you subscribe to Popsugar also, and what you think of this spoiler!
XO – Samantha
PS…I purchased an extra box to give away to one of you! Details on how to enter coming soon.