The 4 little words that I say on a far too regular basis that my husband hates the most…"Rock that college fund!" It's true, I'm addicted to toddler fashion. I can't stop. I won't stop. I take that back; I'll have to stop, because my big lady is starting school next week and will be wearing a uniform every day to school. So in honor of going big or going home, I splurged on a few of the Duchess & Lion Co items that launched last week, and you better bet she's been rocking that college fund this week!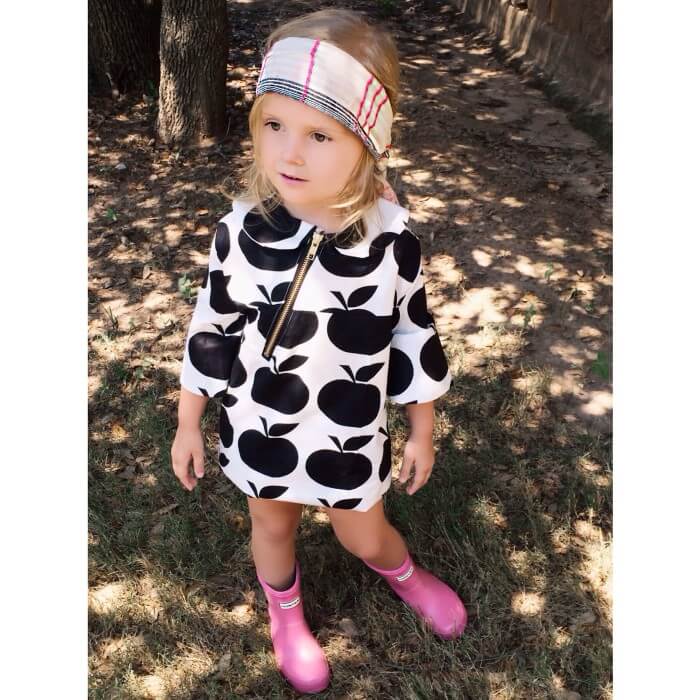 I also snagged a few headscarves…as if we needed any more.
These items will be relaunching tomorrow if you want to snag some for your little. Do not hold me responsible for your angry husbands, or overdrawn bank accounts.

For those of you who have asked – YES! All of these items, as well as Camryn's entire wardrobe, will be sold in the coming months as Harper wears and outgrows them – I will announce the Instagram account for any of you interested.
XO – Samantha