Good Morning! I have BIG & EXCITING news to share with all of you….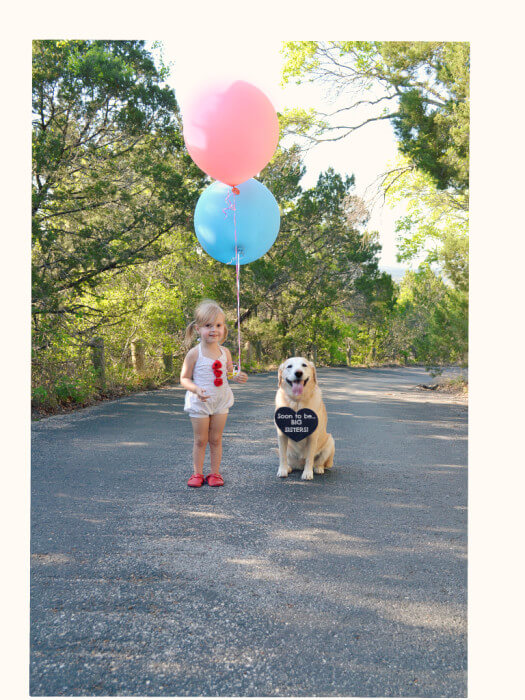 Yesterday was National Sibling Day, and I was so happy to finally share…we're giving these two blondes a sibling and making them BIG SISTERS! Camryn couldn't be more excited, and has officially changed her name to "Sister". She's been poking out her tummy and saying she's also growing a baby.
Our new addition is due to arrive the first week in December.

Lots of updates, mommy talk, product reviews, and preggo fashion posts will be coming your way for the next 8 months.
Happy Friday, and I hope you all have great weekends! My husband has been out of town for business all week but is home today, so this mommy is going to sleep, shower (not a lot of that happened this week) and enjoy some family time.
XO – Samantha