I am so excited to introduce you all to a new shop that I'm loving – Hattan Home, an online boutique selling "treats for your home". Let me let Lindsay, the owner, introduce herself (because I cannot possibly introduce her in a cuter way)!
Lindsay and I met on Instagram (I meet all the coolest people on IG) and she (very kindly!!) offered to send me a gift for my daughters room. Umm…yes, please!!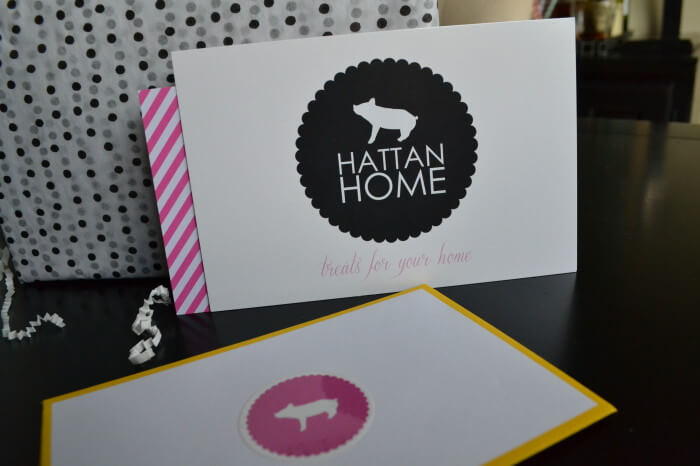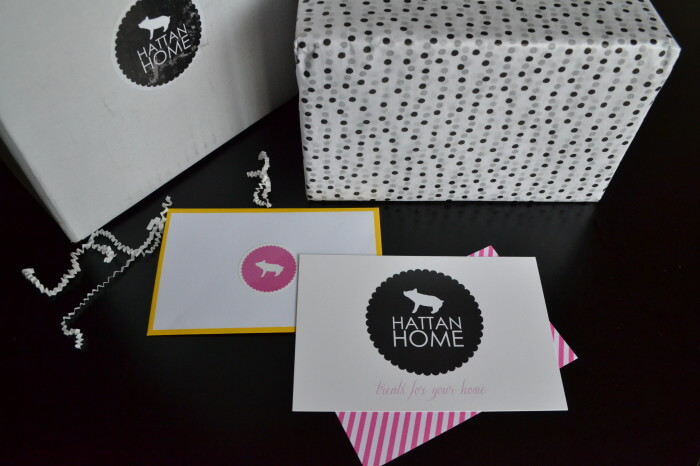 I can't possibly be the only person who appreciates really beautiful packaging. Getting mail is always exciting, but when a big white box arrives full of crinkled confetti paper, a black & white spotted wrapped box inside, and the cutest cards, a girl gets a little more excited!! I feel like it's those details and level of customer care that make me purchase from a store over and over again.

When I opened the box I found this darling Piggy Bank in Glass. There was absolutely no question that this piggy would never see pennies; a pig this cute needed a filling much more deserving, like jelly beans.

Camryn and I decided that every good little sisters room contained a big sister treat jar. All those diaper changes, lullabies, and tip toeing around while little sister naps should earn a big sister something good, amiright?!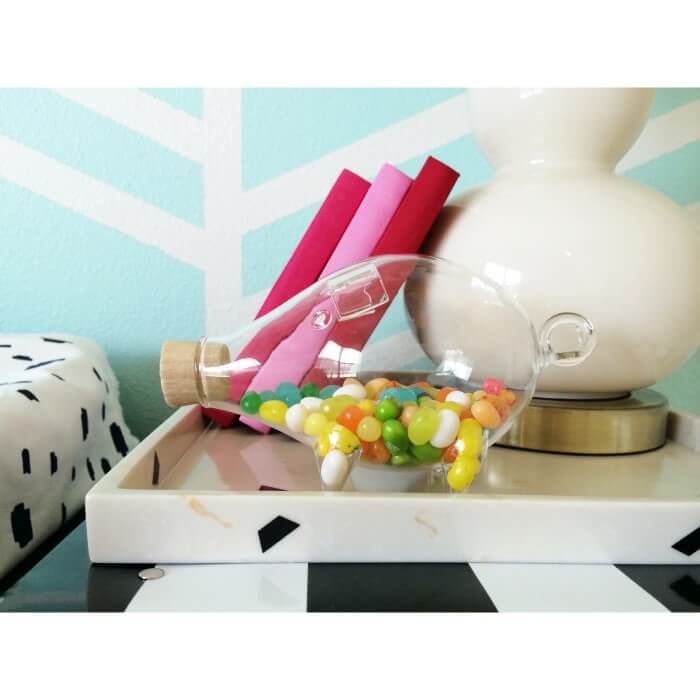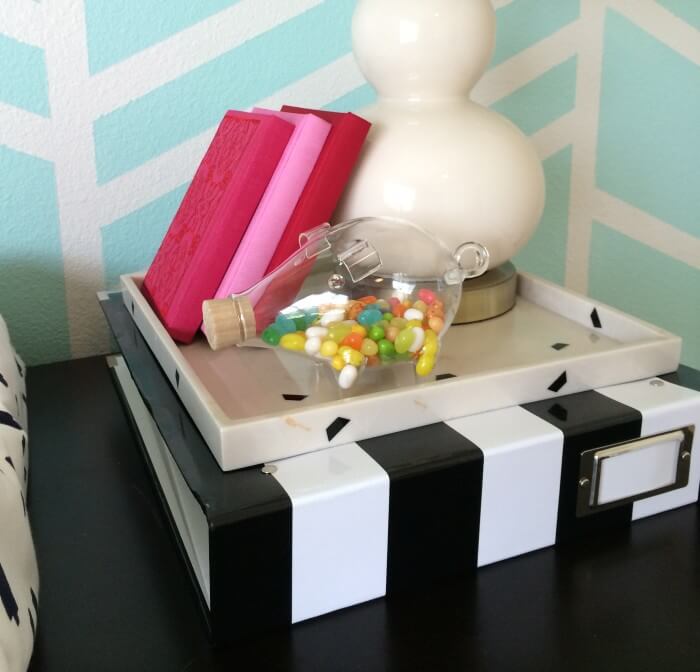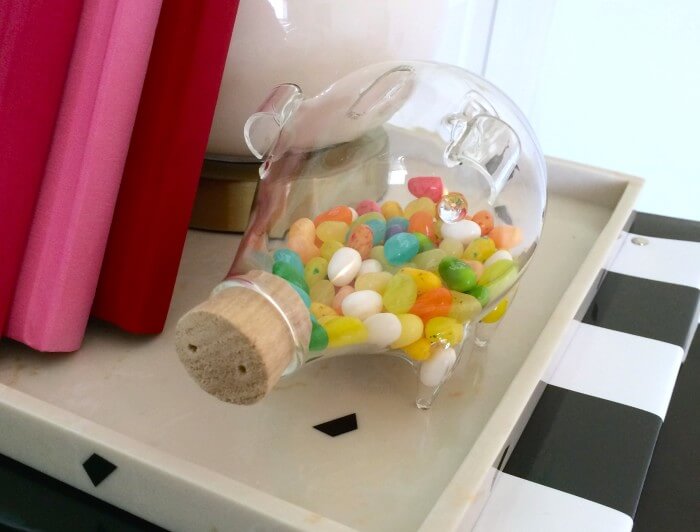 How cute is his little snout plug? You can also see the slot on top for inserting coins…I dunno why you'd ever use him for coins though when he looks this cute filled with candy!!
He was so cute that as I continued moving things around, and re-styled Harpers nursery 100 times, he kept coming along for the ride. He is perfectly whimsical, and airy, and a great layering piece on shelves, coffee tables, or sitting perched atop a stack of books.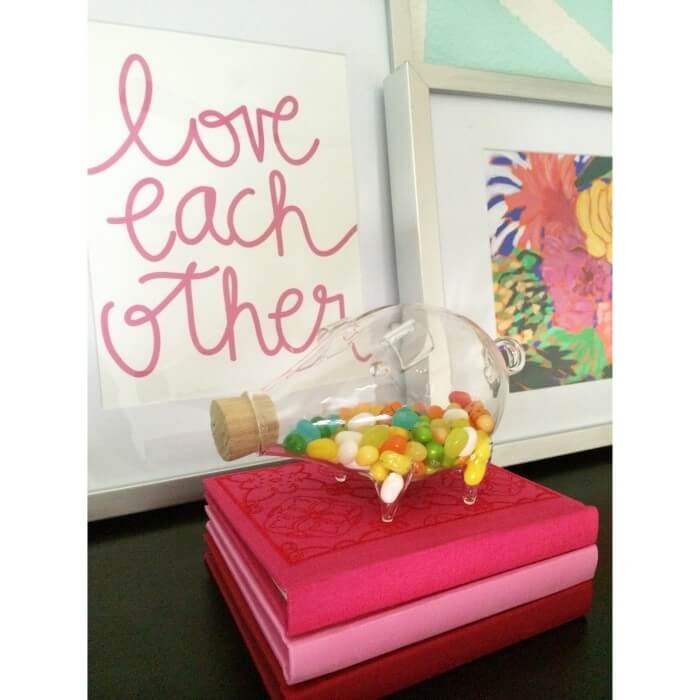 I think I especially love him in front of this "Love Each Other" print! It's the perfect reminder to Camryn to be a good big sister, and earn those jelly beans! If you're eyeballing that gorgeous floral print, there will be more on that very soon!!

You can purchase your own (hand blown – whaaaat?!) glass piggy bank for just $24 at Hattan Home, along with tons and tons of other amazing home decor.
Thank you Lindsay!
XO – Samantha