I have had a ton of sweet, sweet comments from a bunch of you on Instagram and Facebook saying that you love what my daughter is wearing, and wondering where you can purchase the same/similar items. I thought today I'd share some of my favorite outfits that she's worn recently, and provide links to items that are still available.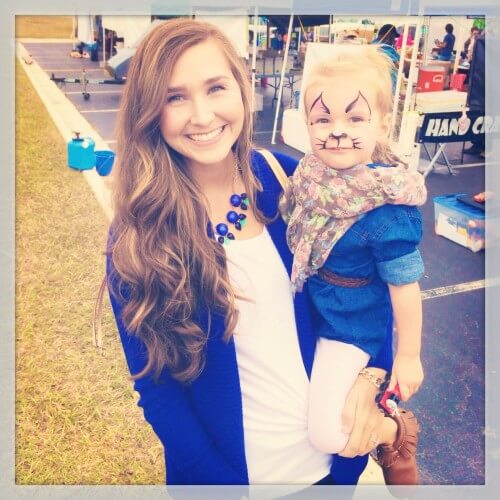 Target Chambray Shirt - Purchased in a larger size 3-4T and belted with an adult belt (double wrapped).
Old Navy Cream & Gold Leggings
Freshly Picked Moccasins in Walnut
Scarf is an old scarf of mine that I cut in half. I do this ALL THE TIME!! Here's a link to VonBon infinity cowls (not pictured) that we LOVE!!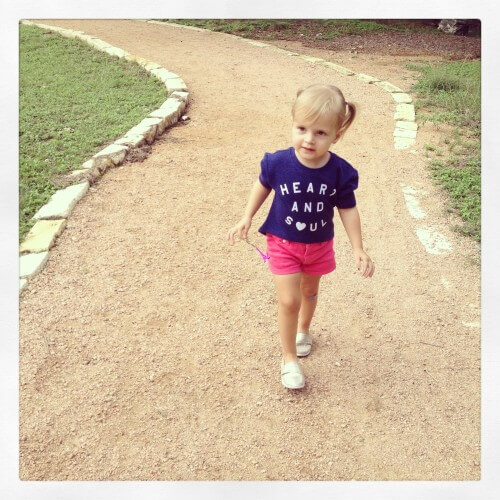 Old Navy "Heart And Soul" sweater (sold out) – Similar
Shorts are very old – from Gap
Target Gold Shoes – Similar

Green Military Jacket - ON SALE!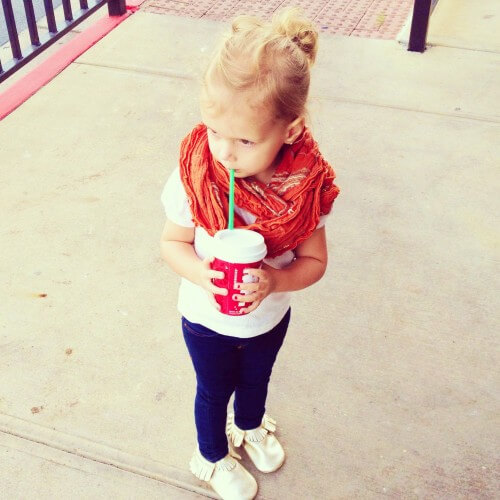 White T-Shirt
Scarf – Mine, cut in half and sewn into a loop
Platinum Freshly Picked Moccs
Red Railroad Style pants – Monoprix in Paris
Pink & Red Rain Cloud Shirt – Monoprix in Paris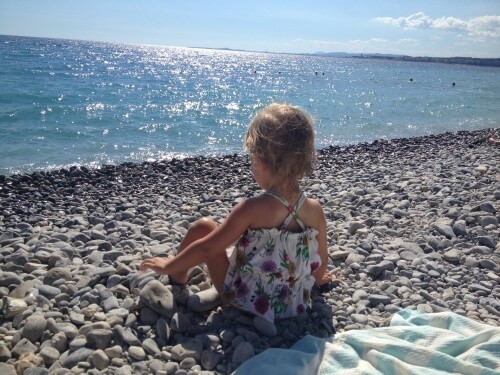 Bathing suit – Not available during this season, but I always find the cutest swimsuits at Gap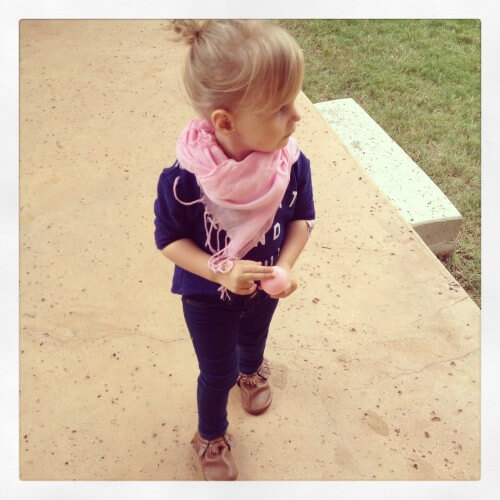 H&M skinny jeans
Walnut Freshly Picked Moccs
Scarf from the HAIR SECTION at Target. It's meant as a hair wrap, but is the perfect kids size.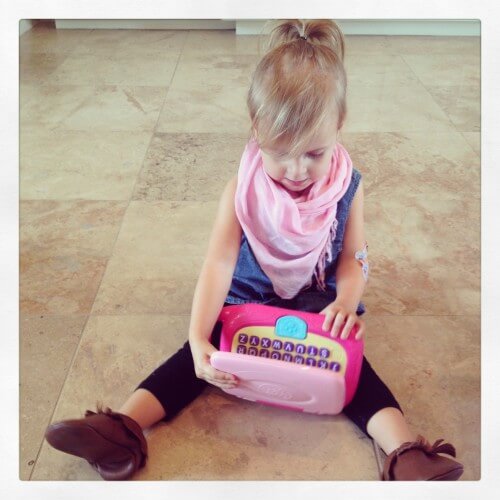 Chambray Tank Top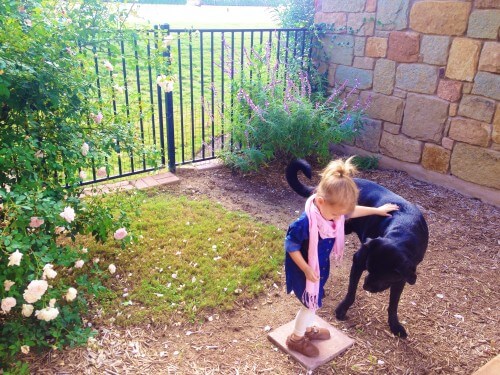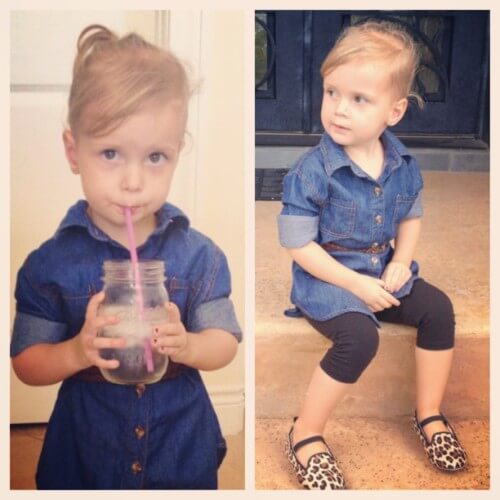 Leopard Print Loafers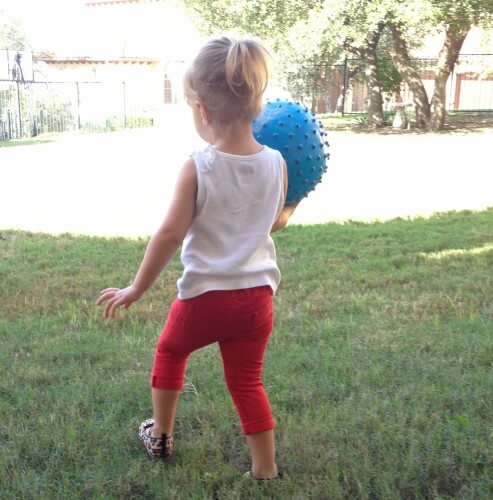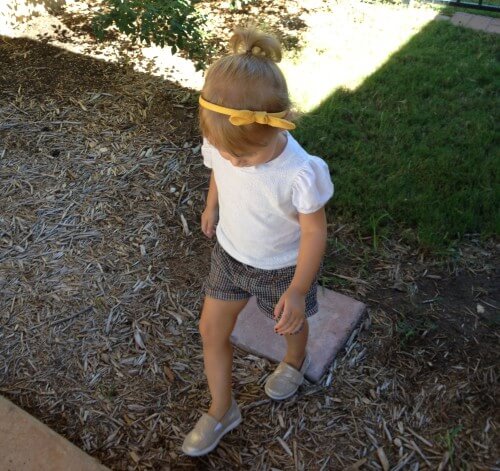 Mustard Yellow Headband – Even cuter
Shorts – Monoprix in Paris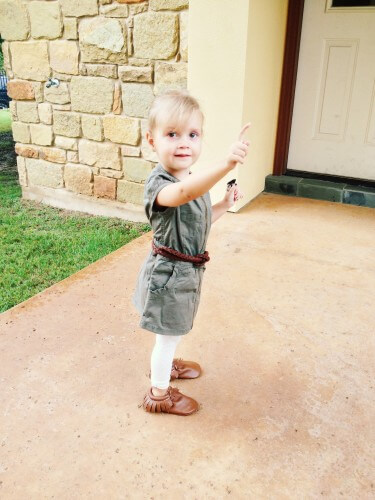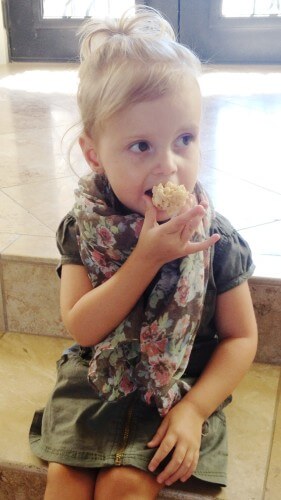 Green Zip-Up Military Inspired Dress – H&M (Not available online)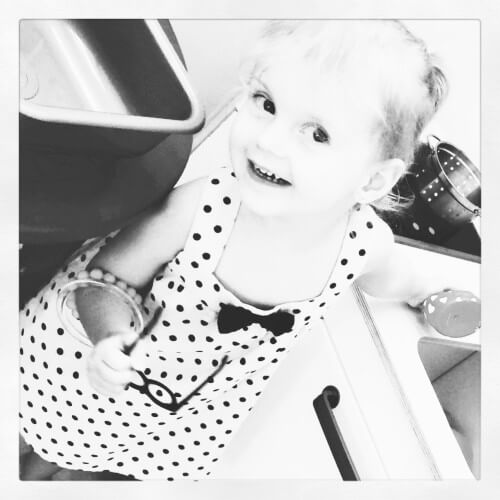 Polkadot Dress – Nordstrom Rack
Black & White striped leggings – Similar
Fur Vest – H&M in store only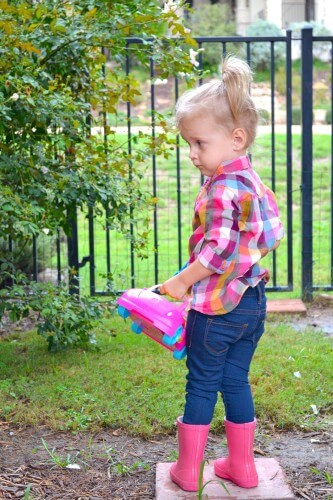 H&M Skinny Jeans (linked above)
Pink Plaid Top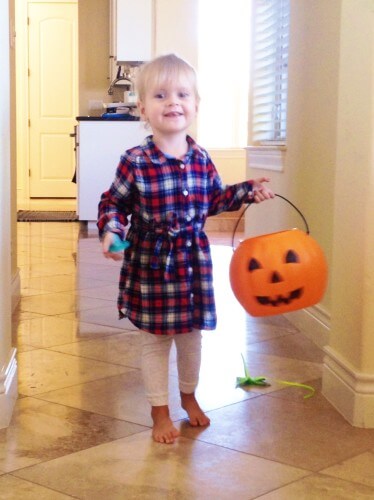 H&M Plaid Dress – In store only. Similar.
Here are a few items on my winter wardrobe wishlist for Camryn:
What are y'all loving for your little munchkin this fall and winter?
Thank you all again for the kindest comments about my mini, they are my favorite comments of all!! <3
XO – Samantha