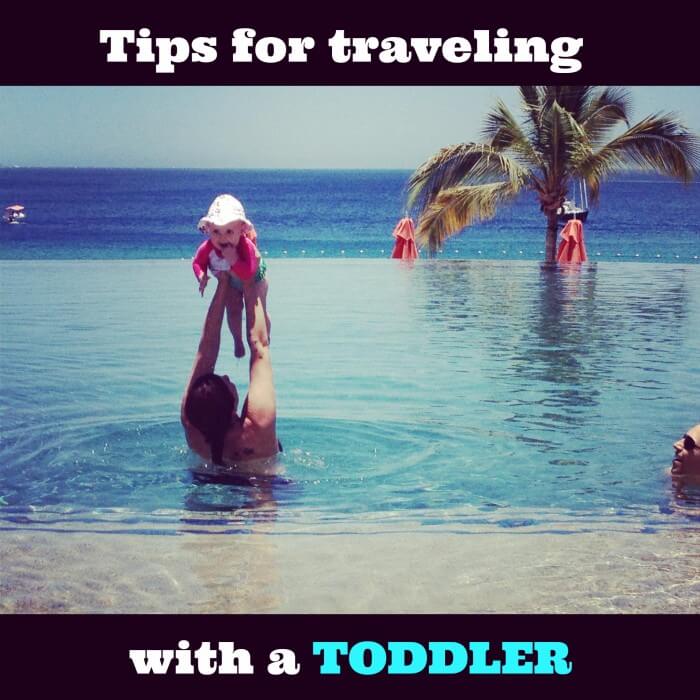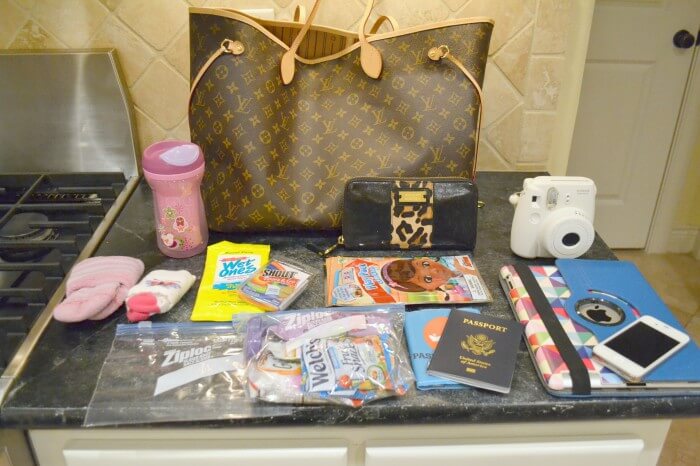 My sweet Camryn took her first flight at age 3 months. It was on my husbands birthday, entirely unplanned, and not a trip for pleasure. My Dad died, so quickly and without any time to plan or be worried about traveling with my teeny tiny baby, we boarded a 5 hour flight and headed to Washington. I was pleasantly surprised by how easy it was for the first 4 1/2 hours…and then we started our descent. Her ears were clearly bothering her, and I wasn't nearly as prepared as I should have been. I learned my lesson.
The flight home from Washington was a breeze, and I had prepared a bottle for the descent, which helps babies ears pop and prevents discomfort. I was lucky that she was still so young because all she really did at that age was sleep, which made flying a cake walk.
I had time to prepare for our next adventures…and boy have we been on some great trips!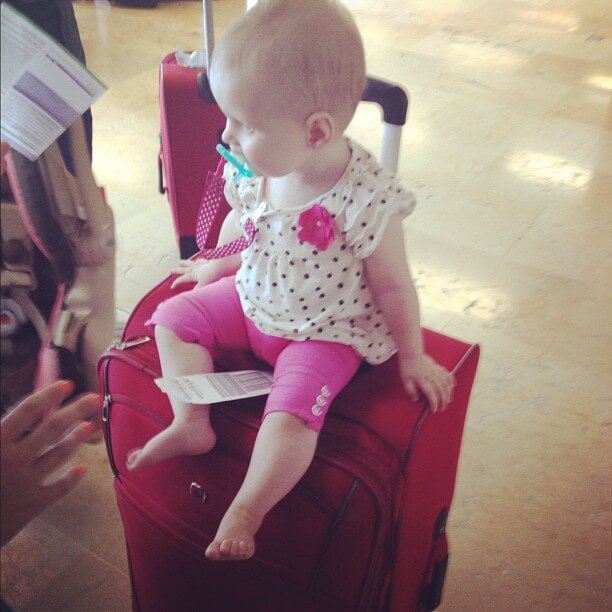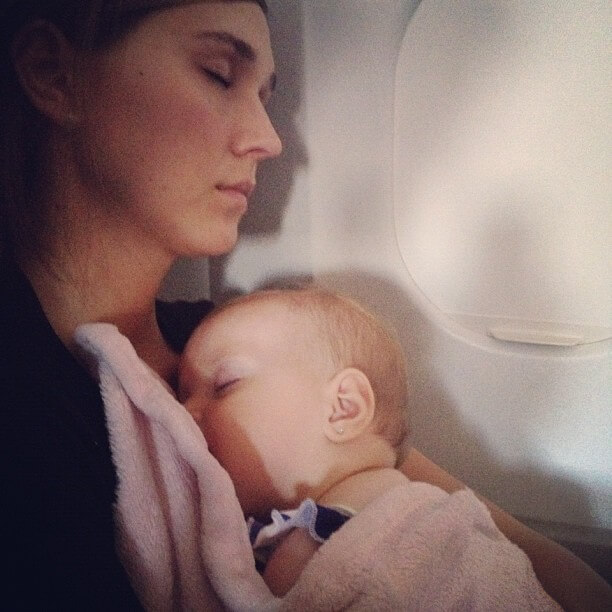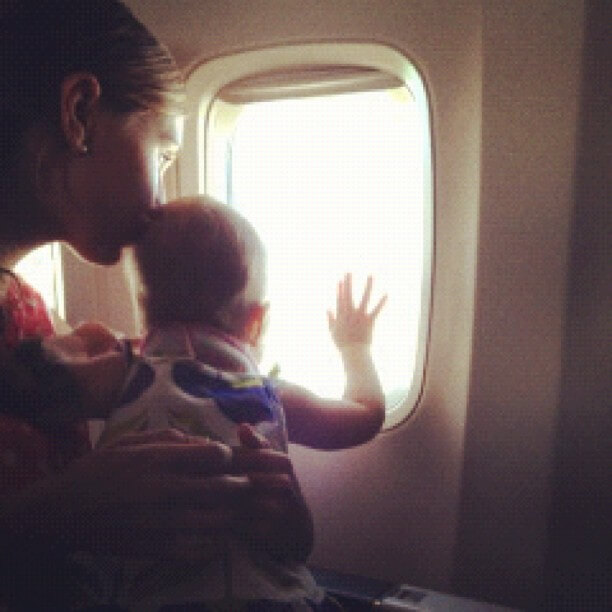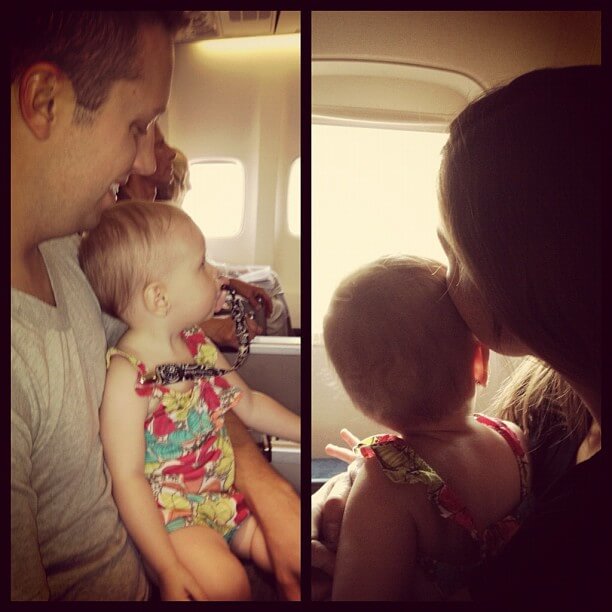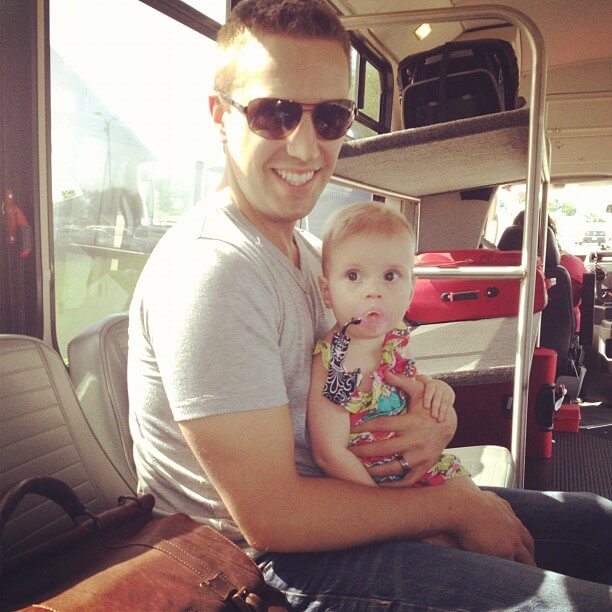 All of these trips were when Camryn was a baby, so traveling then and traveling with her now are two very different situations. I no longer need to pack a bunch of diapers, spare clothes, diaper wipes, or bottles. I DO however need to pack snacks, toys, and her Istax 8 mini camera so she can snap pictures of everywhere we go.
Here are my tips on traveling with a baby or toddler:
1.|| Bring the right carry-on bag. This is important! Make sure the bag you're bringing is large enough to hold all the necessities, which include a spare outfit (because babies love a good blowout in the most inconvenient of times and places), diapers, wipes, food, bottles (you can get any formula or milk through security if it's for your baby), extra pacifiers and wipes, toys, and extra bags for trash or to hold any "blown-out" outfits….lawd knows you don't want those loose in your bag.

I used to bring a small purse inside my larger carry-on bag to keep my personal items separate from everything else. Tip: Don't bring a carry-on that's too large to fit under the seat in front of you, or else all your necessities will be overhead and out of reach.
2.|| Stroller. Finding the perfect stroller for traveling isn't easy. You want something light and compact, but functional in all places (you are traveling…). We chose the Maclaren Globetrotter because it fold down quickly, weighs very little, reclines, and was budget friendly. We needed something that would collapse very fast for jumping on and off of trains in Paris, and it did the trick.
3.|| Activities. For those of you with Ipads – AMEN!! That will be your saving grace, especially for long (international) flights. Camryn will watch movies and play games for hours on her ipad! We also really enjoy sticker books, coloring, and plenty of snacks. Target usually has "Play packs" in the $1 section, and they include a coloring book, crayons, and stickers. BUY THEM!
4.|| Other essentials include:
*water (because you do not want an open cup of liquid with a baby or toddler on/next to you)
*hand sanitizer
*stain removing wipes come in handy
*socks for both Camryn and I for the plane ride
*Camryn's blanket and/or stuffed toy of choice
*facial cleansing wipes for long flights
*wisps (tooth cleansers)
*Extra Ziplock bags for trash or dirty clothing
*Backpack leash, if you're concerned about busy airports, or if you want to wear your kid out by running around without fear of them getting too far ahead of you. I swore I would never use one of these, but they really are great, and Camryn LOVES hers. She puts all her snacks and toys in it.
We took our first LONG (international) flight in September to France:
The most frequent question I'm asked is "What do you do about the time changes, and jetlag?". We've experienced a few hours time change here and there, but our trip to France was the first time I had ever really had to deal with jetlag and a NINE HOUR difference in time. Our flight left Texas at 4pm, and arrived in Paris at 8am, so we were lucky to start our day off in the morning. We didn't sleep very well on the plane ride over, so we decided to take a few hours to nap and recover once we arrived to our hotel. We knew that if we slept for too long, we'd be wide awake all night, so we only allowed ourselves about 3-4 hrs. We were all very tired when we finally got up, but the excitement of seeing Paris perked us up. We had an early bedtime that night, and woke the next morning feeling 100%. I packed Melatonin tablets for all of us (safe to use for short periods of time, but check with your pediatrician before giving to a baby or toddler) but never needed them.
I hope this helps any of you getting ready to travel. Please feel free to ask any questions and I will be sure to answer. Happy travels.

XO – Samantha