Happy December, friends!
I blinked and 12 days had flown by since my sweet little Harpy was born. How is that even possible?

She is already changing so much, and seriously fattening up. We weighed me holding her, and then without her, and the difference was 7 pounds! I keep telling myself my scale must be inaccurate, because how could my teeny tiny 5 pounder already be weighing in at SEVEN POUNDS! Mama's making butter, not milk.

The last (almost) 2 weeks has been so chaotic; hospital, home, thanksgiving, Camryn started back at school yesterday, and adjusting to life with 2 kids. It has been so fun, but I have to be honest, I'm a little anxious about my mom leaving us at the end of the week. She has become Camryn's person. Her BFF. The one who can play with her for hours without the baby interrupting them for a feeding, diaper change, etc. I'm worried about how Camryn will feel when my mom leaves and she doesn't have that constant person showering her with attention, which she seems to be craving desperately. She's definitely feeling a little jealousy towards her new little sister, but is warming up to her the past week. She's been singing to Harpy lately and always wants to help with diaper changes, so I'm staying hopeful.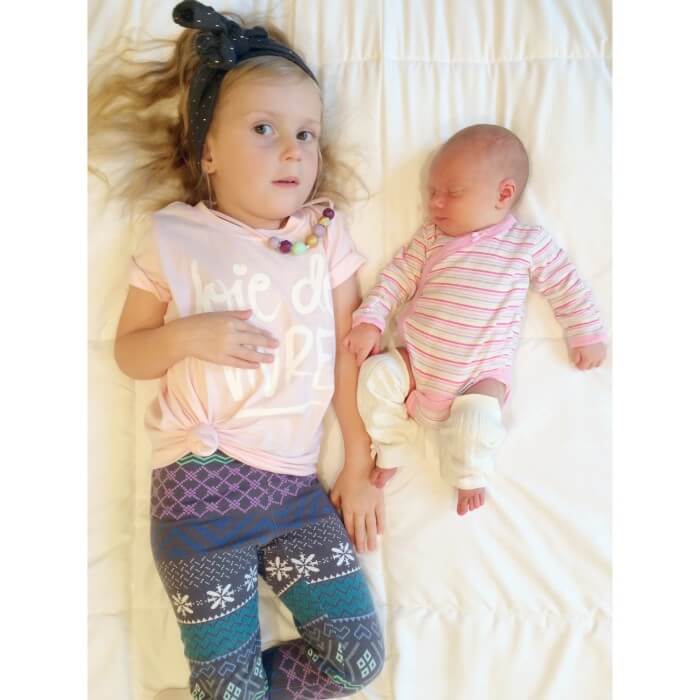 Oh, Harpy had her first bath yesterday too – she wasn't a fan – but she loved the towel fresh from the dryer.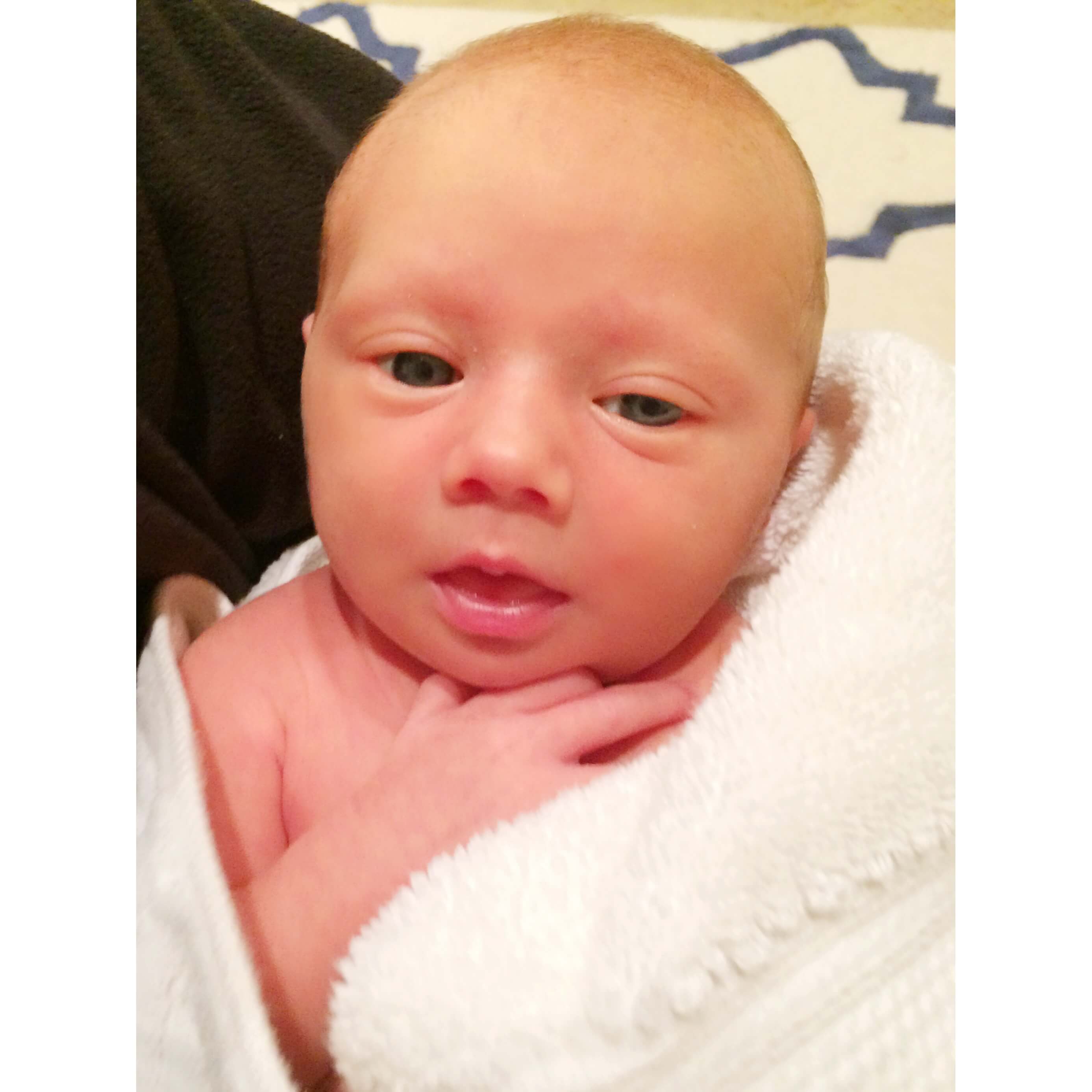 Geez I love that girl!
XO – Samantha