Hello! Happy Monday, loves! How was your weekend? Ours was pretty relaxing, and uneventful. I had planned on starting to paint Camryn's room yesterday, but instead I took her on a date for Froyo and on a hike down by the water.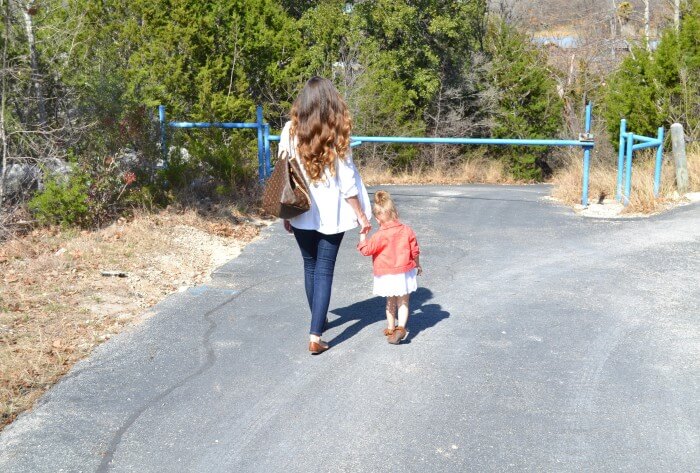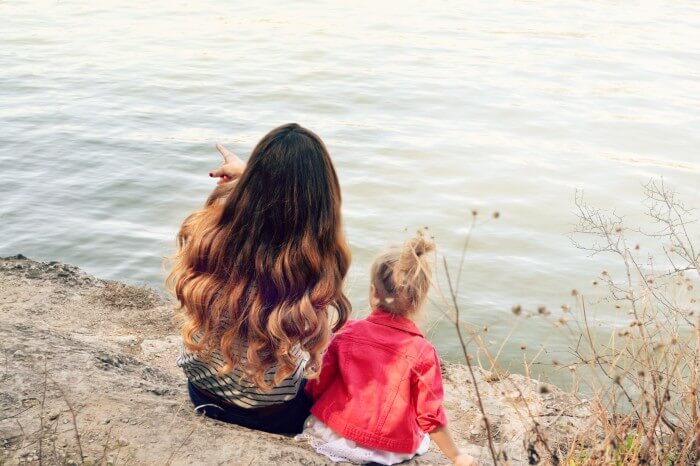 There will be more of these pics for you to see on Thursday, when I link up with some other awesome mamas.

After having my hair colored, I bought a few products to help moisturize my newly bleached ends, and to generally make my hair feel better and be healthier. I have a LOT of hair, and it's very fluffy/frizzy, and feels dry and tangles easily, so I always gravitate towards intense conditioners and masks. I had sampled the Kevin Murphy Young Again Immortelle infused treatment oil, and loved it, so I knew I wanted to purchase a full size as well as purchasing the Young Again Masque, a deep restorative softening conditioner.
You guys…these two products are AMAZING!! My hair feels better after having bleached it and using these two products than it did before. I try about a million and one products on a regular basis. My husband makes jokes about the number of shampoos and conditioners in our shower. "I think we might run out of shampoo this week honey, you better by 10 more to add to the 30 we already have." It's a problem, but it's also why I know that these products are worth every penny. None of the other conditioners that I've used do what this one does. Not even my beloved Macadamia hair mask. I was so impressed after using the masque that I texted my sister, still dripping wet out of the shower, just to tell her how silky my hair felt.
The masque is applied in the shower after shampooing, and left for 5-15 minutes. After towel drying your hair, apply the Young Again oil (which has the same consistency as Frizz-Ease, or similar hair serums) before styling. You can also apply the Young Again Oil to your ends after blow drying/styling if you have dry ends like I do. I do not believe the Young Again Oil is meant as a frizz fighting serum, so if that's your big concern, skip this. It's made of all natural ingredients, and it's meant to hydrate, repair, and protect your hair. It adds softness, and shine, and does help calm my frizz, but other less expensive frizz serums will be better for you.
I'm going to go buy the Shimmer Shine Repairing Shine Mist, and the Born Again Conditioning Masque next and I'll let you all know how I get on with them. I've also heard great things about the Hydrate Me Rinse.
I couldn't find a trustworthy online retailer (I wouldn't purchase from Amazon, personally.) but you can order by phone from my salon (milk + honey: 512-236-1115). You can also check your local salons.
If any of you try any of the products, let me know what you think of them!
Hope you had a great weekend, XO.