Hello friends!!
My husband was out of town for most of the week, and we were weaning Camryn from her pacifier, so I'm sorry I missed you all for a few days. I can never get on here and say "sorry, husbands out of town and everything's going to sh*t", but anytime you're missing me here, you can come find me on Instagram. A picture is worth a thousand words right?

Today I'm linking up with my sweet friend Biana from BLovedBoston, and sharing some of my weekend fun.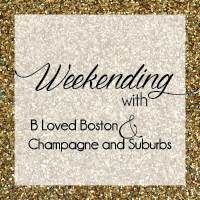 One of my favorite dine-out meals is going for hibachi. The only hibachi restaurant is an hour from my house and my husband always complains about taking me, but you can't deny a pregnant lady a good meal, so we went! *happy dance* This is also one of Camryn's favorite meals, and she L-O-V-E-S when the chef throws shrimp to her. She also loves to steal my soup. While we were at lunch we got news that our nephew was born!!! My poor sister-in-law had been in labor the entire night before, and we had been anxiously awaiting news that he was finally here. They kept his name under lock & key until after his birth – Luke Robert – such a fun surprise. He has the sweetest little face, and I will share a picture as soon as Mommy & Daddy give me the ok. I'm so excited to finally be an auntie, and the month wait before I fly out to see him will feel more like a year!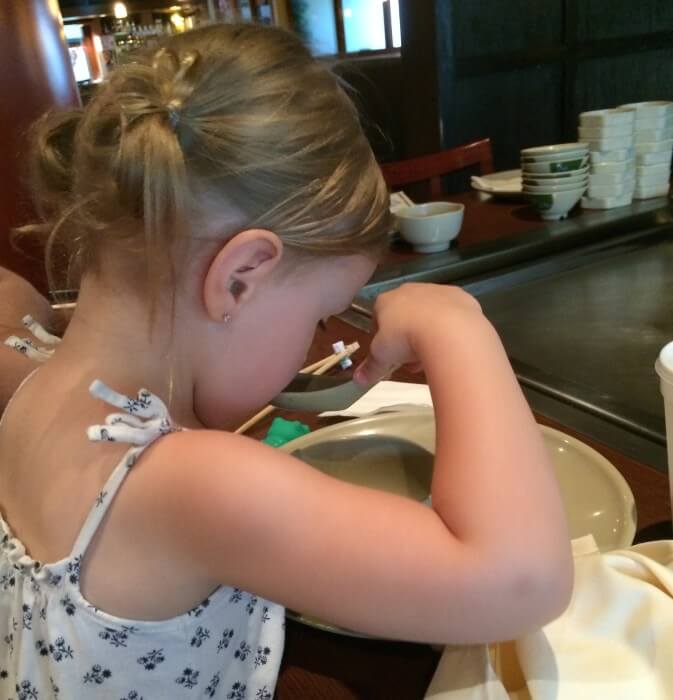 After lunch we spent Saturday afternoon downtown playing putt putt golf, and had way too much fun! Camryn learned how to hold her putter, and would hit the ball, then run to the end, pick up her ball, and put it in the hole. Needless to say, her "hole in one" tactic helped her whoop us.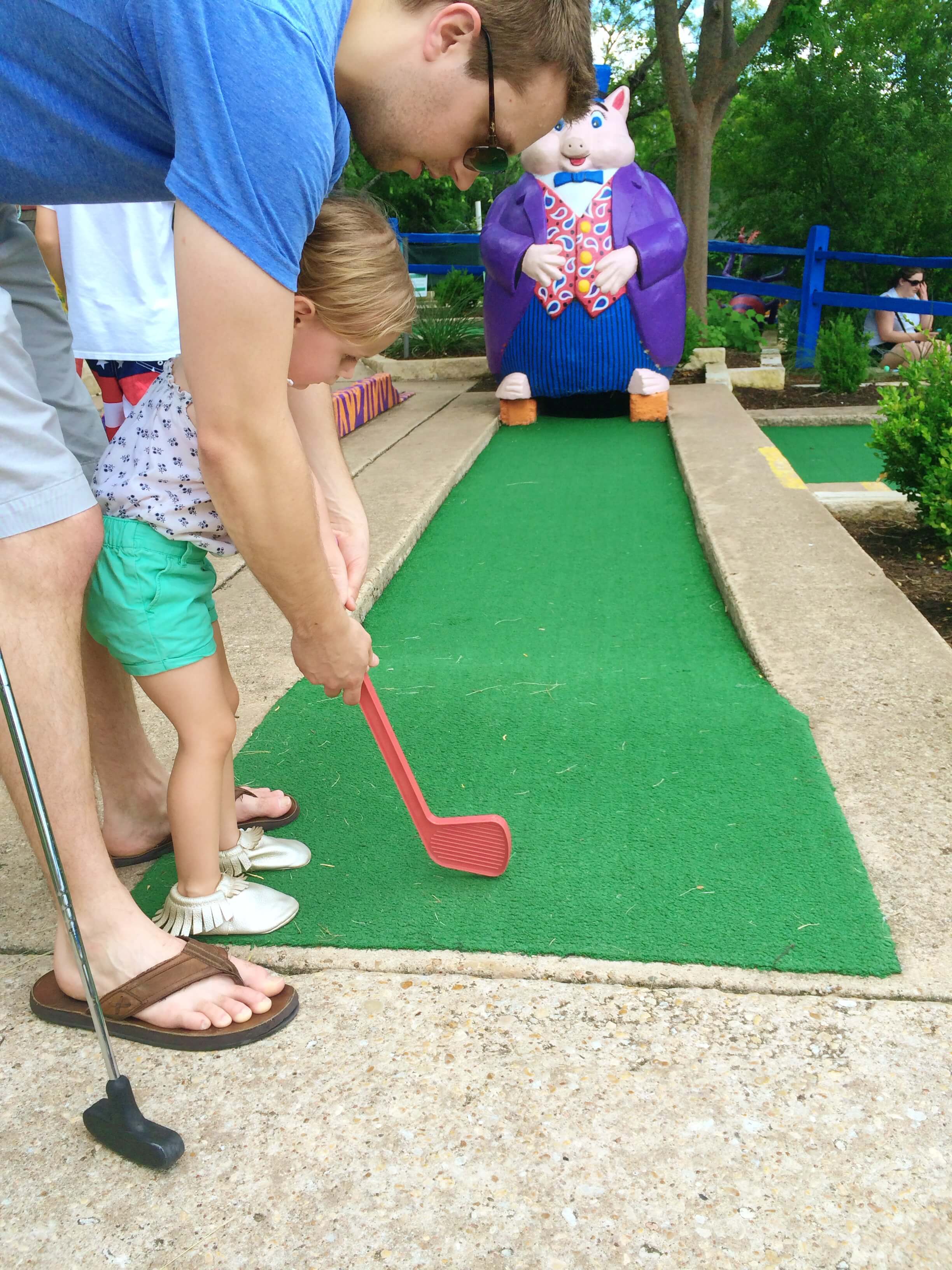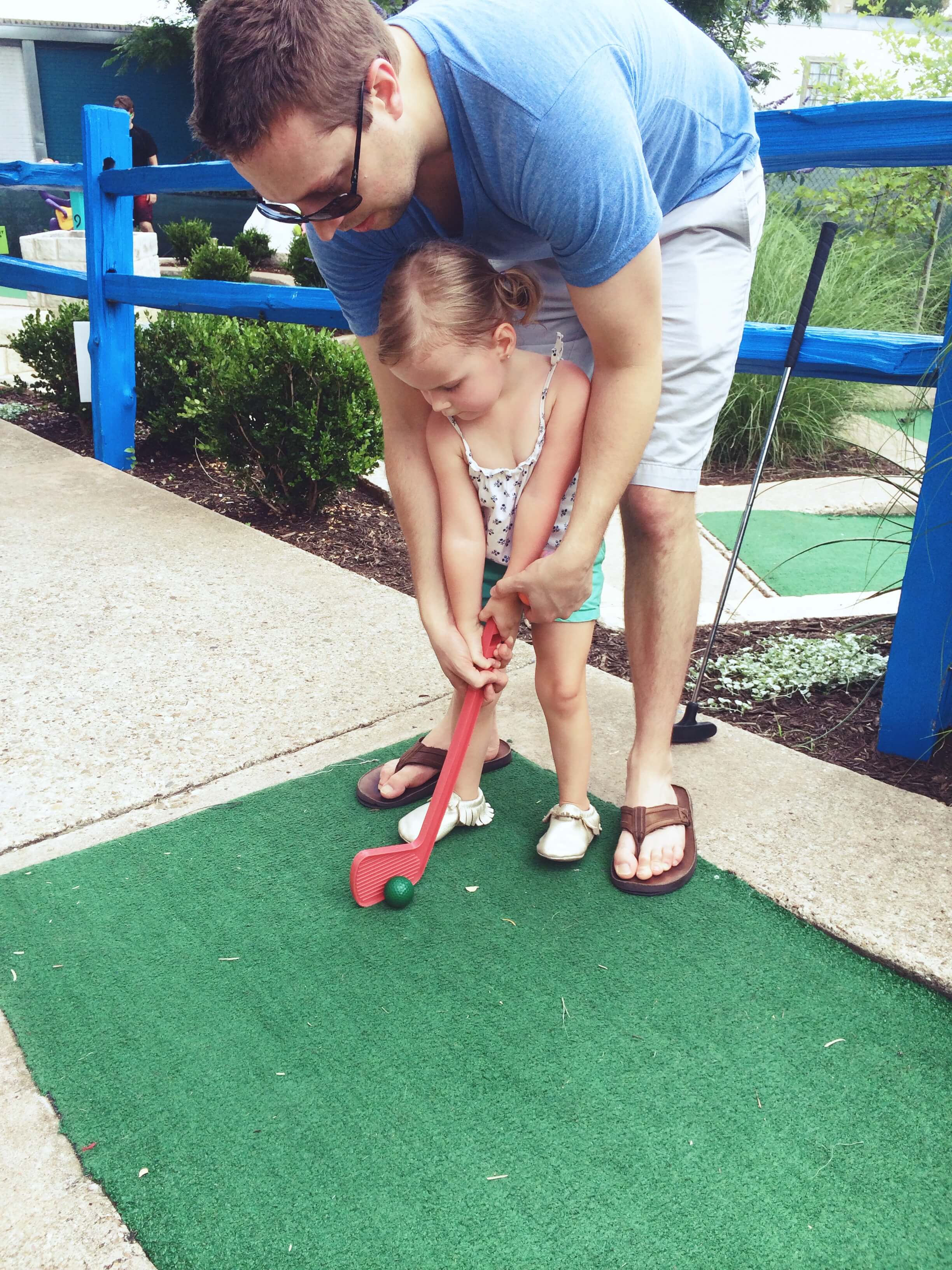 Then we made our way to South Congress for some vintage shopping with Auntie, and we beat the 90+ degree heat with some ice cream at the Big Top Candy Shop.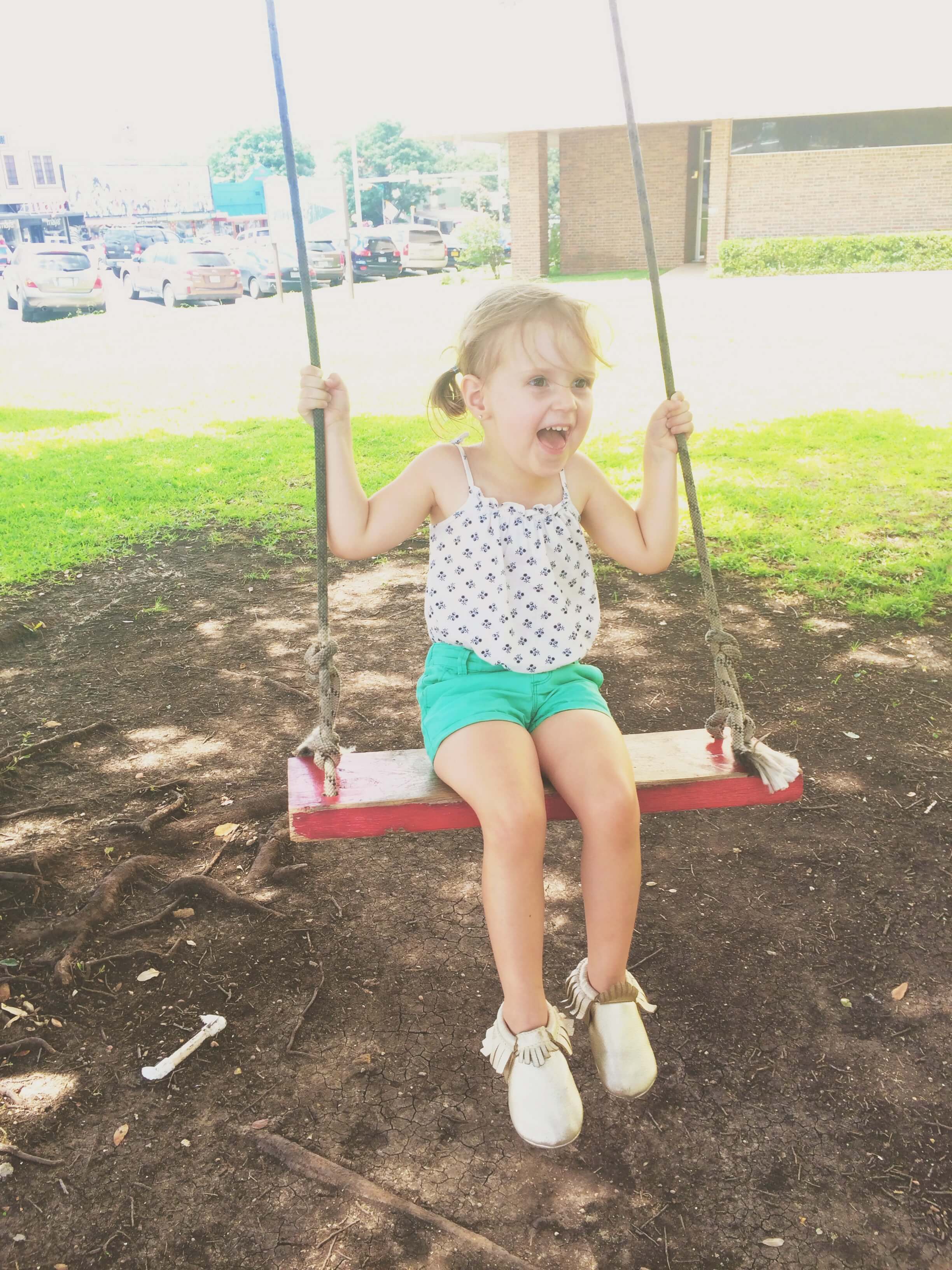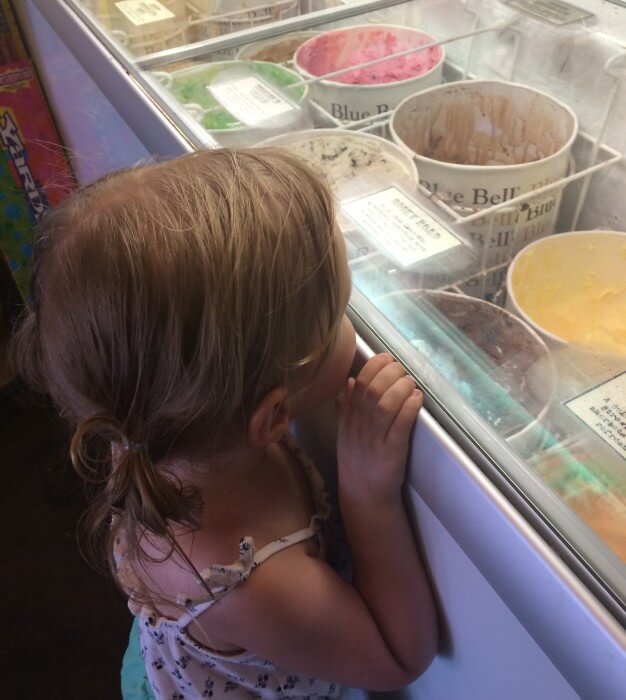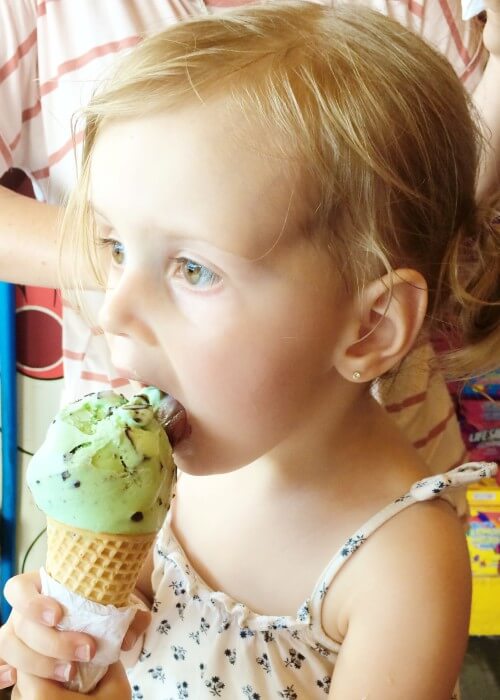 On Sunday we relaxed by the pool, stopped by trader joes and stocked up on salads for the week, and may or may not have found the gourmet popcorn section…oops! So much for salads.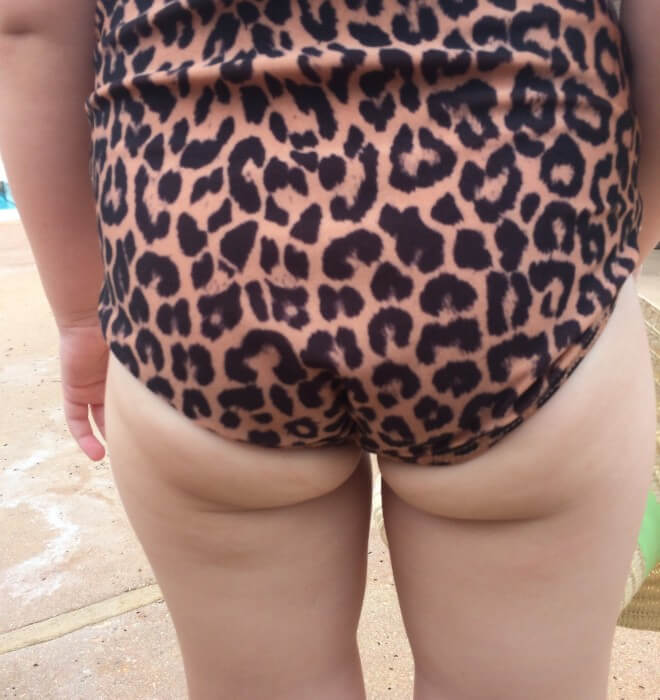 I'm entering my 14th week today, and visiting both my OB's. Hopefully this "morning sickness" starts to fade soon, because I'm starting to think this baby hates me and enjoys making me miserable. Despite all the nausea, my bump is growing, quickly! Do you think I can sweet talk one of the sonographers into peeking between baby's legs and guessing the gender?!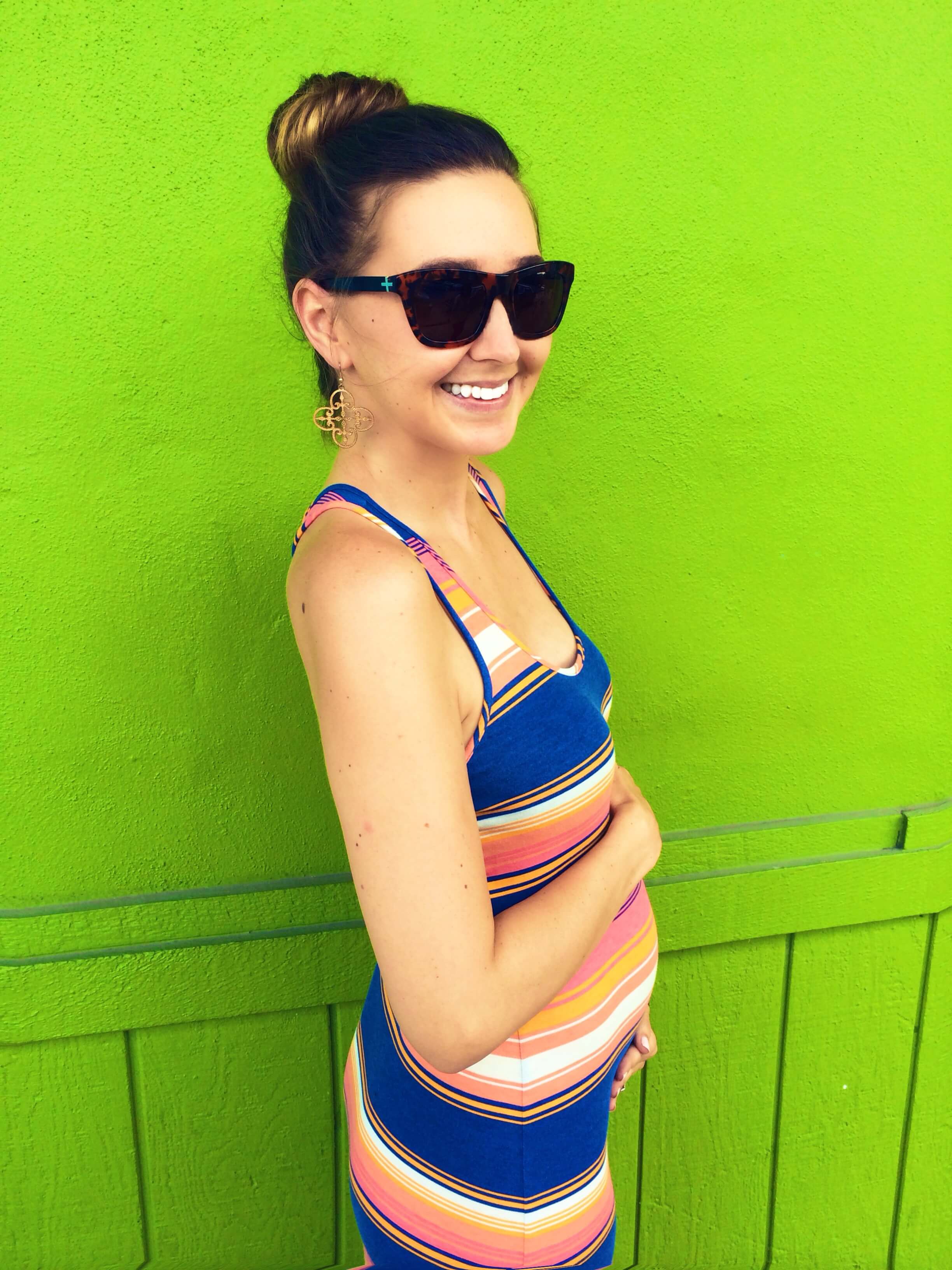 I hope you all had a great weekend! Be sure to click on the link-up button above to check out what some of my favorite bloggers got up to this weekend as well.
Oh, and did I mention my tiny lady turns THREE tomorrow? I can't even talk about it yet; I just want to cry. More on her tomorrow.
XO – Samantha