Is it really Monday already? That was the quickest weekend in a long time. I managed to fit in a garage sale, a pool date, dinner at a fun new restaurant, a few cheeseburgers (this baby loves cheeseburgers lately!!), and even an afternoon relaxing with the hubs and Camryn and watching the USA game.
Mom and I tackled my garage last Thursday and then uncluttered my guest closets and the baby's future nursery. How I had managed to store so much stuff in my home that I didn't need and didn't use was truly amazing. I filled my garage back up and was able to sell quite a bit at the garage sale. Since I still have about half a garage full of chairs, a crib, area rugs, etc. I'll be hosting yet another garage sale this coming Saturday. P.S…garage sales aren't my jam. :-/ They require far more work and effort than you ever imagine, and the reward always feels so small. Oh, and those people that haggle over something that's $1 blow my mind!! It's a DOLLAR people…if you came out shopping with less than a dollar in your pocket then you need to go home!!
Later that night we went up north to try a restaurant that my husband and I had seen on Food Network the night before. (click the link to watch clips of the show we saw, and be prepared to drool)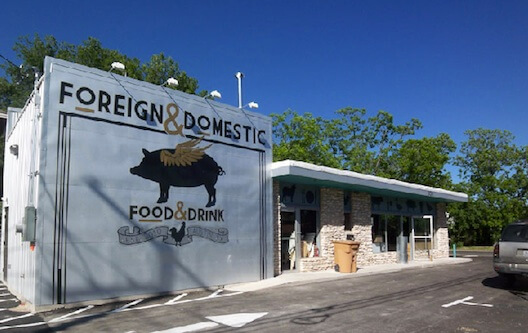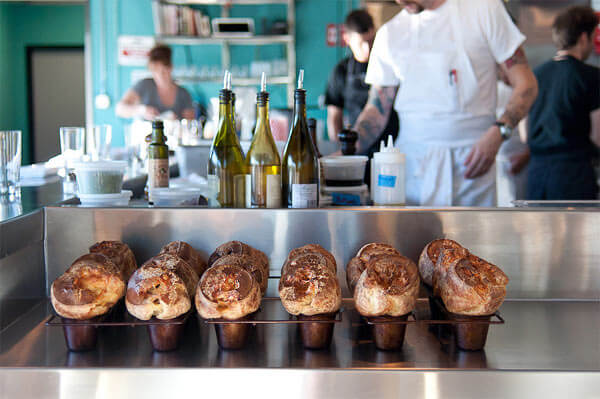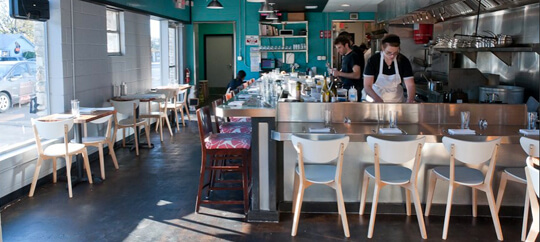 The black pepper and gruyere cheese popovers were 100% of the reason I went. I couldn't stop thinking about them after watching the show, and let me tell you, they were delicious! So insanely good that I took an order of 2 home with me to eat for breakfast Sunday morning.

If you live in the Austin area, go eat at F&D, you won't be disappointed. Oh, did I mention they have a thing called "Dollar Oyster Tuesdays"? Say whaaaattt?!!
Sunday was spent relaxing, eating cheeseburgers from P. Terry's (this post should have been titled: What I ate all weekend!) and watching soccer. Camryn was mimicking Taylor the entire USA game, and was yelling "c'mon!" at the t.v. for 2 hours straight. While I lounged, I also did some online baby shopping, and I can't wait to share a few new bits and pieces that I found for my tiniest lady. My husband is convinced that shopping for clothes 5 months before she arrives is ludacris…I'm convinced his job in life is to make me miserable.

I mean, this pregnancy hasn't been a cakewalk. The least I deserve is a little fun preparing for baby's arrival, am I right? Men. I swear.
Here's a sneaky peek at some adorable stuff I also found for Camryn: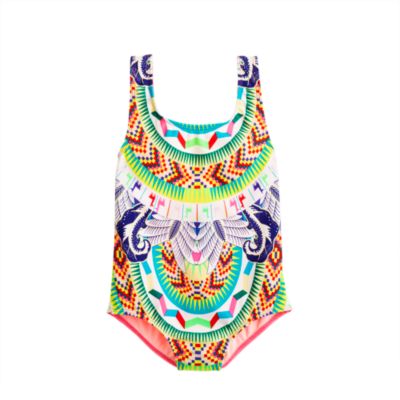 Mara Hoffman for tiny ladies…I die.
Mom and I are spending the day painting the remainder of Camryn's room, and hopefully starting on the baby's room. I'm using my favorite, Benjamin Moore's Swiss Coffee. I'll snap some progress pics for y'all, and try to give you a before peek at the nursery before I start decorating it.
Pretty much sums up my Monday sentiment. Doesn't mean I won't shave my head and beat people with an umbrella…
I'm linking up with Biana today, so come say hi!
XO – Samantha