Good morning, and to any of you still reading my blog, thanks for sticking around! I've been a little MIA lately, and not blogging as regularly as usual. I wish I had a better excuse, but the change in time, being a mom, and being overrun and just exhausted by evening has been getting the best of me.
Here's what I did yesterday instead of blogging. Camryn and I watched this hilarious video in the morning, and then she begged me to take her to see the goats, so we did. I played hooky, and took my tiny lady to the zoo.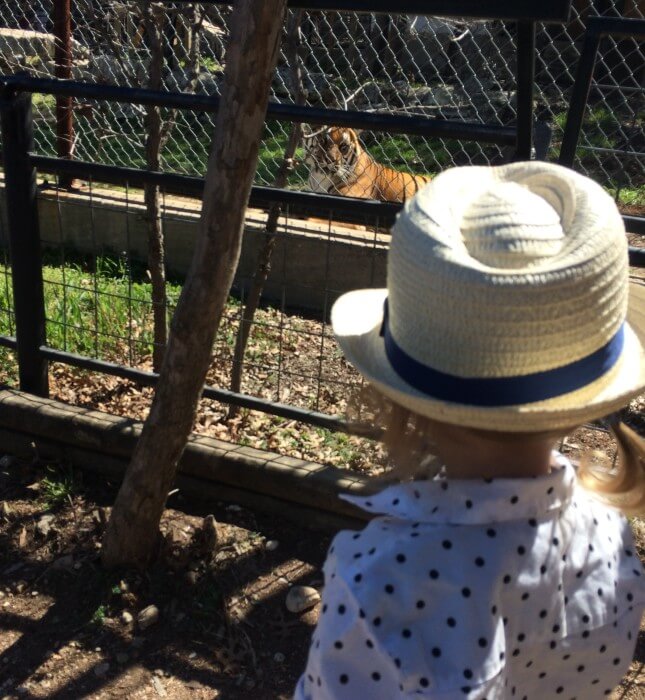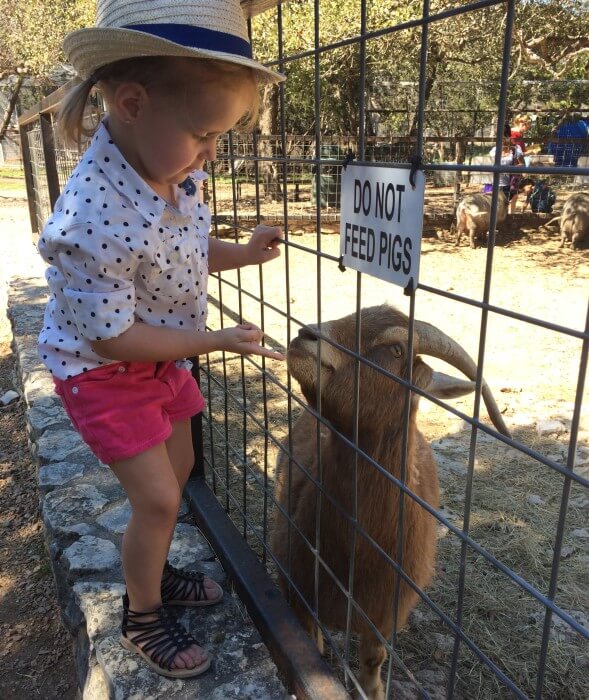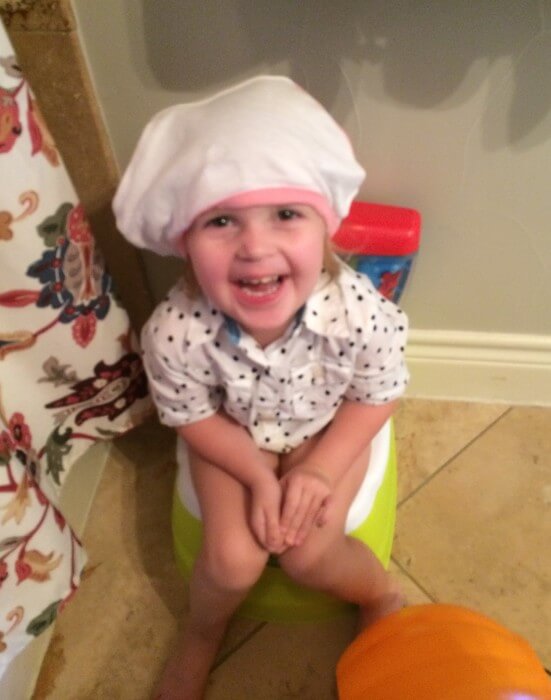 This happened…and yes, those are underwear of my child's head. I'm blaming this on a sugar rush from snow cones at the zoo.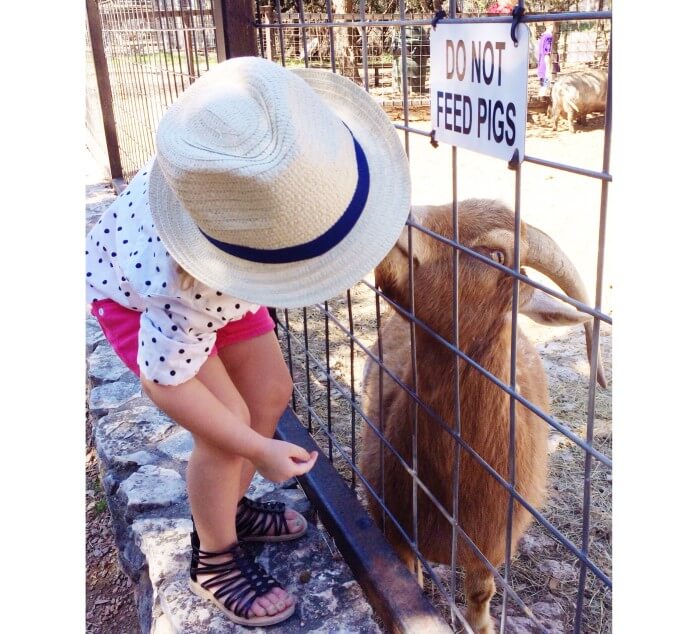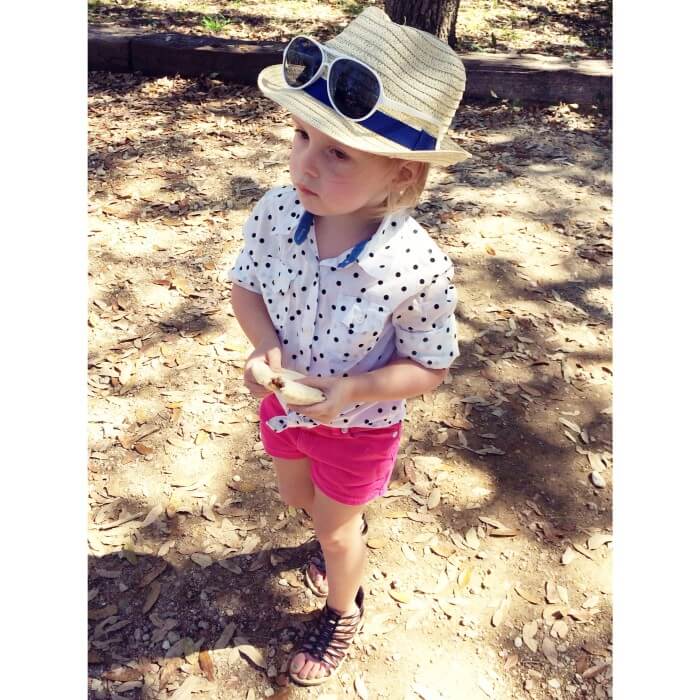 We had too much fun!
In other news, have any of you been following the Malaysia flight? I literally can't stop refreshing my phone for updates. The twists in the story, and new information coming from Malaysian military is beyond crazy. If you're interested in helping in the search for the missing flight, you should check out Tomnod, a crowdsourcing site which allows you to view satellite maps of the areas being searched and tag anything unusual.
Hope you're all having a great week, and I promise a very fun collaboration is coming your way tomorrow, so stay tuned!
XO – Samantha