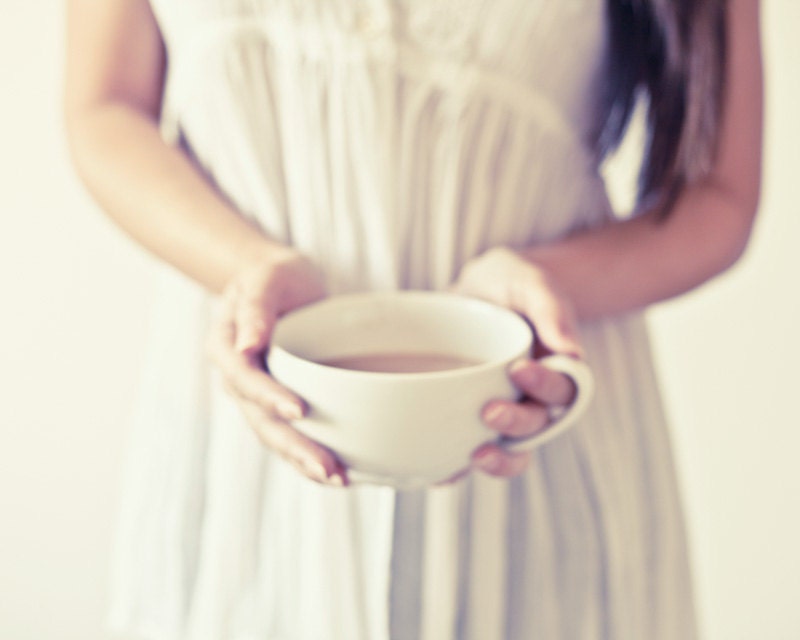 Image Via (This is actually a beautiful art print. I kinda love it)
Good Morning Everyone. I'm getting this post to you a little later than usual because I spent my evening getting in some much needed R&R. I always strive to bring you quality posts over quantity, and last nights quality wouldn't have been very good. Today's post is a very chit-chat kind of post, so go grab yourself a cup of coffee and get cozy. (I'm drinking an iced latte from my nespresso machine, and eating mini powdered donuts….New Years Resolution: No more donuts!!)
If you're looking for a delicious muffin recipe, check out this one from My Simple Kitchen. These look so yummy, and just a tad naughty. Perfect with coffee, obviously. What doesn't go well with coffee? Ok, maybe toothbrushing.Yuck.
My husband is moving offices, and has asked me to help make the new space a little less cave-like for him. The office is in the center of the building, in "pods", and doesn't get much natural light. His current office has 2 full glass walls facing towards the window and gets tons of light, so this is going to be quite the downgrade in those terms. The room lacks windows, so I need to find a lot of colorful art to hang on the walls and give life to the space. I'll take pictures of the before for you guys this weekend when I go visit. Even though this will be a huge challenge, theres nothing that makes me more giddy than a clean slate needing decorating and an open wallet.
Did you ladies watch the VS fashion show on Tuesday night? I missed it (quietly sobs) but I've been watching a bunch of the backstage videos. I usually enjoy these more than the actual show anyways; I love seeing them get their makeup done, and all the shenanigans that happen behind the scenes.
I bought my daughter the ever-so-famous Elf on a Shelf yesterday. After about 30 minutes of researching, I decided that this little guy is:
1. A Bully (and kind of a nark)
2. High Maintenance. All of you moms out there creating these amazing setups, like elf bubble baths with barbie, or "snow ball fights" in the kitchen with flour, you all deserve to be on the naughty list. You've raised the bar TOO HIGH!! We've had him for 24 hours and I literally woke up this morning to my daughter saying "Mr. Elf, where are you?" over her baby monitor….and guess who forgot to move him last night? Yep, this shitty mom. Fail. I quickly hung him from the banister on my way upstairs to get Camryn, and when she found him I said he must have been "riding down the banisters last night". I'm almost positive that will bite me in the ass when she's big enough to climb onto the banisters. "But Mom, Mr. Elf got to do it!"
3. How is this naughty elf, who stays up all night making messes for me to clean, teaching my daughter to be good? Ahhhh I'm creating a monster!!
He's a "must have", as told by moms, so we're going to give him a try. Camryn is already smitten with him, so I see the appeal. I read a hilarious post by another (lazy) mom like myself who didn't move the elf and told her kids that he didn't move because they must have been naughty and needed to try harder. Parenting…you're doing it right.

Kristin from 6th Street Design School is selling some of her gorgeous living room decor, so if you're looking for some new pillows or curtains go check these out!!
I have a new balm that I've been using on my dry hands that I don't think I could live without. The winter months always make my cuticles dry, and my hands get rough from constantly washing them, and this extreme cream by Zoe Organics is exactly what they needed. I bought mine from milk + honey spa here in Austin, but it's available online if you're interested in snagging some. (Update: milk + honey spa will also ship any of their available products to you) This would be such a great gift for anyone in your life who suffers from dry skin, eczema, and especially anyone pregnant and trying to avoid stretch marks. It's 100% organic, packed with vitamins, and it doesn't leave you feeling greasy, which I always hated when I was pregnant and had to try and get dressed feeling sticky and gross.
Speaking of pregnant….
Nope, not me. I wish.

BUT my sweet sister-in-law is, and I just found out she'll be having her baby shower in January back home in Washington. My husband and I both went to school in WA and moved to Austin about 8 years ago. It's so fun getting to fly home and see friends, and all their babies, and let our kids play together. My sister doesn't find out my niece/nephews gender until days before the party, but it will be even more exciting getting to see her and knowing who that the little person inside her belly is. I haven't seen her since finding out the news, so I literally CANNOT WAIT!! Finally getting to be an Auntie is a close second to getting to be a Mom for me. I'm so curious to see what their baby will look like, because Camryn looked just like her Uncle as a baby.
The VONBON coupon for 15% off ends today, so go get your vonbon on using coupon code VONBONPEARLS.
Go Enter all my current giveaways. There are makeup brushes valued at $50+ as well as a beautiful blue ombre scarf up for grabs. I announced on Facebook yesterday that Amber Hibma won the Alice + Olivia for Starbucks mug (and special surprise), and Julie Giller won the Christmas Gift Kit. Congratulations ladies!
Keep scrolling down if you want to see yesterdays post with Emily of The Style Hunter, and see how we both styled Cobalt Blue.
I'll be a guest over on Simply Lulu Style tomorrow, and co-hosting a giveaway with her, as well as hosting a 2nd giveaway here on Playdates + Pearls, so you definitely don't want to miss those.
Wishing you all a great Thursday. Thanks for hanging out with me and having a chat. What's new in all of your lives? Seriously, I love hearing from you guys, tell me what's new in your lives.
Oh, and I'm NOT in NC like I had mentioned. There was a change in plans very last minute, so I am home, just in case you've been watching my IG account wondering why NC looked so familiar….yep, just my house.
XO – Samantha