Remember a few weeks ago when I said I would share my beauty essentials for your pool/beach bag? Oh, you do? I didn't…and only remembered after going through pictures on my camera. OOPS! This baby brain is for realz y'all.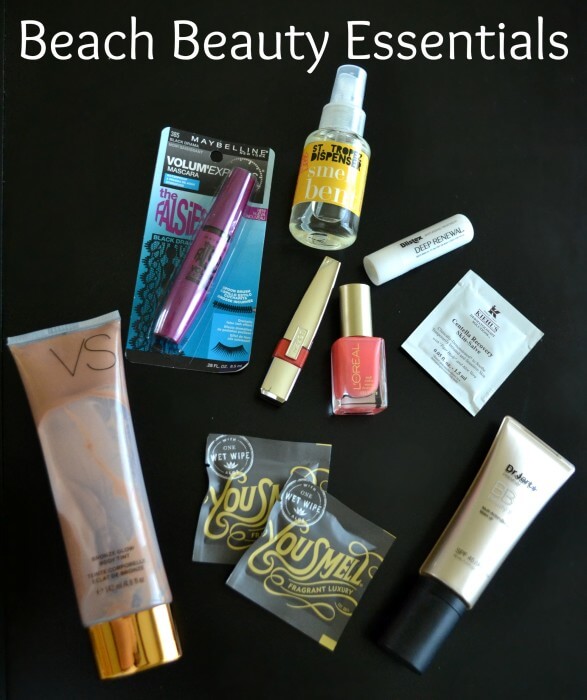 1.|| Victoria Secret Bronze Glow Body Tint – Repackaged & renamed, but still the same awesome bronzing lotion. This creamy lotion will provide all-over color and shine and instantly give you that VS model glow. It's not a self-tanner, so you never have to worry about looking streaky or having orange hands the next day. I love applying this to my legs when I'm wearing a short dress, or my collar bone for strappy tanks.
2.|| Wet Wipes – Never leave the beach with sweaty, smelly armpits. Pack some scented wipes, and get yourself smelling beachy, not stinky. Any brand will work, but I'm a big fan of these You Smell lemon scented wipes. They're alcohol free and won't dry out your skin.
3.|| Body Spray – I really love that beachy, coconut, sunscreen smell, and St. Tropez's Smell Bent spray is exactly that. I like to spritz a very small amount on after trips to the pool or beach and enjoy the sweet smell of summer.
4.|| BB Cream or concealer – If I'm planning on going from the beach to lunch or dinner with friends, I like having a BB cream that's hydrating, or a concealer and rich face cream to conceal those little imperfections and hydrate my skin. I keep my Dr. Jart+ Premium BB cream in my bag because it's a moisturizer, sunscreen, and treatment serum all-in-one.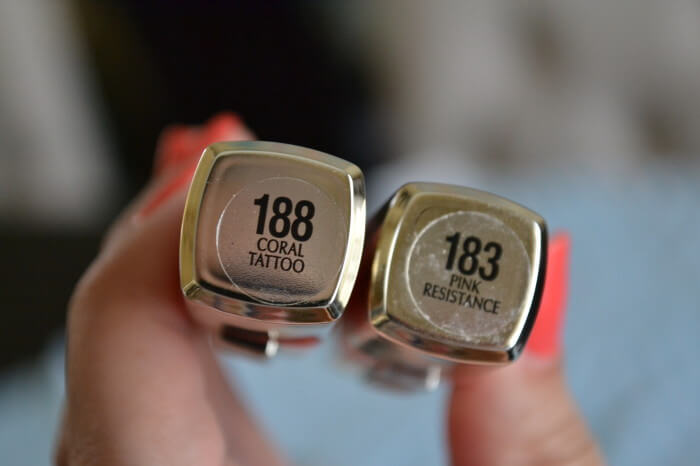 5.|| Chapstick & Lip Stains are a must for beach days, and my favorites are the Blistex Deep Renewal and the Loreal stains (photo shows Coral Tattoo).
6.|| A nail polish isn't a beach bag necessity, but if you get bored sitting poolside like I do it's a great time to polish those fingers. My current favorite polish is "Fearless" by Revlon. (I'm wearing it in this instagram pic)
7.|| My everyday mascara is also my must-have beach mascara…because it's amazing!! It holds a curl, never smudges, makes my lashes look long a fluffy, and is the best black. If you've never tried Maybelline's The Falsies, you need to. Tip: Stick to the original formula in Black Drama, and get waterproof if you live in hot, humid climates like I do. If your lashes never hold a curl, you should also look into waterproof.
What do you pack in your beach bag to transform into a bronzed babe after hanging poolside?
XO – Samantha