Before I even get started with today's rant, I just have to take a minute to talk about our favorite gal Samantha and the fact that her and her hubby make the most adorable children like EVER. I mean, I know y'all have seen that precious Harper by now. I can't get enough of those cheeks, not to mention the outfits. All this cuteness on my Instagram feed makes this perpetually single gal want babies. Lots o' babies. Guess I kinda need a man first right?!
Enough of me living vicariously through this perfect little family, let's get down to business.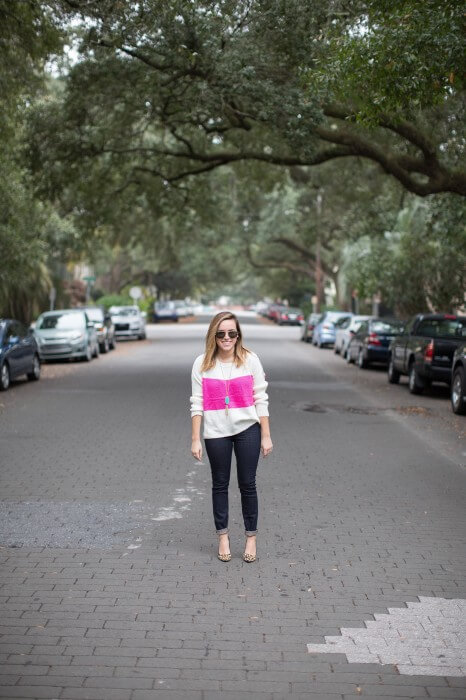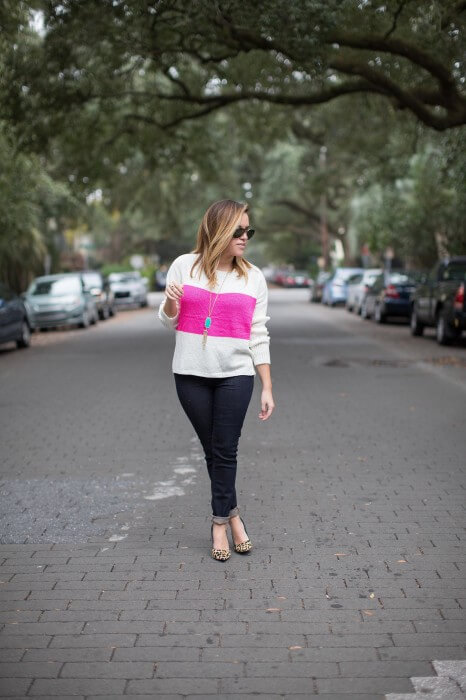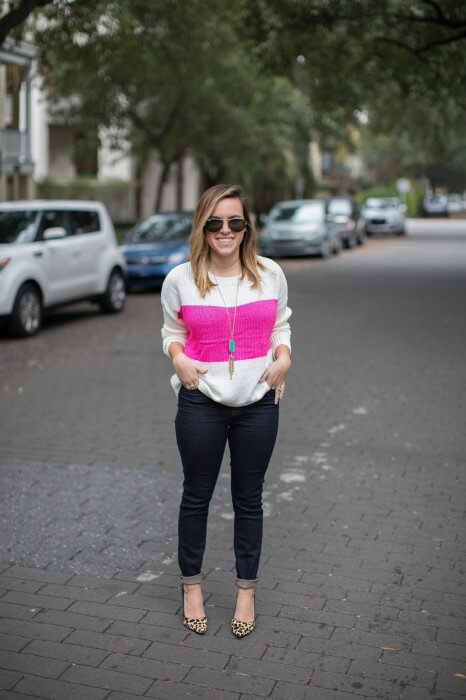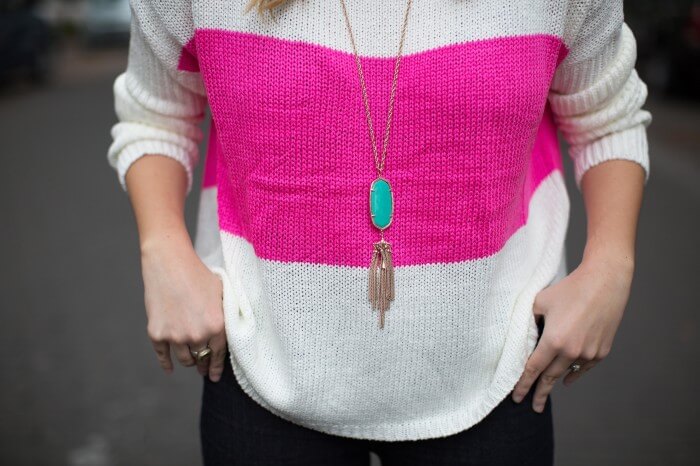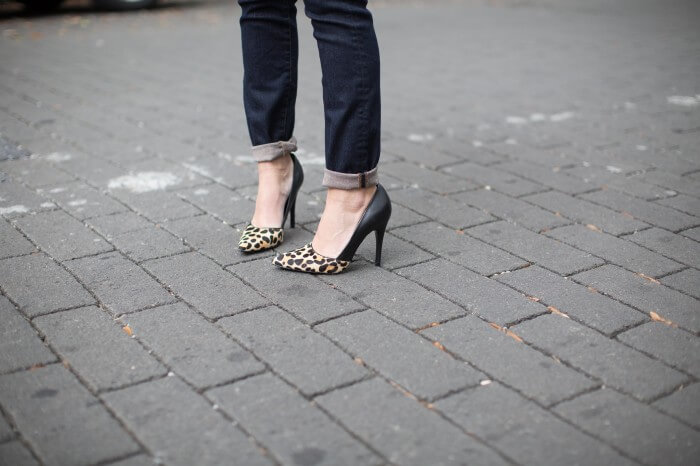 Top – Pink Blush // Jeans – J.Crew // Pumps – Marshall's (they are Guess!) // Necklace – Kendra Scott // Sunnies – RayBans
This season it seems like everything is either oversized or slightly cropped. Sweaters, the infamous blanket scarves, t-shirts, even hats. You name it, it was cut three sizes bigger than normal or cut to show your belly button. Now, don't get me wrong. The eternal "basic white girl" in me absolutely loves both trends. However, it is beyond easy to go from cute & trendy to Mary-Kate & Ashley bag lady style to you looking like you've tried on a 12-year-old girl's clothes. Not to hate on the Olsen twins, they basically taught me everything in life growing up.
Fit and proportion are the key pieces in making these trendy shapes possible. The other items in your look have to be the right fit and give the opposite shape to make a look work.
For the cropped options (like the sweater in today's pictures above):
1. High waisted denim (like the ones I got at J.Crew) to elongate and to not show too much skin.
2. Midi skirts. These are a god-send and probably my most favorite skirt EVER.
3. Large cardigans or the poncho to give texture.
For the oversized options:
1. Skin tight pants. Leather leggings are perfect. I also, spoiler alert, wear my yoga pants from Old Navy as pants.
2. The skinny, tailored sweatpants. Always with a heel.
3. Over-the-knee boots. Especially if the sweater is large enough to be a short dress. The one way pants aren't always required.
**One thing I can't stress enough is to find a tailor for your staple items. Someone to take the clothes from the rack you found them on, to one of a kind, only fit for you pieces. WORTH IT. **
Are y'all loving these oversized & cropped tops as much as I am?!
xo, Emily