Oh Friday, how I love you. Especially the friday before a long weekend. Does it get any better?
I have been sick, sick, sick, and slacking on this poor little blog. Still alive over here, just can't seem to muster up enough energy at the end of the day to come put something up that doesn't feel half-assed. I've managed to bookmark a few things I've been loving this week, so lets jump right in!

1.|| With the heat increasing rapidly, I've been having to shave more and more frequently, and despite having a new and awesome razor (more on that later) I'm really contemplating having my hair removed. I came across the Tria, and I'm quite intrigued. Anyone tried this and have reviews for me? It's pricey, but not when you compare it to in-office treatments. Plus, I would bet the convenience of having an at-home hair removal system is worth a pretty penny.
2.|| The packaging on this fragrance makes me say "oh hell yes", but so does the scent. This will be added to my collection in the very near future.
3.|| L&L raved about this makeup, and y'all know I can't help but want to try it.
4.|| I picked up this conditioner on a whim last week and I've been really loving it. It smells amazing, doesn't weigh down my hair, and leaves my ends feeling moisturized. I'm interested in trying out other products from this line.
5.|| I love this fun nursery design. It's so happy!
And last…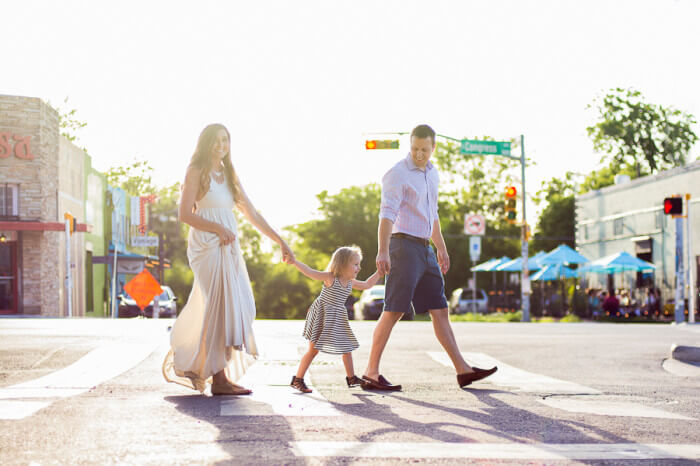 A sneaky peek at our family photos, taken by the amazing Hanna Mac Photography. Click that link if you want to see a few more of the fun pictures she took. She captured Camryn's crazy toddler personality perfectly, spit bubbles, derp faces, and busy busy busy energy included. She has been photographing Camryn since birth, and will be taking the first pictures of our next baby in December. If you're in the Austin – San Antonio area, she's your girl. She also opened up her schedule for WEDDINGS!! She's also on facebook, and posts the most beautiful photos of her sessions and her drop-dead-gorgeous daughters.
I'll be linking up over at Meet @ The Barre, so come say hi and give Amanda some love.
Have a great long weekend friends!
XO – Samantha