Hello Lovelies!
I promised to update with pics from my last 2 weeks, so here goes!
Over the long weekend we took advantage of Camryn's time off from school and went to San Antonio to a resort & spa and had ourselves a little "staycation". They had a "river pool" that you could float around on, and Camryn was all about it. We had some cocktails (mocktails for the ladies) and lounged in the sun, ate s'mores in the evening, ran around on the golf course, and just had a nice couple of days as a family of 3.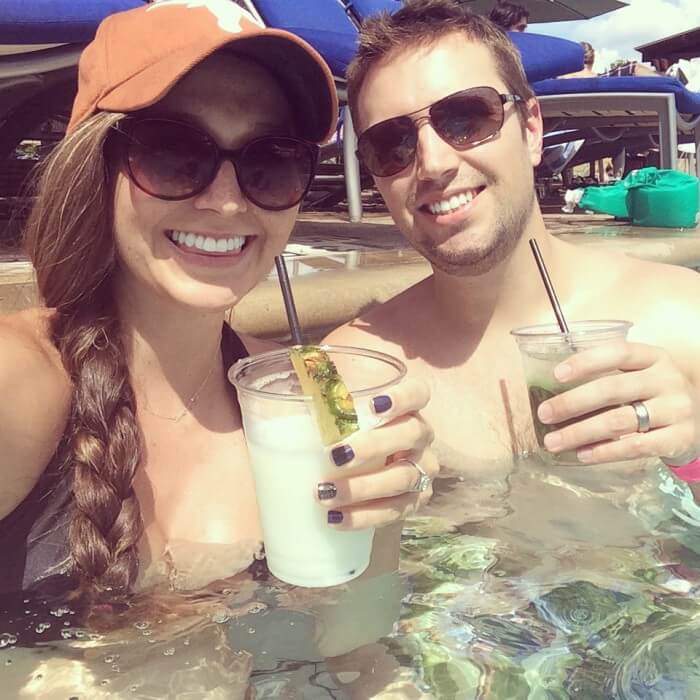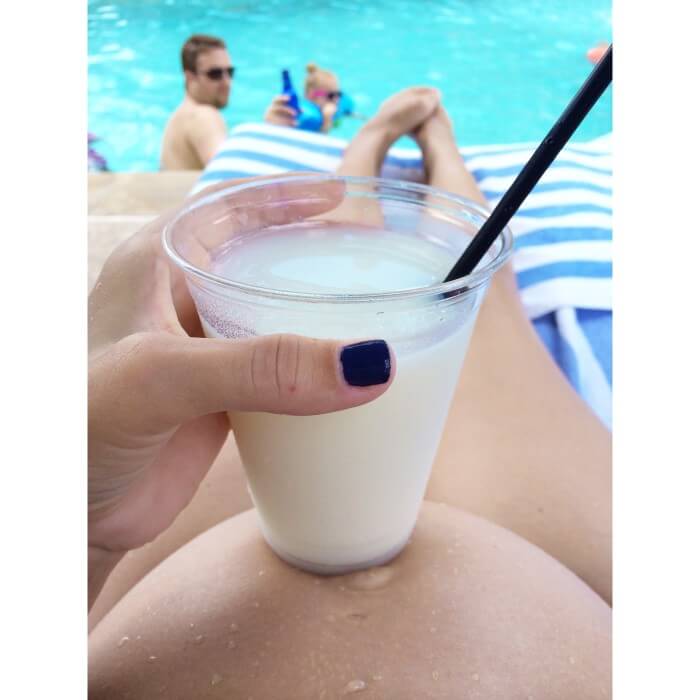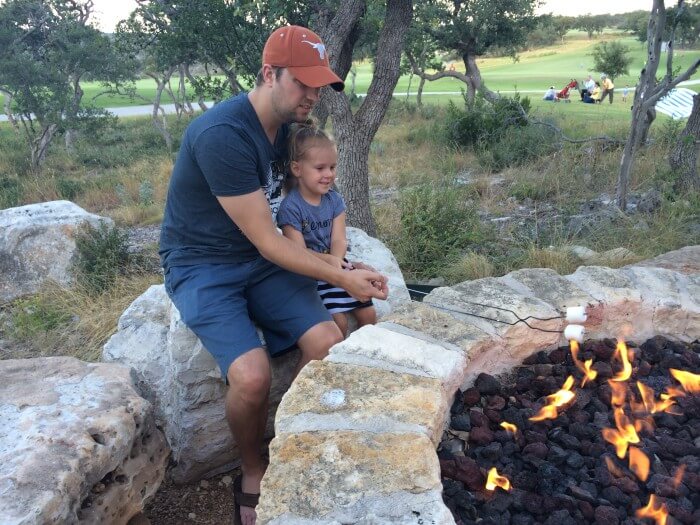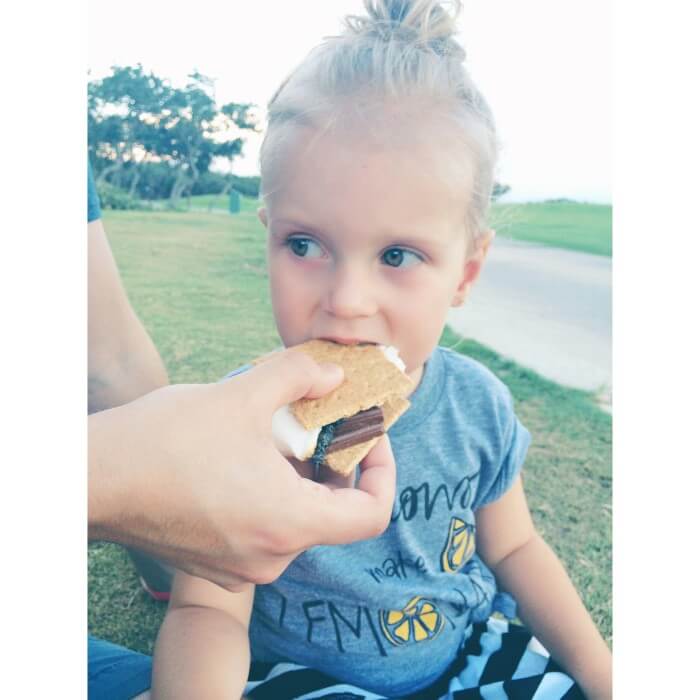 Before leaving San Antonio, we hit the zoo. It was a mild 105 degrees out…even the animals were hiding underwater…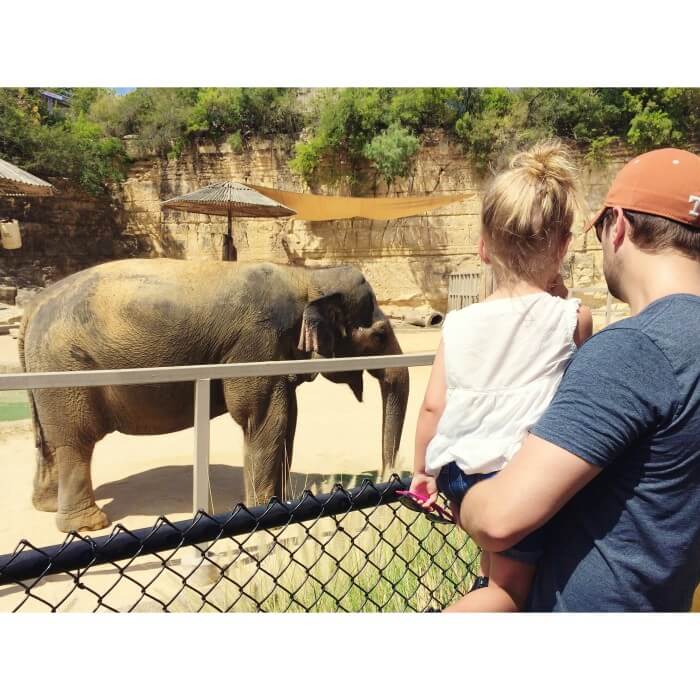 Camryn and I were home for 3 days before getting back on the road to Louisiana. My mom has (very generously) been watching our yellow lab, Aly, for the last month and a half while we were traveling. She lives in North Carolina so we met halfways-ish in New Orleans to make the doggy drop/pick-up. My sister, Camryn, and I drove all the way to N.O. and back in 24 hours…my mom made an even longer trip, ALONE (she's a rockstar), in 24 hours. We're all a little insane. Before we left Camryn needed to be a cat, naturally.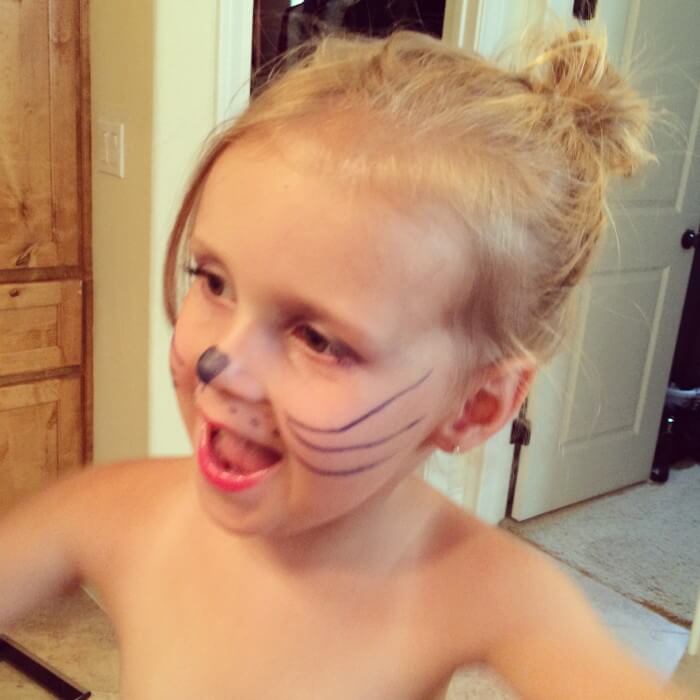 Y'all know I didn't leave without getting a beignet first.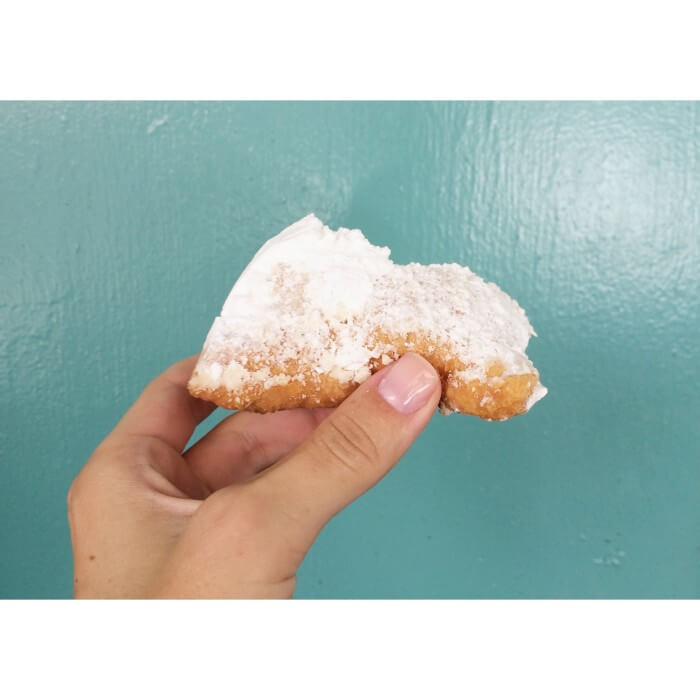 Look at this happy girl!!!

She's been missed terribly. We celebrated our BFF's (dogs) birthday yesterday, and pulled out all the stops to wish her a very happy day.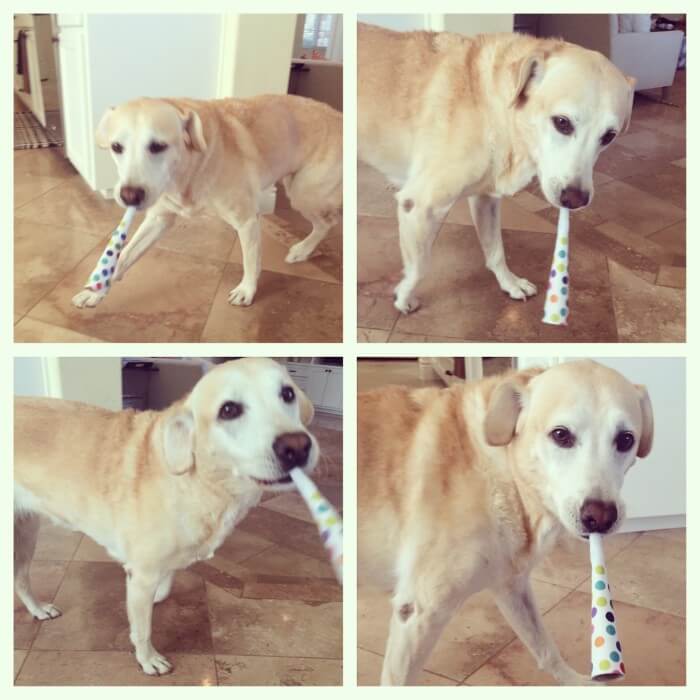 Right before our trip to New Orleans, I started getting sick. Camryn had been sick a few days earlier (Thanks for that preschool!) and of course I caught it. I also started having horrible morning sickness again. I'm gonna go into labor still throwing up, I swear it.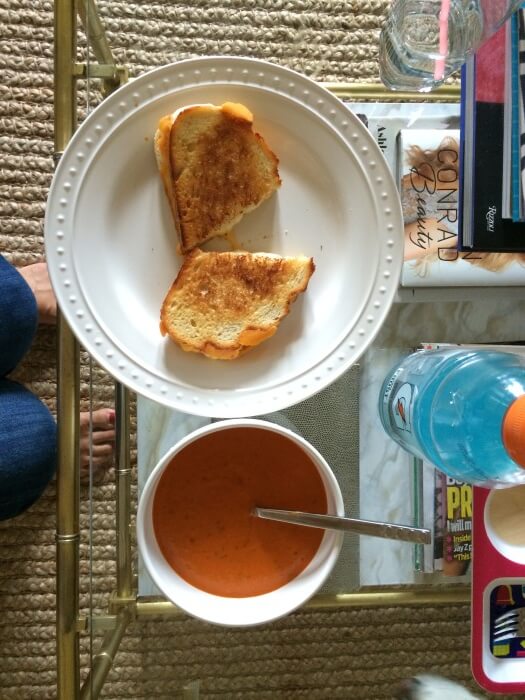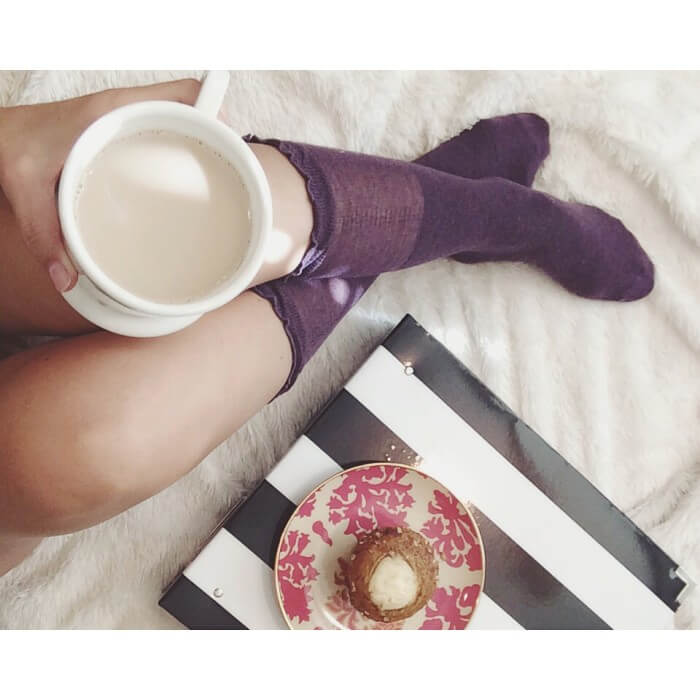 My husband surprised me with these little beauties a few days ago – each gold bar has one of our daughters names on it – Camryn & Harper. I've had a lot of interest in where he purchased these, and the answer is Nordstroms, and they are Moon & Lola brand, but don't appear to be available anymore. Bip & Bop do an equally beautiful version.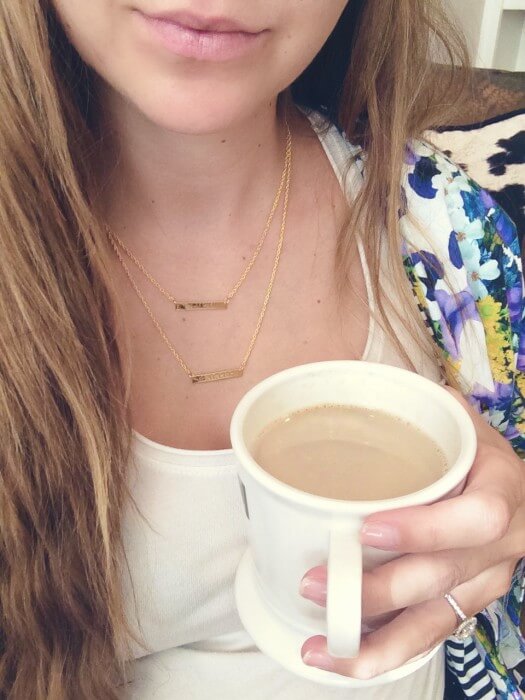 I ordered this amazing shirt from my girl Charisse from Pixel Paper Hearts and finally got around to showing it to y'all on Instagram. It's quickly become my favorite, and since I ordered a unisex medium, my husband steals it too.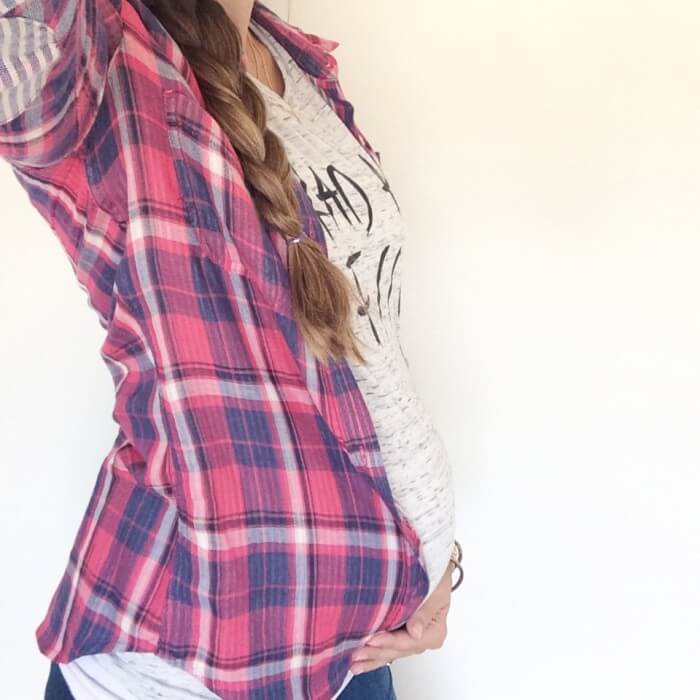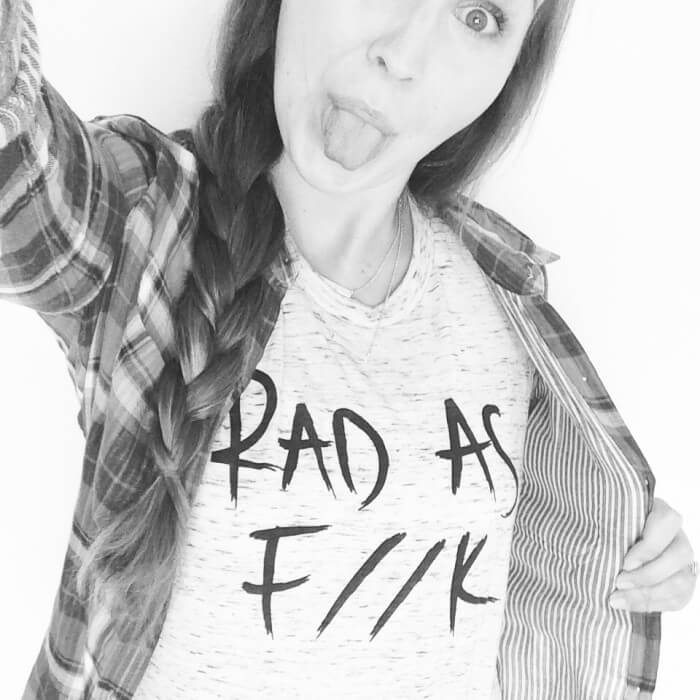 And what's a post without a little bit of this cutie girl?! Some days I just look at her and think "how is it possible for you to be so damn cute? Neither your dad or I is even half that good looking!"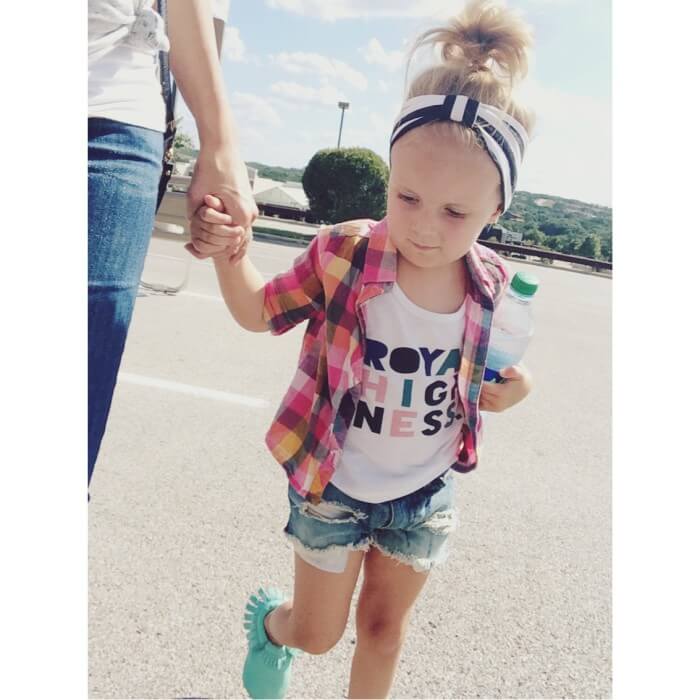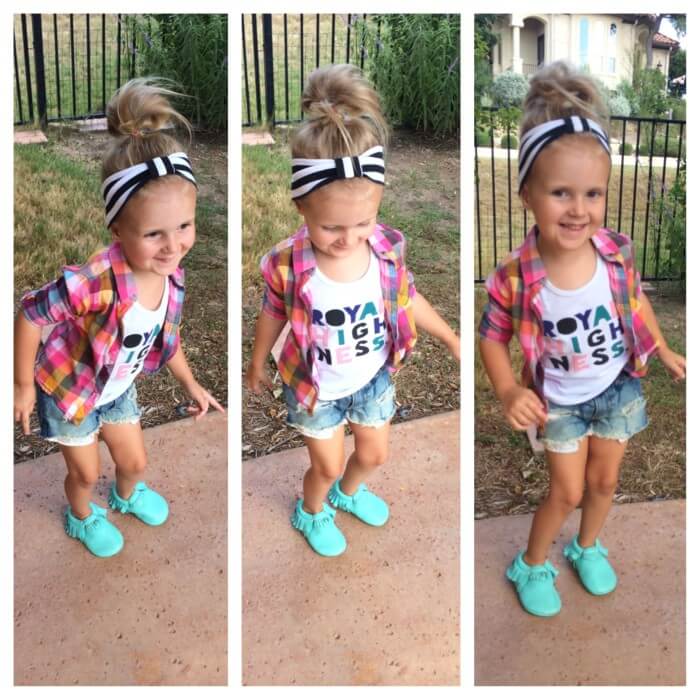 And these two… Harper is a lucky girl to be coming into a world where these two exist, because their love is so incredible, I just know she'll be smooshed between them someday and be one very happy and very loved little lady!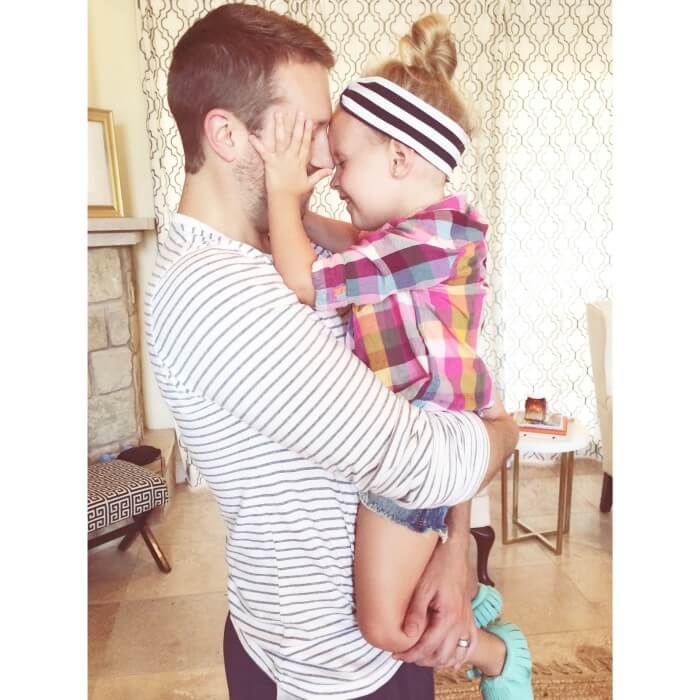 So there you have it, my last 2 weeks in a nutshell…all the eventful stuff at least. I have about 20 posts to put together for you guys of things I've been adding to my list. So many awesome new products that I'm dying to share, a few DIY's, nursery updates, pregnancy updates, bump fashion, etc. Let's see if I can get my s#!t together soon and do those. Ha!
There's a pretty awesome giveaway happening on Instagram today that I'm a part of, so go check that out if you're interested. 20 girl bosses, 20 awesome prizes, 20 winners. Does it get any better? Oh, and NO reposting or tagging. BOOM!
XO – Samantha