I'm back with another small shop review for you – FiFi Riffles, a handmade boutique that was born after the birth of Kim's first daughter Sophia (FiFi). After falling in love with designs by companies like Mud Pie, Kim decided to pursue her passion of owning her own retail space and creating a handmade line of girls clothing. In June 2013, Kim closed her brick and mortar store to focus her attention solely on raising FiFi and making her own line of clothing, as well as selling those items online on her website. Even in the few months that I've had the pleasure of working with Kim her designs and esthetics are changing, and it's been so fun to watch her clothing evolve into what I consider more modern kid and less "ruffles". She's currently working on layering pieces for the fall/winter seasons, and separates, as you'll see in my pictures.
My favorite item from her current collection is the black & white "paper bag skirt", which you've probably already spotted all over my instagram feed. It literally goes with everything, and is so easy for Camryn to put on and off herself. It's a staple, and did I mention it's only TWELVE DOLLARS!! Run, don't walk.
New Customers enjoy 20% off with coupon "Welcome20″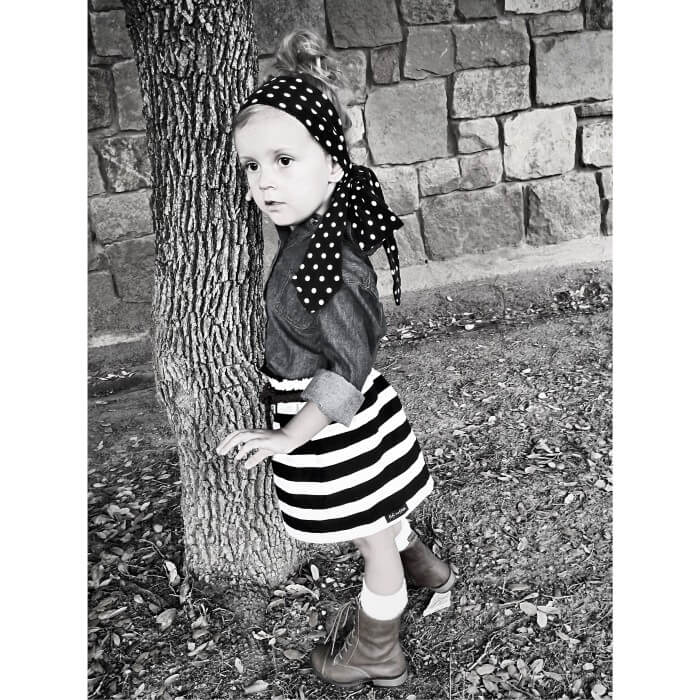 We are also loving this rusty orange scalloped infinity scarf (long enough for mama or layered on littles) for fall, priced at just $14.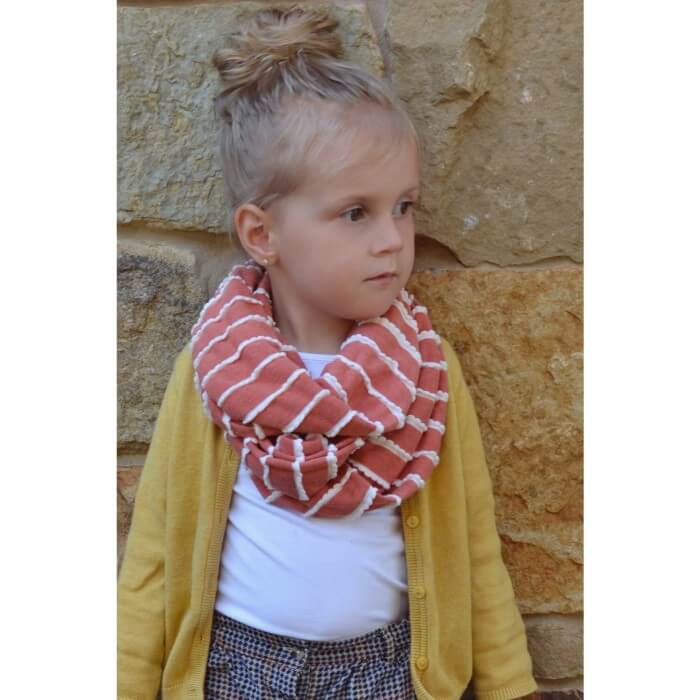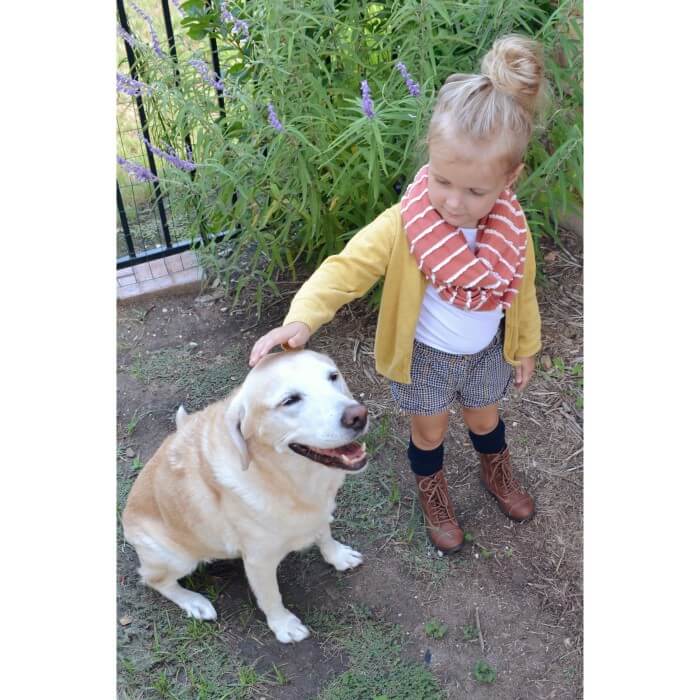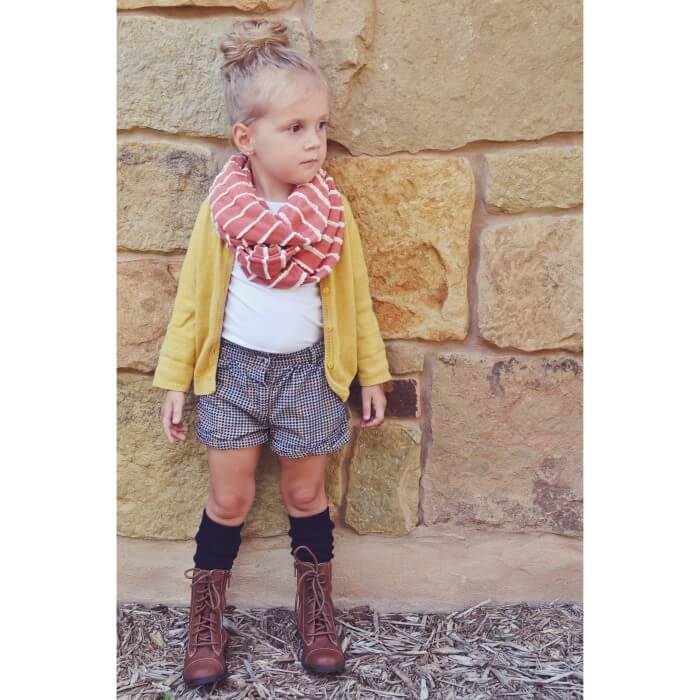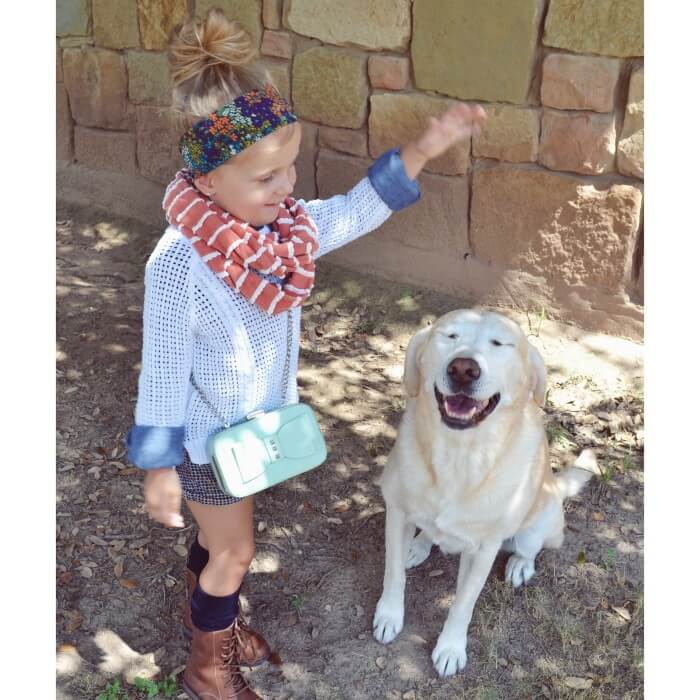 Kim also sent us this darling asymmetrical dress, which is so fun for transitioning from summer to fall by layering a simple sweater, belts, and boots.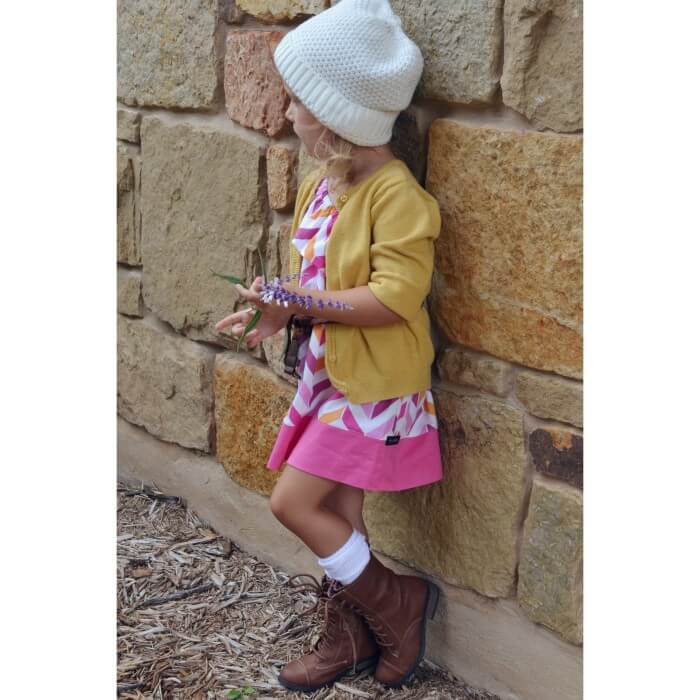 I hope you'll all go check out more of what Kim has to offer, and give her some love on Instagram.

I've had a ton of interest in the brown boots Camryn is wearing – they are from Target, and I bought them during a back to school BOGO sale for $12. Craziness, I know. I wish I had bought them in every size because they are amazing!!
Hope you're all having a great week! We've almost survived to see the weekend – Hallelujah! Camryn has skipped naps all week…I think she's trying to torture me. Send tranquilizers!!!
XO – Samantha