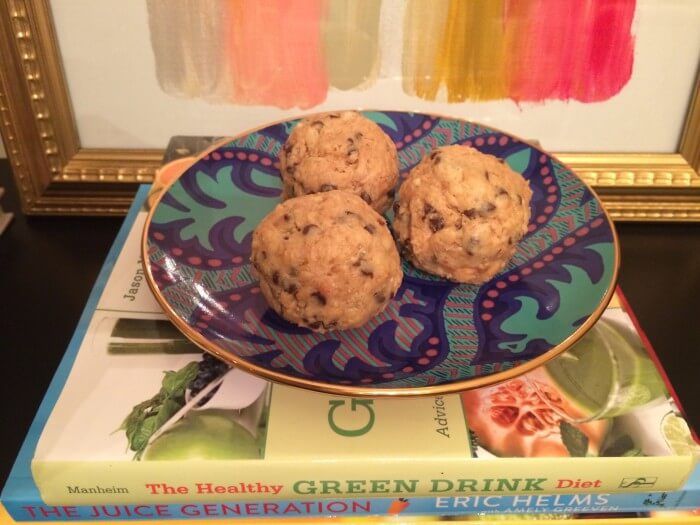 Hello, and happy Tuesday! I have a quick and easy, no bake, chocolate peanut butter protein bite recipe for you today. Let me just start by warning you…If you lack self control, don't make these. They taste AH-MAZING, and you're going to be tempted to eat them all. My husband and daughter are obsessed. You've been warned.
These delectable little balls (in the famous words of Michael Scott "That's what she said!"

) pack a mean punch. They are loaded with chunky peanut butter, protein powder, honey, chocolate chips, and either raw oats or rice krispies. They taste like cookie dough, but provide a healthy dose of good-for-you-fats and protein. If you use local honey it's also good for fighting allergies – Bonus! I have a major sweet tooth, and these babies do the trick every time. Since they're packed full of protein they fill me up and keep me from rummaging through the fridge an hour later.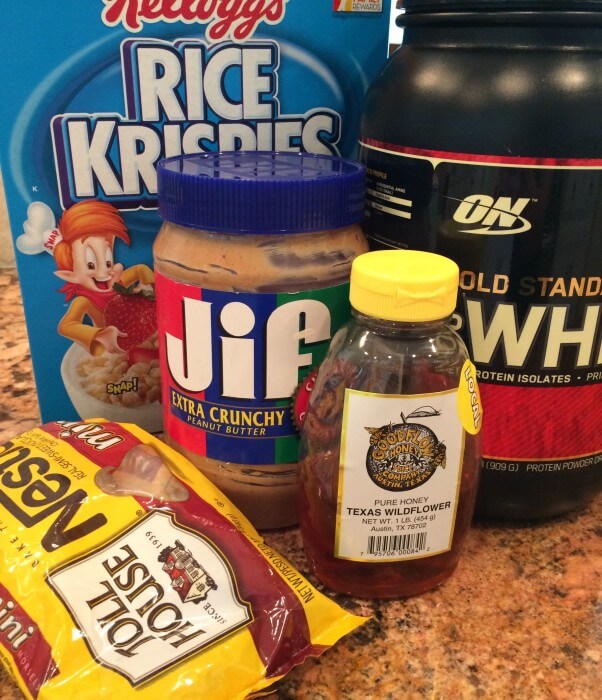 Ingredients:
1/2 Cup Chunky Peanut Butter (or nut butter of your choice)
1/3 Cup Honey
1 Cup Raw Oats or 1 Cup Rice Krispies (I made both, and the rice krispies are bomb-dot-com!)
1/3 Cup Mini Chocolate Chips
1/2 Cup Vanilla Protein Powder
Optional: Coconut (tastes best with the raw oats)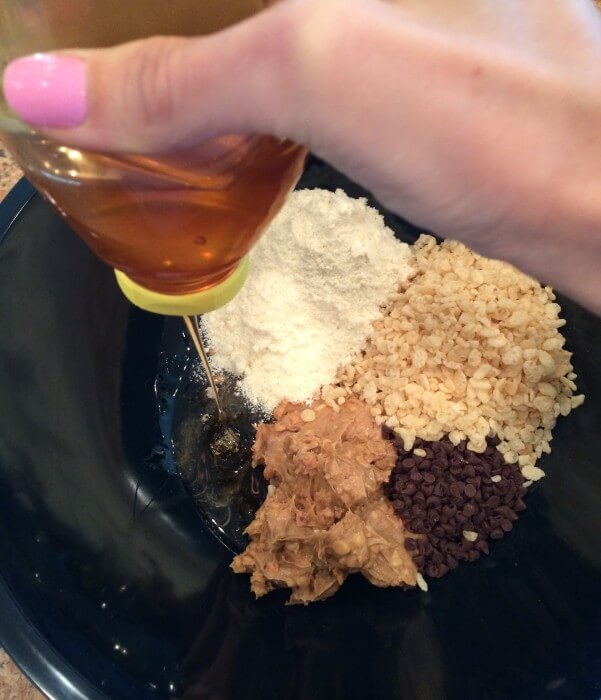 In a bowl, combine all the ingredients until well mixed. Use your hands to form 1″ balls. Place in tupperware and cool in the fridge for 30+ minutes, and then enjoy!
If any of you make these tweet me or Instagram me a picture!
XO – Samantha