Good morning friends, and happy monday! Don't grump out on me yet, because I promise to make this a very happy monday for you too.

My very sweet friend Jayme, one of the owners and creative ladies behind Kate & James, and I have been talking about hosting a giveaway together for quite awhile now. In the past we had put things on hold because we wanted to bring you all a giveaway that you'd remember; a giveaway worth telling your friends about. Well lucky you, that giveaway is here, and there are a whopping 15 shops bringing you some phenomenal prizes! Jayme & I did our homework on this one, and we rounded up 15 of our favorite mama & mini companies who have so graciously offered up prizes that we're absolutely drooling over. We own many of these items and are here to tell you that they are amazing! These are the types of women that inspire me daily. I created this little blog so I could stand beside incredibly talented, hardworking women like them, and I'm just so honored to be in their presence. I hope you're all as excited about this giveaway as I am, because it's the #MotherOfAllMothers!
All of the images below are linked directly to the item, so feel free to click the image if you don't want to test your luck and would rather purchase immediately.
Ready to meet the rad ladies behind all the brands?
Kate & James – Lemons Make Lemonade Tee.
Jayme, my giveaway co-host, is the owner of Kate & James. She and her friend Katie started K & J in 2014 and have been killing it ever since. You've seen them clogging my Instagram feed on the regular with adorable pictures of Camryn rocking her "Lemons" tee, and with the new arrivals of their baby size tees you can count on Harper rocking hers when she arrives too. Jayme is a personal friend of mine, and seeing her company becoming "big time" makes me so damn happy!! Go. Go follow these babes on IG, peep their awesome tees, and put your kids in them. You can thank me later. - @kateandjames_shop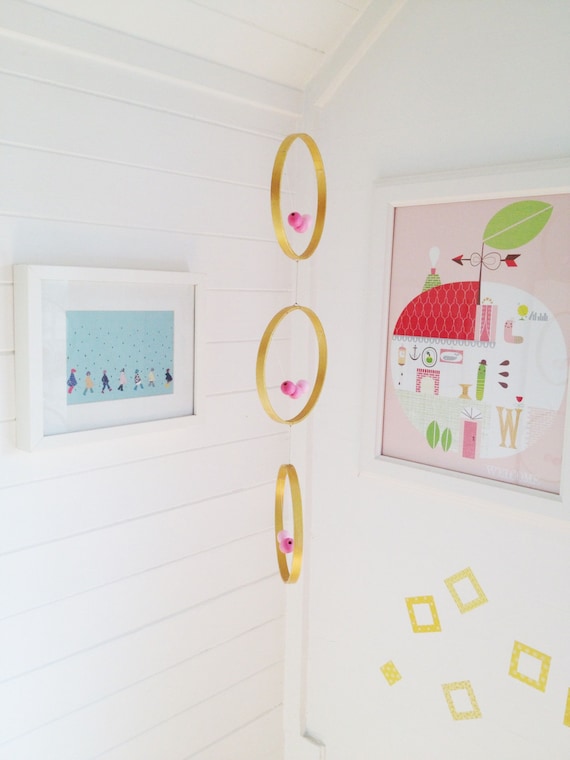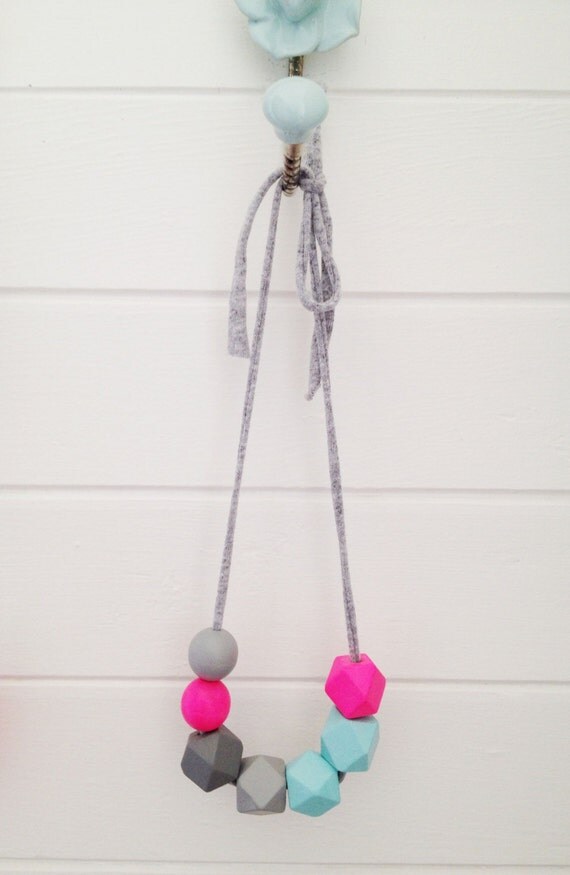 Coral And Cloud – $30 Shop Credit.
Miko is the owner of Coral And Cloud, and creative mama behind these gorgeous hand-painted necklaces and mobiles. Her modern, colorful, geometric necklaces are the perfect accessory for any mom or hip kid. If you're not a jewelry fanatic, her mobiles are sure to win you over. How amazing is the pink & gold mobile pictured above?! You better bet that will be hanging in Harper's nursery! Go follow her on IG - @coralandcloud
Sophie & Lili – Flip Doll.
You're already swooning over these adorable Sophie & Lili dolls, aren't you? I mean, c'mon, a princess that transforms into a slumber party doll?! These incredibly creative dolls can be played with, snuggled, and (hallelujah for us moms) WASHED! They make the perfect best friend for every little lady. Follow along on IG to see more - @sophieandlili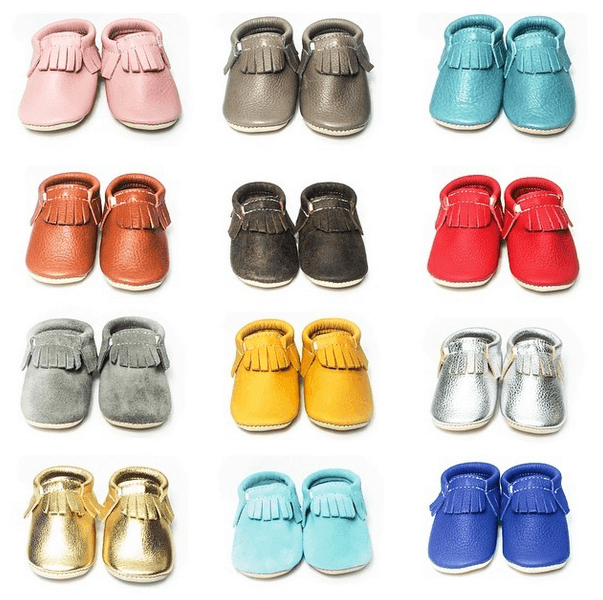 Mini Moc – $40 Shop Credit.
Amanda, the creative lady behind Mini Moc, popped up on my radar recently after being featured alongside one of my favorite brands, Vonbon. Her beautifully made and ethically sourced mocs come in a huge variety of colors and offer a micro-suede sole for a non-slip indoor/outdoor footwear. Amanda started Mini Moc using leather scraps leftover from her husbands handmade grooms gifts. She is also pregnant and expecting a boy or girl (it's a surprise!) by the end of the year, so be sure to go say hi and congratulate her! (I chose robins egg, shown above, for Harper's first pair of mocs.) @minimoc
Whistle & Flute – $25 Shop Credit.
Miranda, the wife behind this husband and wife duo, knows how to design and style kick-ass kids clothes…excuse my french, but they're that good. She makes "Fine clothes for dapper families". Her unisex kids and adult apparel can be seen all over the hip kids of Instagram, whom are admittedly her muse when looking for design inspiration. These cool parents used to be in an indie pop band called The Paper Cranes – like I said, their cool factor is off the charts! Go check them out, if you're not already a follower. @whistleandflute
Pixel Paper Hearts – $35 Shop Credit.
If there was a rule on Instagram that only allowed you to follow one person, it would be @pixelpaperhearts for me. She is, hands down, my favorite. Charisse is so incredibly funny, kind, and talented. When I was looking for art for Harper's nursery I immediately went to her shop…and when the print I was dying for didn't perfectly match my color scheme, she had one custom made for me in the color I wanted. She is good people. Go check her out, buy her hilarious shirts and mugs, and grab some art for yourself and your kids. You will not be disappointed.
Little Big Dreamers – $20 Shop Credit.
Keri, the beautiful mama behind @littlebigdreamers is not only one of my blog sponsors, but also a really sweet friend. Camryn became one of her brand reps over the summer and she has been such an awesome supporter of me, my blog, and my social platforms ever since. I'm grateful to have met her, to have watched as her business flourished, and to be able to support her by rocking her designs all day everyday! The little tiny cutie above (with the sucker) belongs to her, and if you go follow her instagram you can get nearly daily doses of that beautiful face – need I say more?
Kid + Kind – "I have a lot of feelings" tee.
And then there was Jackie. Oh, Jackie, how I love you so. Kid + Kind was a relatively new brand to me, introduced through Jayme (of Kate & James), and a company that I really had to do some research into. Well friends, that snooping around was worthwhile because I discovered that this company is really special. On her website, under the about me section, Jackie describes her journey to create Kid + Kind. She mentions her wealth of knowledge of the industry, and desire to branch out on her own. She talks about the final push she needed to do that, and it's so powerful and represents such a passion that I have to share. "It was the birth of my daughter that sparked my inherent need to make her world as fun, beautiful, and as inspiring as possible." It was her baby. If that's not something we can all understand, feel in our bones, and want to help support than I don't know what is. She's pretty bomb.com in my books, and her designs are too! Go check her out - @kidandkind
House Of Mia – $25 Shop Credit.
If you've never heard of House of Mia then you've been living under a rock. This powerhouse of design is another mama after my own heart. HoM was started after the birth of her daughter Amelia (Mia), and her longtime passion to create. Made with 100% organic cotton, HoM offers leggings, knotted hats, and newborn essentials. They are staples in my house, and pair perfectly with pretty much everything. @house_of_mia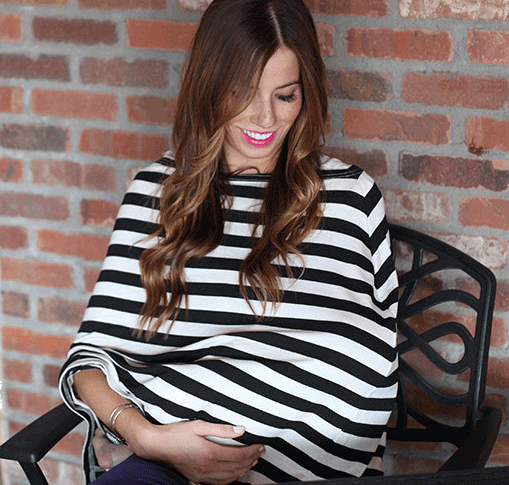 Covered Goods – Nursing Cover of winners choice.
@coveredgoods is a company that my friend Jenn introduced me to a few months ago after I announced that baby #2 was on her way. Have you ever been nursing in public, using a traditional cover, and had your baby pull it open or the wind blow it off? Oh, hey giant nipple!! Look, I'm all for public nursing, and I nursed Camryn for 18 months, but I know that on certain occasions I'd rather keep my lovely lady lumps under wrap. Creepy dude at Target, "eyes up here!". Lady server at that expensive steakhouse, "Quit mean mugging me while my kid eats. I'm gonna tip. And yes, they're real!" Y'all know what I mean?! All you gorgeous moms on IG posting your breastfeeding pics, I bow to you and your self confidence, and some days I am you…days that I'm not, I've got my Covered Goods nursing cover! Here's why these are awesome, and a total must have: They cover front & back, so your squirmy kid can't flash you. They aren't ugly…we've all had the ugly nursing cover, amiright? They double as an infinity scarf or car seat cover, and they're also super soft!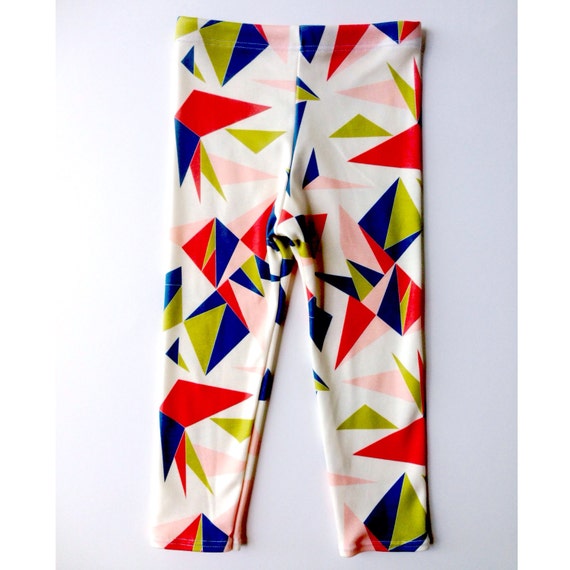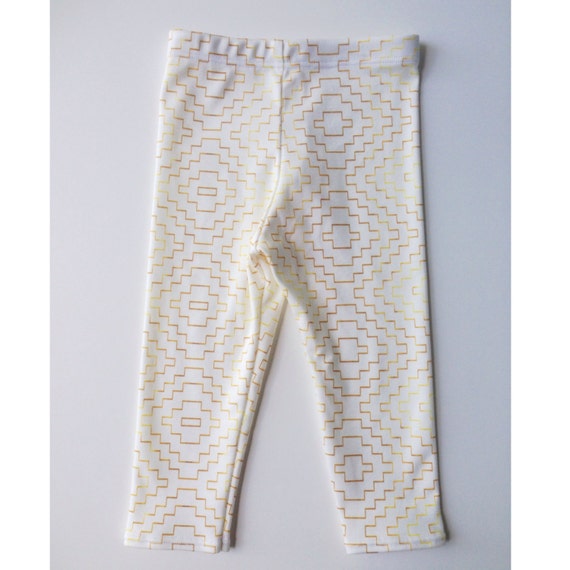 Sweet Kiddo Co – $25 Shop Credit.
Cherie is my homegirl! No, seriously, we share our home city Austin, TX! She makes gorgeous, vibrant, and modern leggings, skirts, and headbands. I absolutely love the statement these leggings make, and how easy they make dressing your babe. Grab a tee and some Mini Mocs and you're out the door and looking oh-so-trendy! Go check her out on Instagram – give her a "hey y'all!" @sweetkiddoco
Little Sapling Toys – $20 Shop Credit.
This husband and wife team are doing so many things right! They started their business in 2008 and quickly became the top selling toy shop on Etsy. Say what?! They offer the classic wooden toys with a twist, using organic materials, and offering the largest selection of shapes. You can even have your toy customized – what an awesome gift! These do-gooders even plant a tree for every toy sold. I have my eye on about 30 of their toys…totally reasonable, no?! :-) @littlesaplingtoys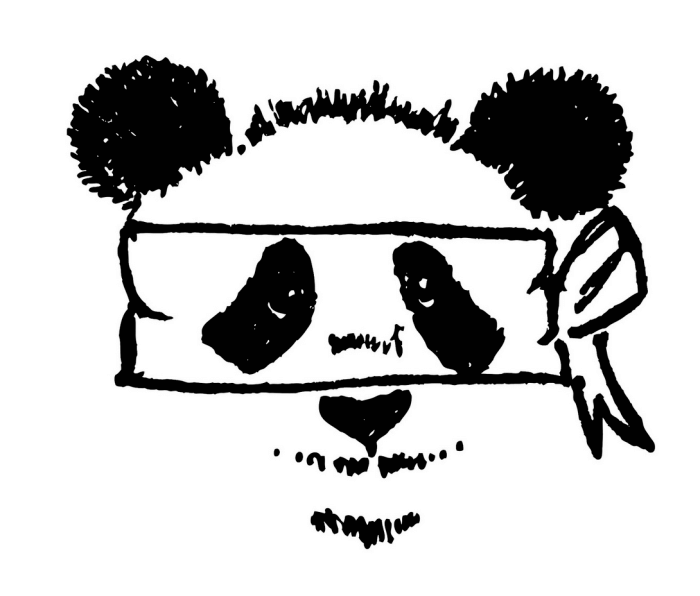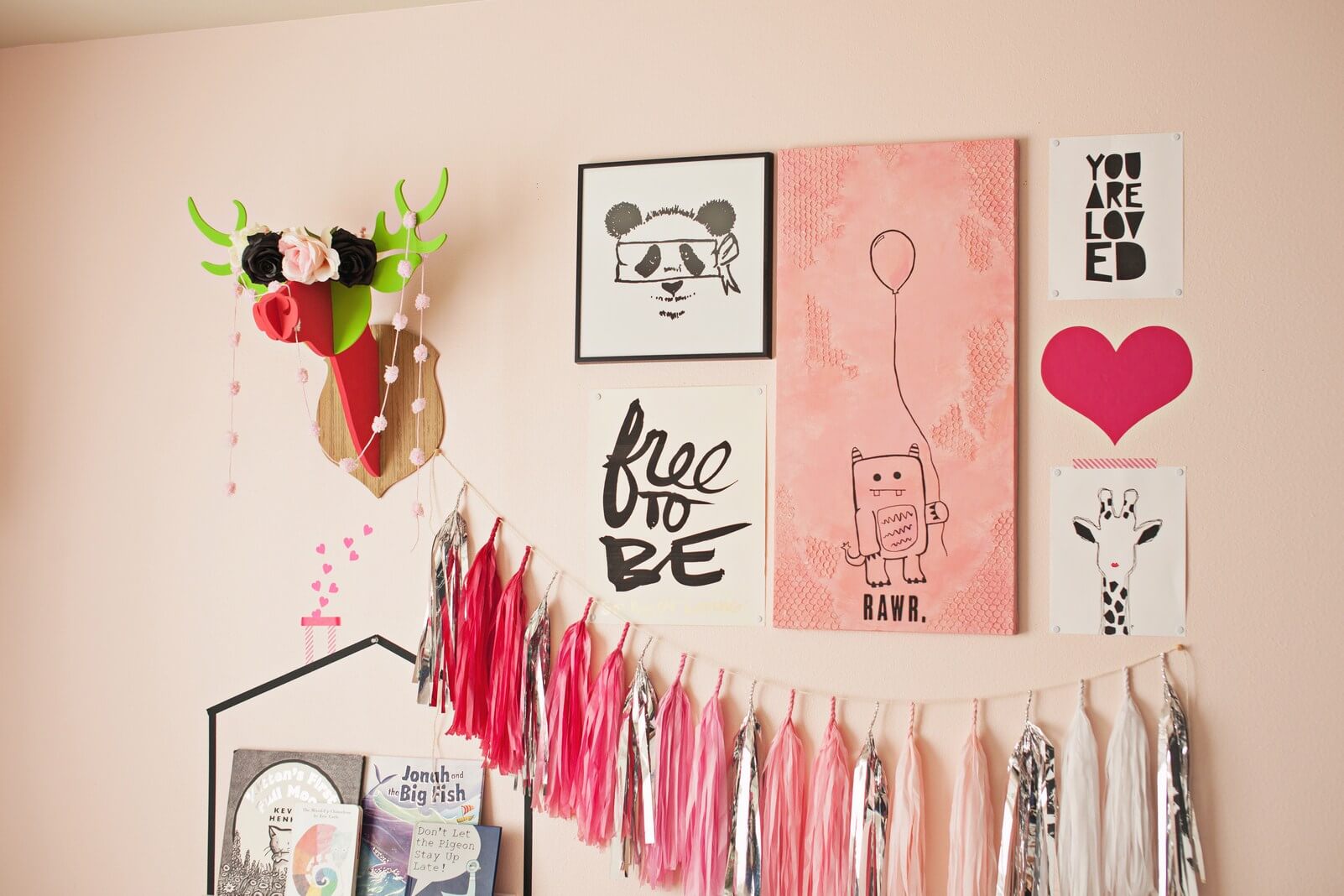 ADN Designs - Panda Bandit Print.
Anna, and "momma to the peej" as she fondly calls herself, is #1. The hottest mom, and #2. has one of the best Instagram feeds out there. I dare you to check out the hashtag #peejandme – it's adorable overload of her ridiculously beautiful daughter and her, and it will melt even the coldest of hearts. She's giving one lucky winner this rad "Panda Bandit" print that any kid would be stoked on. Camryn saw it while I was working on this post and nearly lost her $h!t. @adndesigns
Talia Handler Art – Custom Watercolor Portrait.
Where do I even begin with this beautiful lady? Talia and I connected early this year when she painted Camryn in her blue mustache, and have since become personal friends. Talia is so incredibly talented, and has the ability to turn a photo into a true work of art. I've since framed my crazy little mustache girl and smile everyday when I see her. This is one of the prizes that you will cherish for a lifetime, long after your little one has grown up, and outgrown everything. Go say Hi to Talia, and tell her what a babe she is. @taliahandlerart
Everly B – $35 Shop credit.
Another awesome shop started in honor of her kiddos. All of her awesome shirts are "mama designed" and her pants are "mama sewn", which naturally means they're made with tons of love! This Cali mom is really bringing it in the summer lovin' department, and I'm seriously swooning over her trucker hat and striped onesie. She designs with comfort and function in mind, but with a trendy twist. She is ALSO 25 weeks pregnant, so again, give her some love and congrats! @everly_b
Are you still with me guys?! Phew!! What a group of ladies, and what a giveaway!! One of you is going to get really lucky…ready to find out how?
Head on over to my Instagram and follow me. You'll find this photo: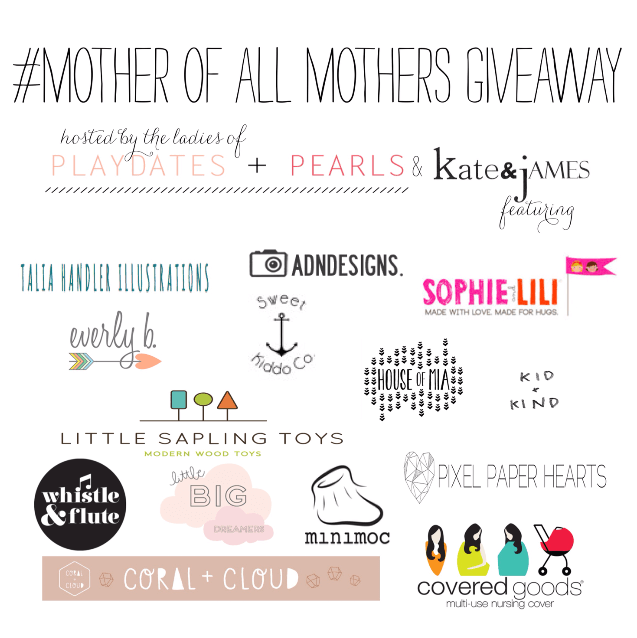 Go ahead and "like" it, because it'd be rude not to

and then follow all the shops listed (which are all the ladies you just read about). Once you've followed all the shops, repost this photo using the hashtag #MotherOfAllMothersGiveaway Here's a tip – click that hashtag before re-posting the photo and when you go to type it later it will auto populate the hashtag for you (so you don't screw it up and miss a letter or anything…trust me, I've learned that the hard way!) Be sure to also tag me @playdatesandpearls. You must have a public account for the duration of the contest. You can post daily for additional entries. The contest will run for one week, 8/25 – 9/1, and closes at midnight. I will announce the winner on 9/2.
May the odds be ever in your favor.
XO – Samantha