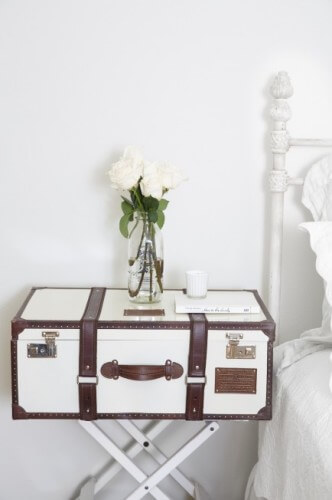 1.|| This beautiful white and brown leather trunk from The Little Market has me swooning.
2.|| I've been eyeing this headboard for Camryn's room.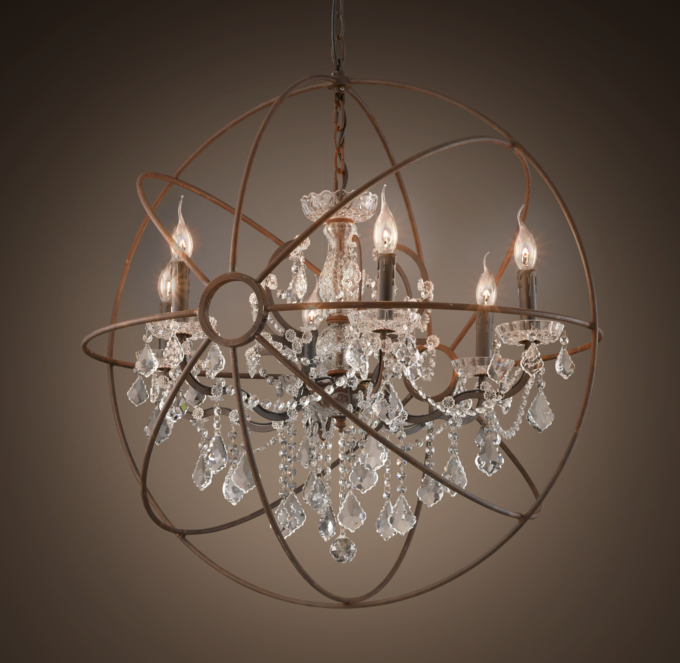 3.|| We need new light fixtures desperately, and I've been loving a few from Restoration Hardware, including this dramatic little gem. I'm loving these for over my bar.
4.|| I mentioned yesterday that my husband and I want to travel overseas again this year, and we've been talking about seeing Greece. After looking at pictures, I'm sold! Has anyone been? Do you recommend it? My husband visited years ago, and wants to return.
5.|| I recently started watching the Gossip Girls series on Netflix after one of you suggested it to me, and I'm hooked! My husband will not stop making fun of me, and says it's a show for young teens, but I highly disagree, there's some stuff going on in the show that is not at all for young teens. Please leave a comment if you watched this show, and prove my husband wrong!!!
6.|| I saw this picture on Pinterest a few weeks ago, and I can't stop thinking about changing my hair. Ombre? I have the length and I like the idea of focusing the damage to the ends of my hair so I can chop it off if I get tired of it being bleached. Thoughts?
7.|| If you live in the Austin area, be sure to check out the grand opening party at the new SprATX location on Saturday the 4th!
8.|| I found thinly sliced agate at Homegoods last week and I plan to frame them for my husband office. I'm envisioning 2 stacked frames (similar to photo above) with antlers above. Moth Designs has a great DIY tutorial for framing agate if you want some for your home.
9.|| This kills me.
10.|| How cute is this dress from Mason and the Tambourine? I couldn't buy it for Camryn fast enough. I wish Candy Kirby Designs would start making dresses, because I'm smitten with her fabrics.
Did you check out yesterdays "Camryn Daily" pic? Our park doesn't have potties, so I'm always that ghetto mom toting around a kid potty in my car. My house is only 4 houses away from the park, but this mommy is not going to pick up my kid and start running home when she says "I need to potty Mommy!". Yeah, I lead a really glamorous life. If you haven't checked out the pics you can see them all here.
Happy Friday!!
XO – Samantha