Today I have rounded up my favorite gifts under $25. So many of you asked for co-worker gift ideas, or gift swap ideas, and I think these are all perfect. Many of these items are MUCH less than $25, so pick your price point and shop my finds.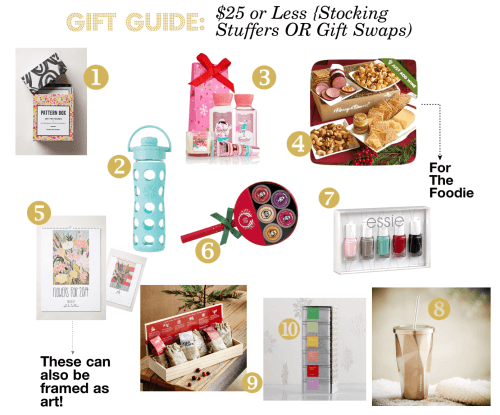 1.|| Pattern Post Cards
2.|| Turquoise Glass Water Bottle
3.|| Twisted Peppermint B&BW Set
5.|| 2014 Calendar
6.|| Body Shop "Born Lippy" Balm Collection
7.|| Essies Winter Nail Collection
8.|| Rose Gold Travel Mug
10.|| Tea Lover Set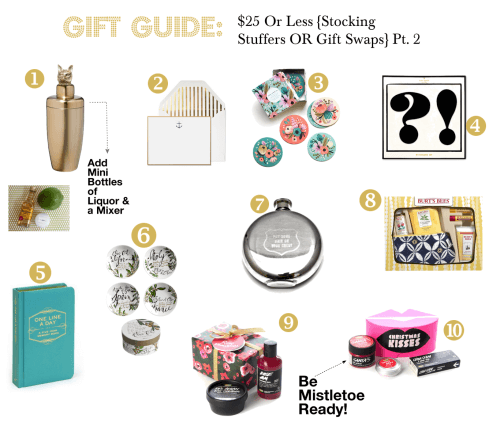 1.|| Fox Cocktail Shaker
2.|| Navy Anchor Note Set
3.|| Rifle Paper Co. Floral Coasters
4.|| Kate Spade Bookmarks
7.|| "Put some hair on your chest" Flask
8.|| Burts Bees Skin Care
10.|| Christmas Kisses Lip Prep Kit
I hope you all have a Happy Thanksgiving! I'll be back on Friday, and kicking off the official "12 days to Christmas" countdown with a "Naughty or Nice" inspired giveaway. I will be hosting a giveaway every Monday, Wednesday, and Friday leading up until the 25th. 12 days, 12 prizes, DON'T MISS OUT!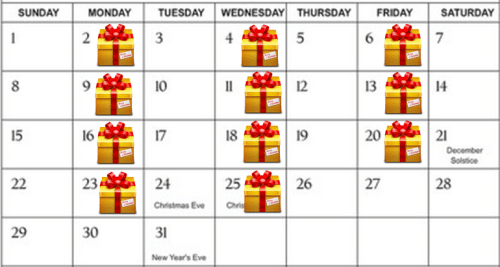 XO – Samantha