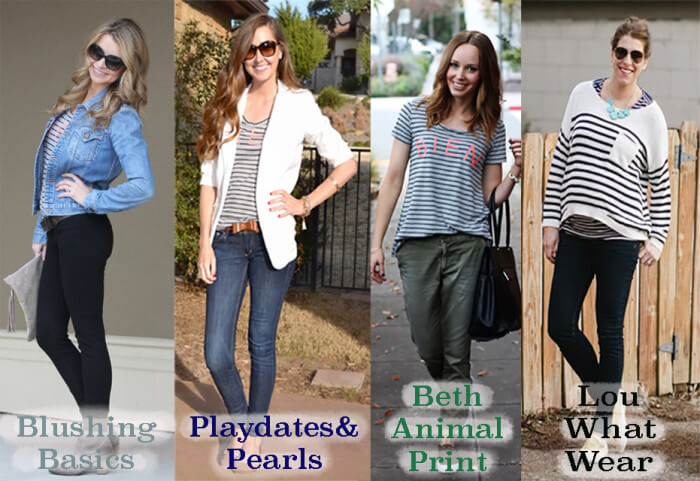 My sweet friend Bethann, of BethAnimalPrint, reached out to me a few weeks ago and asked if I'd be interested in a "Stylish Moms" fashion collaboration. My obvious answer was "Duh!"
The shirt we chose to style was the "BIEN" screenprint scoopneck tee, which is sadly no longer available. You can find something similar (and under $8 – say what?!) here. The goal was to style an outfit that can take you from play dates with the littles to brunching with your girlfriends. No mini skirts that will flash the goods when you bend over to tie a tiny shoe, or heels that could break an ankle if you tried chasing after your rugrat.
I decided to stick with my usual "mom uniform" and paired my shirt with skinny jeans from H&M, brown leather bow belt, ballet flats, and my Michael Kors white boyfriend blazer (no longer available – similar & similar). You can recreate this entire look for under $90.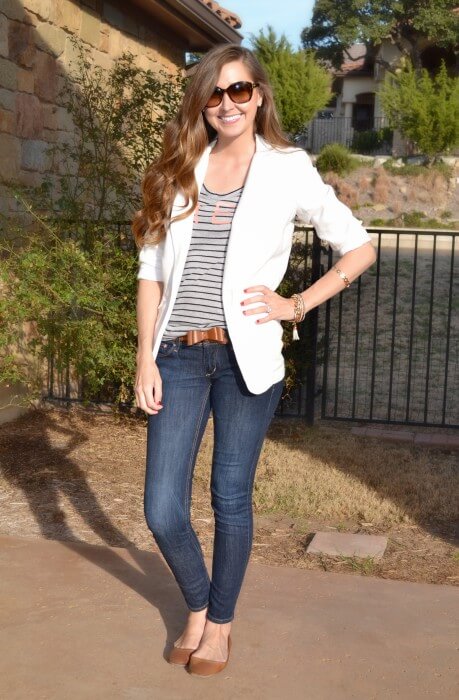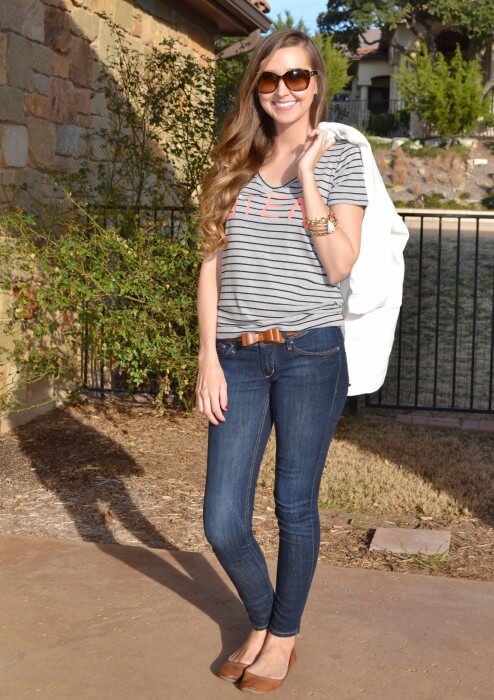 If you're a mom, you understand the annoyance with shirts that droop open and flash your boobs to everyone when you bend down to pick up your little. Here's the trick: use your sunglasses! I hook my sunnies to my shirt and push the end of the frame under the center of my bra. It keeps your shirt from hanging open if you lean forward.

Is that a tip, or just a weird fact about me?!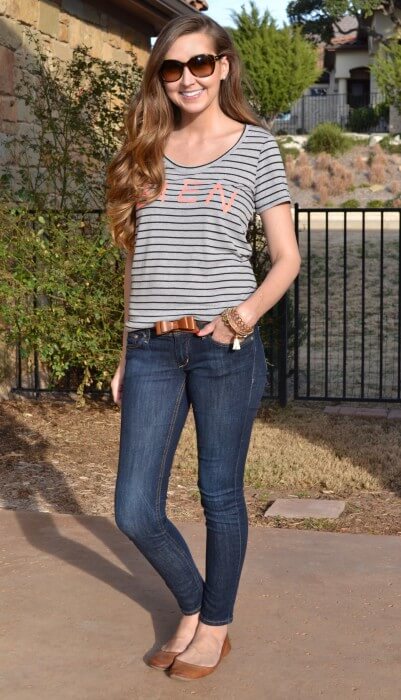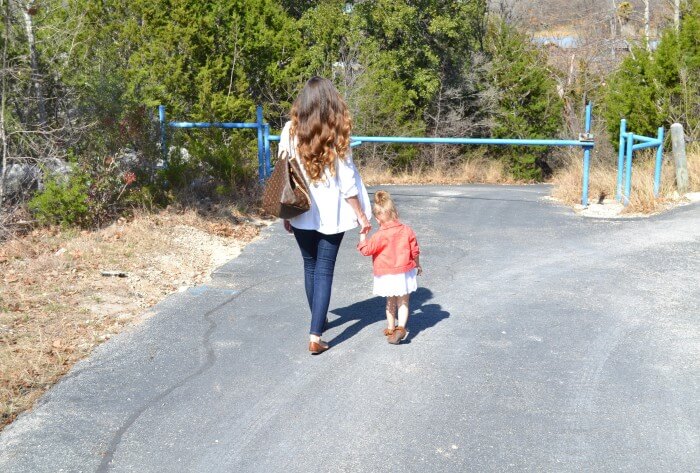 We spent a family day down at our dock, and then went for lunch and ice cream. Family dates are the best, aren't they?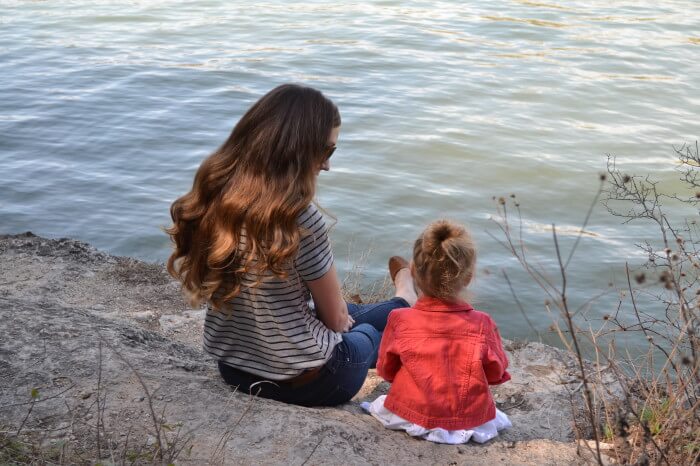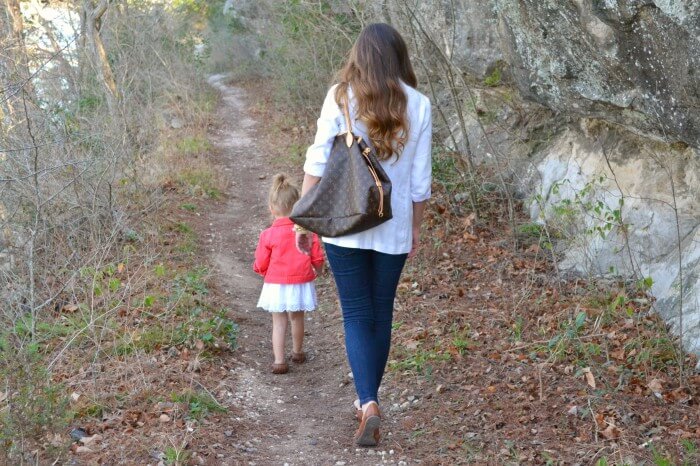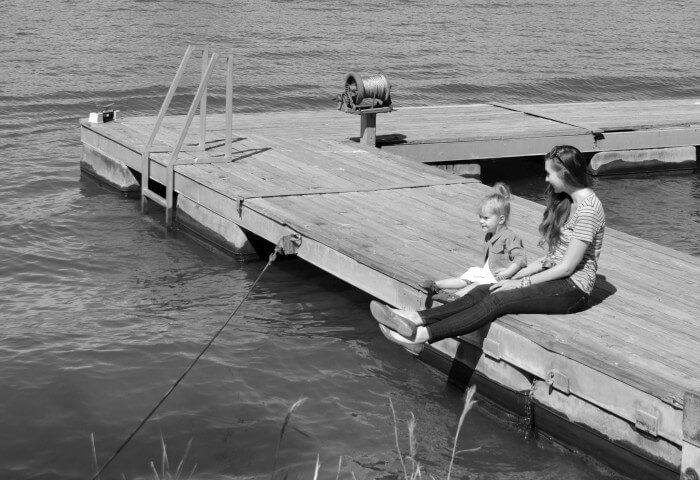 This last picture has nothing to do with my outfit, I just love it because Camryn was holding my hand and being so stinkin' sweet.
Click the links below to check out all the other stylish mamas, and see how they wore their Bien shirt!
BethAnimalPrint
Blushing Basics
Lou What Wear
XO – Samantha