Hello!
I hope you all had wonderful weekends. We spent ours at IKEA buying a few items for my husbands new work office (that place is like a grown-ups playground, and I loved every second of it), and then we finally put up our tree. It feels so good to knock that off my to-do list. Woohoo!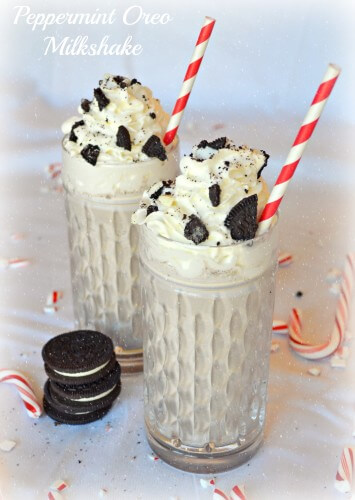 While we were being oh-so-festive, I made the most delicious milkshakes that I've ever tasted. If you like oreos, and a little dash of peppermint, then you're going to L-O-V-E these shakes. My daughter was chugging hers so fast we kept having to take it away and make her take breaks to avoid brain-freeze. It only requires 5 ingredients, and takes 5 minutes to make. Can't go wrong with that, can you? I would also HIGHLY recommend adding some liquor to these.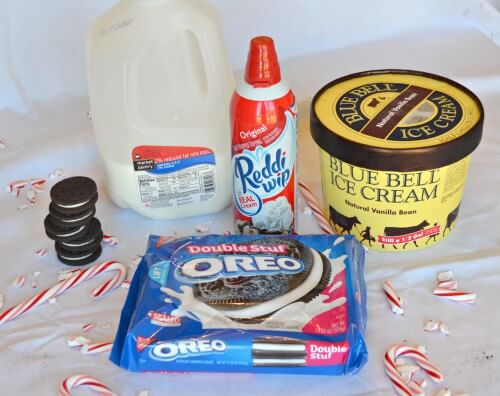 Ingredients (For 2 shakes):
3 Cups Vanilla Ice Cream
5-8 Oreo Cookies (whatever kind you prefer, I just used what I had on hand)
1 cup Milk
1/2 Candy Cane (Or peppermint schnapps)
Whipped Cream
In a blender, add ice cream, milk, oreos, and crushed candy canes. Blend until smooth. Serve in cold glasses and top with whipped cream & crushed oreos. Enjoy!
I'm also taking over My Simple Kitchen all week so come say hi! I'm using my leftover oreos to make White Chocolate Oreo Popcorn, and showing you how it can make the perfect gift for friends & coworkers. 3 ingredients, and less than 10 minutes.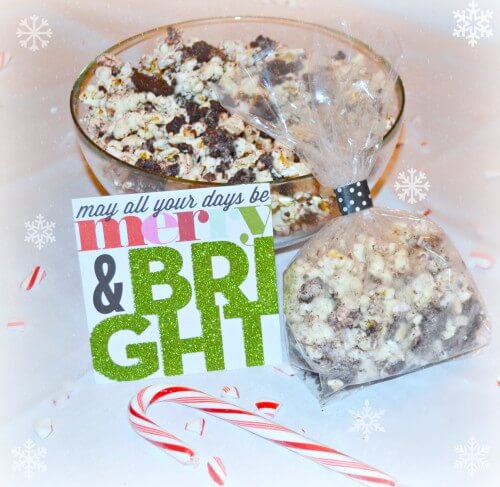 Have you entered my current giveaways? If not, you still have time.
Today's giveaway is all about the pout. I'm giving away a few of my favorite lip products, including Revlon, Burts Bees, Rimmel, Maybelline, and MORE!! Follow me on Instagram to see sneak peeks at all my favorite lippy products!
Good Luck! XO – Samantha
*UPDATE: Janet Martin, you won Giveaway #5! Congratulations!*