I have been seeing some of the most beautiful closets going around on Pinterest, magazines, and blogs lately. This closet, designed by Catherine Kwong, with fashion blogger Eadie Blair in mind takes the cake. Kwong created a piece of art, layering dark walls with lighter built-ins, and showcasing all the beautiful clothes in brighter, more vibrant hues. The slanted shelves displaying fashion books, the inset bulletin boards upholstered in Kelly Wearstler's "Channels" fabric, and (below) the Andy Warhol "Chanel #5″ poster all create such a glamorous space.
If this were mine, I would never leave my closet. I would eat, sleep, and die in that closet.
Here are a few others that have me thinking gray-is-good!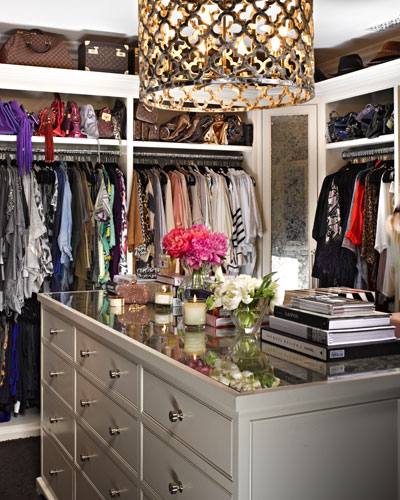 Here's a quick glimpse at my vanity area in my closet, in "gray" of course: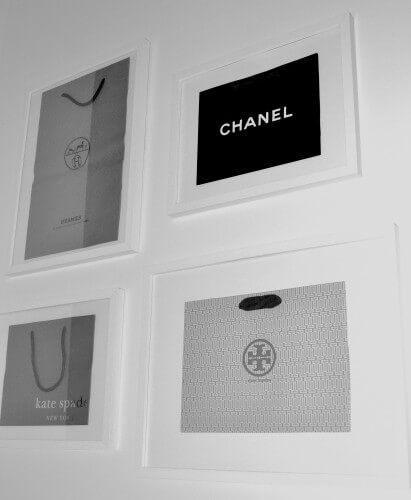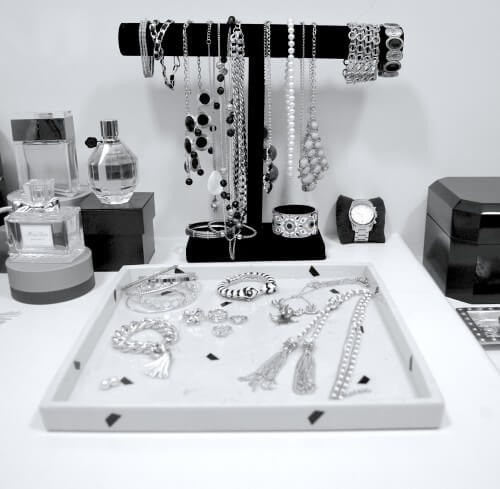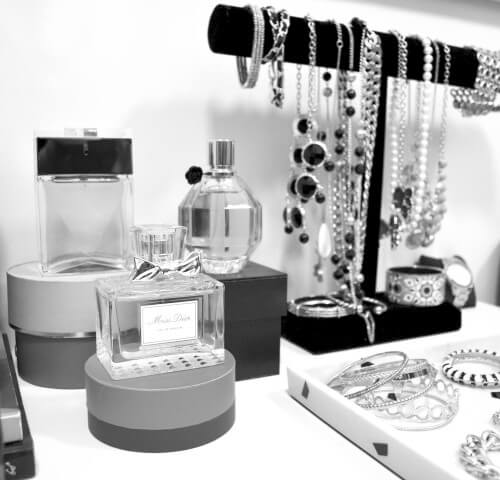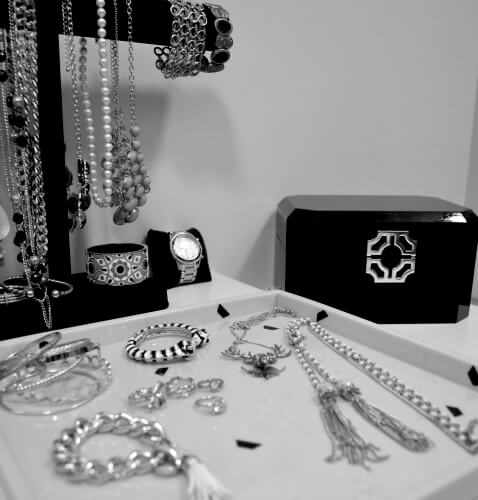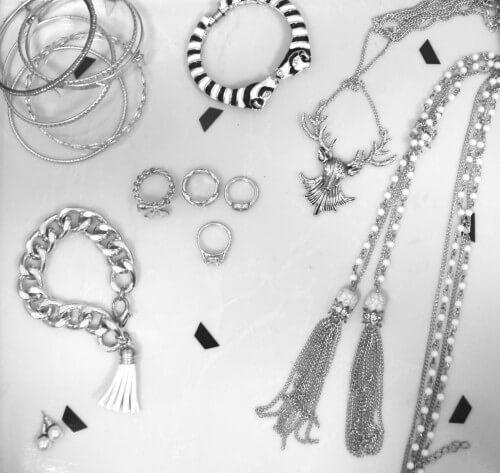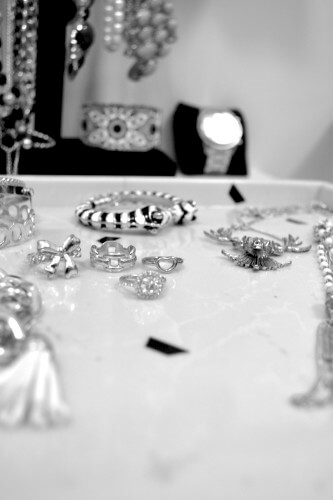 Make sure you enter to win the deer necklace (pictured above) here.
My husband has been out of town for nearly 2 weeks, and comes home today, FINALLY!! Being a single mom is not a joke. I am exhausted, and in serious need of a shower.

See you tomorrow for my Friday Lust List!
XO – Samantha