Via
Let's pretend it's not Monday, and instead talk about the weekend, shall we? My weekend was fairly low-key, but we did venture out on Saturday to the SprATX grand opening. The space looks amazing, and is the perfect balance of industrial (think brick walls, and exposed ceiling pipes) and modern. It's obviously a labor of love by all the many local artists, one of which is my BIL. Here's some pics of the store, art, and my sister and BIL.
If you're interested in knowing more about the story behind the artists, and how this awesome company/collaboration came to be, check out this video.
I bought a piece of art that I'm just a tad obsessed with. I'll post photos as soon as it's framed. I'm thinking it will be the perfect addition to my office space…if I ever get around to designing it. What's that saying that rolls off my tongue far too often?! Oh, yeah, "add it to my to-do list!" (Worlds longest to-do list. Ahhh!) With that said, all of you Moms that also have full or even part-time jobs and still run your household like a boss, I applaud you, and I don't know how you do it all.
Next door to the new SprATX shop were these train tracks, so I shot this picture of my sister helping Camryn walk the tracks for Day 4 of my Camryn Daily project.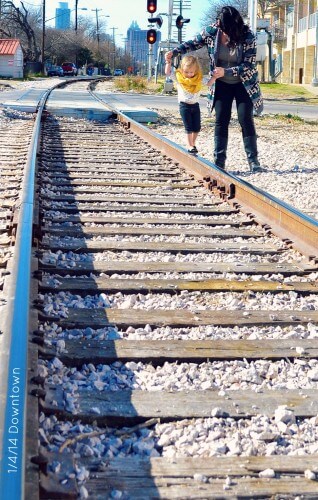 After hitting up the SprATX opening, we accidentally ended up at In-N-Out, which recently opened here in Austin. Losing weight and eating healthier weren't on our New Years resolution list, although clearly they should have been.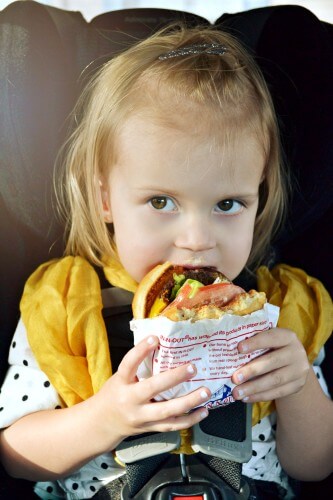 Camryn had her first In-N-Out cheeseburger and, my little bird who hardly eats anything in large quantities, chowed down and finished half of it. Less surprisingly, she helped polish off my chocolate shake.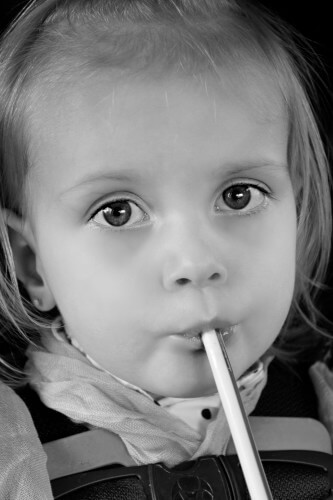 On Sunday I took Camryn to the farmers market, a Sunday tradition for our family, and she had her face painted as a puppy. We always buy breakfast tacos, pain au chocolates (chocolate croissants) and choquettes. Camryn had to bring her little doggy to show Miss Melissa, our friend who paints faces at the farmers market, for face-painting inspiration. It was really windy and cold out, so we hurried home and spent the rest of the day relaxing, cleaning the house, and I might have watched some Gossip Girls…which by the way, NONE of you admitted to having watched. My husband now believes he's won this war, and is 100% convinced that the show is for teenagers. I thought we were friends!? Friends don't let friends-husbands win battles over chick tv!!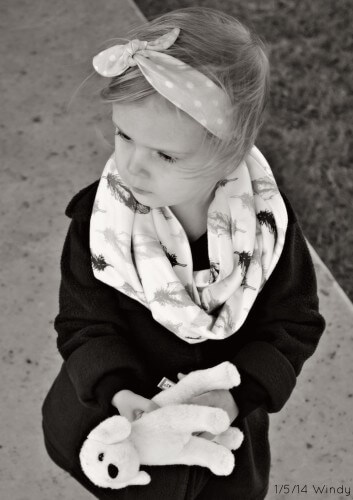 What kind of fun did you all get into this weekend?
XO – Samantha