Good Morning!
I had so many questions about the floral print I featured on my Instagram a few weeks ago, and I'm so excited to finally be sharing about it, and the gorgeous lady who made it, with all of you! Meet Laura, the artist behind Laura Dro Designs. Laura's art is very bright, fun, and energetic, and she clearly does not shy away from colors (a girl after my own heart!) All of her art is easily transitioned from room to room, and can be layered with other art to create the perfect gallery wall, or stand alone as the spotlight of that space. Laura also designs an amazing collection of lucite trays that have me swooning big time! You're gonna wanna add one to your christmas list, trust me.
I met Laura through Lindsay from Hattan Home, and she graciously offered to send me one of her prints, and I immediately jumped at the opportunity to style (literally ANY of) her art! I decided on her 8×10 "Peony In Coral" print because it played well with the colors in Harper's nursery where I was hoping to use it. It ended up being exactly what the room needed. I had geometric fabrics, "word art", and quirky animal prints, and the florals really added the touch of feminine to the space that was missing.
Again, you all know how much I love beautiful packages, so when this arrived I was so stinkin' excited!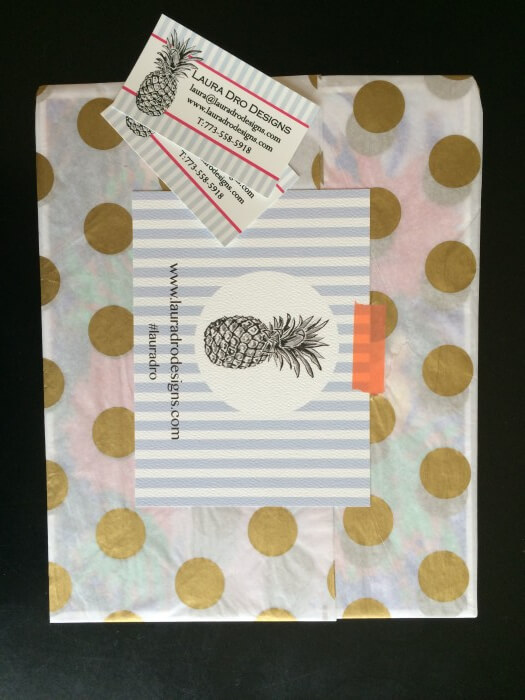 You may remember seeing this gorgeous print paired alongside the darling glass piggy from Hattan Home, but this is not its final home. I updated Harper's nursery board for you to get a sneaky peek at where this print will live, but you're gonna have to wait until the room is finished before seeing it in its entirety.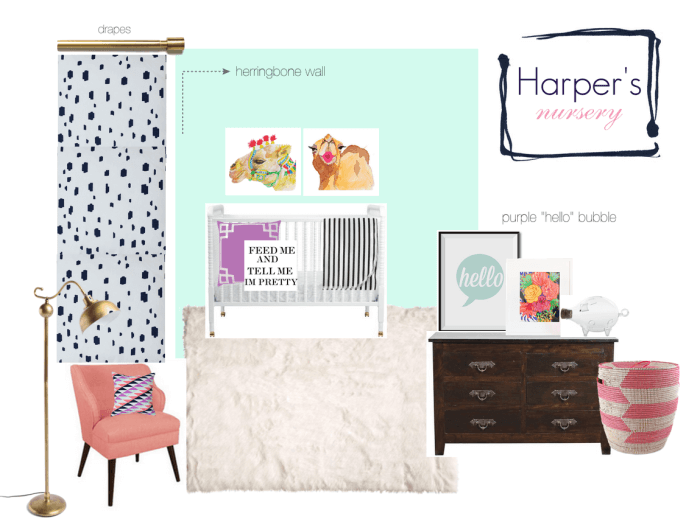 Art always seems to be the hardest thing for people to choose when decorating their homes, so I also designed a chic bedroom board as inspiration. Just because you're using florals doesn't mean the entire room has to scream "girly". Pair the prints with blacks, whites, greys, and golds for a masculine touch, and cheeky pillows are always a fun touch! The best thing about this print is the vast color palette it allows you to design around. The print also comes in 2 sizes, so play with scale and decide which would be most fitting for your space – I would use the larger size over nightstands (you'll typically have lamps on your nightstand, so consider their height when choosing), but smaller when pairing it with another piece of art, like in the nursery. The best thing about Laura's prints are their affordability. You don't have to break the bank to get the wow factor!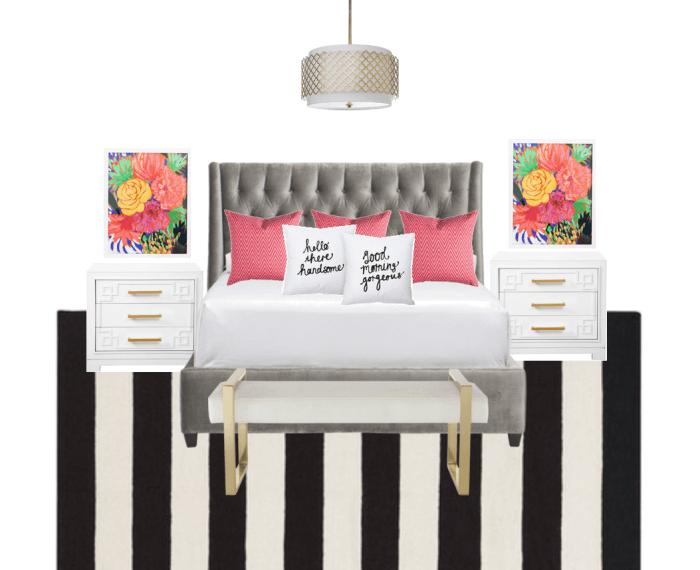 Where would you use this beauty?
Thank you again to Laura Dro Designs!!
XO – Samantha