The freezing weather is starting to wear off, and the sun popped it's head out for a few hours yesterday, so Camryn and I took full advantage and wandered down to our lake. We have never made the full hike down to our dock, which is just minutes away from our house but down a steep 1 mile long hill, until yesterday. I am so glad we did, because WOW, it's beautiful. We picked up sticks along the way and sword fought, we walked along random trails and just talked about everything we saw, and we hung our legs off the dock and watched boats buzz by. It was one of those adventures that everything went right for. No fussing, no accidents, no ouches. I think we were both in need of some outdoor, peaceful, mommy-daughter time. It was bliss.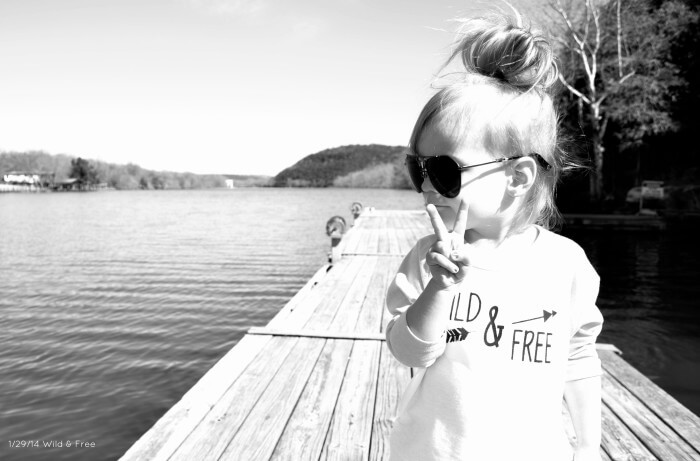 Seriously, she's just such a cool kid. What a lucky Mommy I am.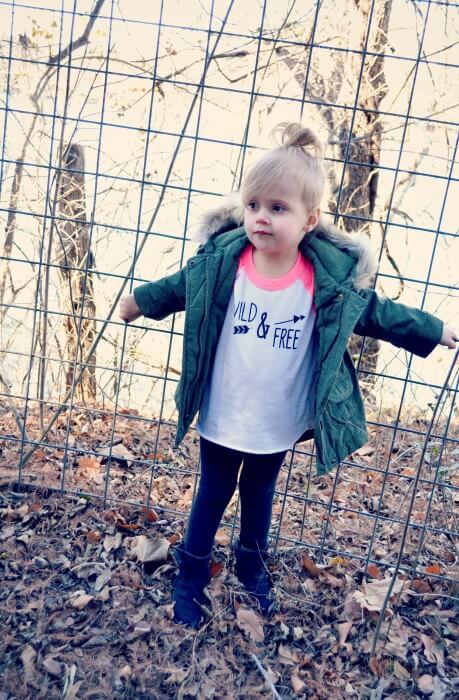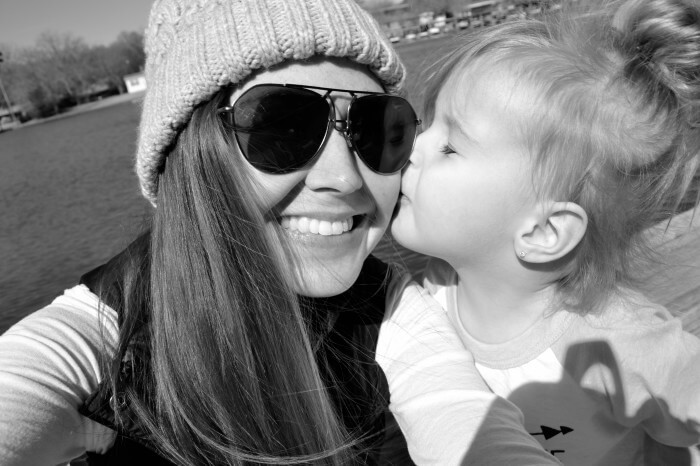 …and she loves her Mommy. <3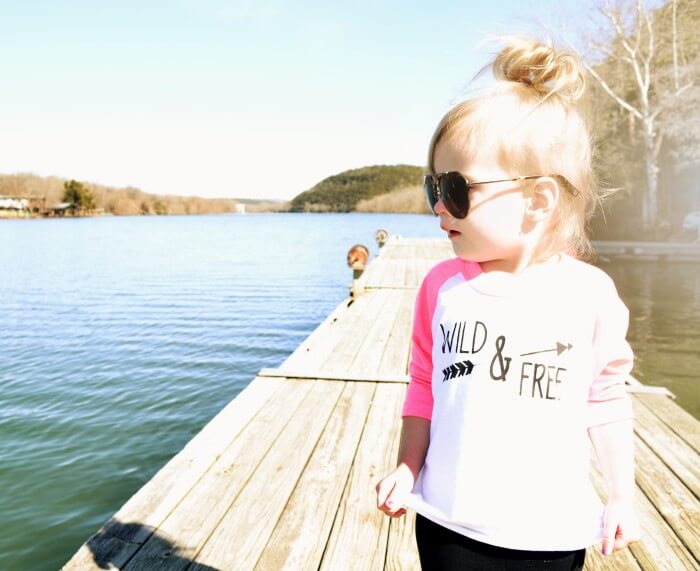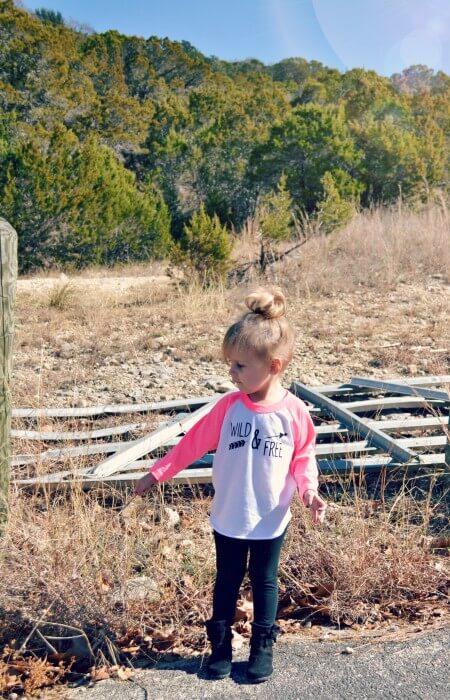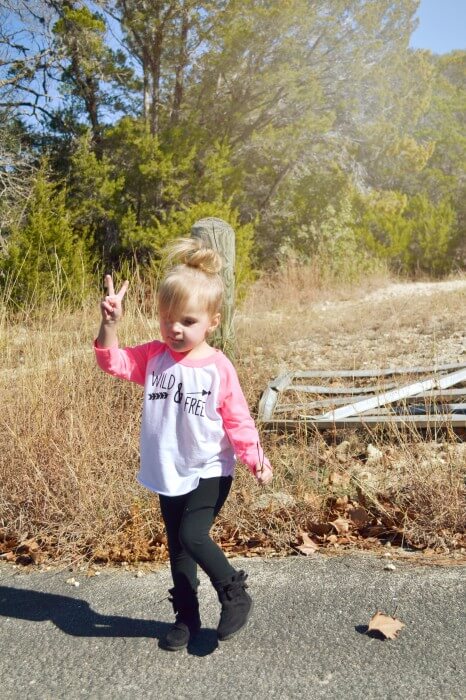 This was her "Peace Out" dance & song. Never a dull moment with this girl.
I promise I'll post the DIY market tomorrow, I was just having too much fun playing outside today.

Details about this darling "Wild & Free" tee, and other cute kiddie fashion items can be found here.
XO – Samantha