Happy New Years!! Wow, 2014…It's so cliche to say, but the last year came and went in a blink…a beautiful, memorable, fun, and adventurous, blink.
I posted a photo collage of my favorite moments in 2013 over on my instagram, so check those out if you want to see what my life (pre-blog) looked like.
I wanted to share all my favorite beauty products from the last year with you; the items I repurchase over and over again, and would hate to ever live without. I broke things into sections, and linked to everything that I could. What are your must-have products?
HAIR
DermOrganics Hair Oil - This is what keeps my hair healthy & glossy…for those of you who ask me constantly. Shhh…top secret info!


It's a 10 Leave-In Conditioner + Keratin

The Sultra Bombshell Curling Wand 1″
SKIN CARE

Clarisonic
Origins GinZing Eye Cream


Cosmedix Pure C - antioxidant rich crystals (dot powder over blemishes or discolored areas and be AMAZED when they begin disappearing. Great for adding to your everyday moisturizer.)
Ren Glycolactic Exfoliating Mask

Embryolisse Moisturizer (Discovered in Paris, and hooked ever since. This stuff is so hydrating, and feels beautiful on the skin.)
Blistex Deep Renewal
BODY

St. Tropez Self Tanning Mouse

Laura Mercier Body Souffle
Organic Coconut Oil - I love using coconut oil around my eyes when they're extra dry, and all over my body after I've shaved and exfoliated.
Aquaphor - I literally could NOT live without this. I put it on dry lips, my feet when they're dry from wearing flip-flops all summer, my daughters diaper rashes, and on any other dry or irritated skin.
NAILS

Formula X by Sephora Nail Polish
Seche Vite Top Coat


Revlon Gray Suede
MAKEUP
Guerlain Lingerie De Peau
YSL Touche Eclat OR L'Oreal Magic Lumi
Bobbi Brown Under Eye Corrector
Laura Mercier Secret Camouflage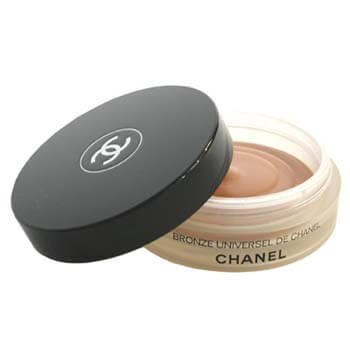 Chanel Bronze Universal
Nars Orgasm Blush


MUFE HD Microfinish Powder


Dior Shimmer Star Highlighting Powder – Amber Diamonds
Naked2 Palette
Stilla Stay All Day Liquid Eyeliner
Shiseido Eyelash Curler
The Falsies Mascara - I curl my lashes and then apply 1 coat of this mascara in the WATERPROOF formula, which helps keep my lashes curled. I then apply a coat of Chanel's Volume de Chanel mascara over this for big, long, dramatic lashes. (Skip the chanel mascara for everyday looks)


Le Volume de Chanel Mascara
Anastasia Brow Wiz
Chanel Glissimer Lip Gloss
PERFUME
Those are all the products I love, and have been using for the last year+, and will continue using throughout the new year. I always love trying new products, and will undoubtedly discover new loves to share with all of you in 2014.
On a side note, I just want you all to know how amazing the past few months have been for me, and what an incredible impact this blog and all of you reading it have had on me. I've met some of the sweetest ladies, blogged on some pretty awesome blogs, and worked with companies that put out the coolest products. All of the comments, tweets, and interactions on facebook and instagram mean so very much to me, and I just love getting to know all of you. I started blogging to create a happy place where people with similar interests as me could get together, chat, and support each other, and I'm SO in awe of all of you who are making that dream come true for me. I've always been a little shy in large crowds, and never really put myself "out there", so starting this blog was a big leap for me but I'm so glad I jumped! You guys are constantly building each other up, supporting one anothers goals, and just making this little corner of the internet a happier place. For all of you, I am grateful. 2014 is going to be a really, really good year.
Happy New Years Friends!
XO – Samantha